Health Benefits Of Coconut
Coconut is one ingredient that has been a part of our homes for generations. Do you know about its health benefits?
Coconut is one ingredient that has been a part of our homes for generations. Across the nation, coconut is used in different forms and in different dishes. Coconuts are super-rich in vitamins and minerals and the health benefits are numerous. Not many of you may know but coconut is a superfood that can help you with most of your health problems. Here are some of the benefits of coconut:
Boosts Immunity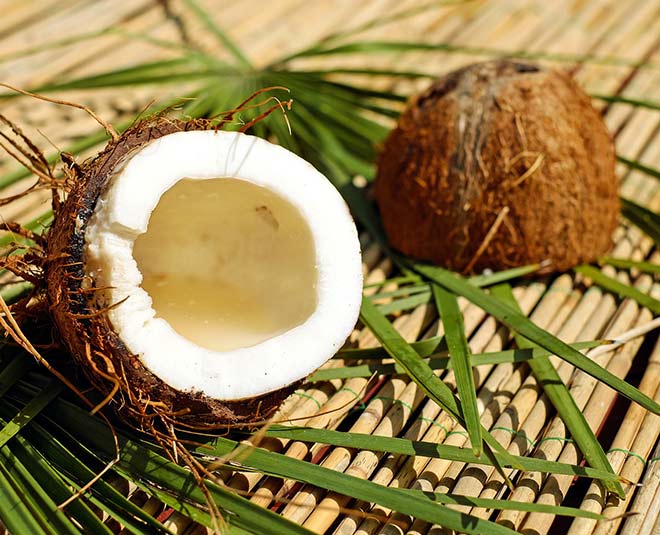 Image courtesy: pixabay.com
Coconut is known for its anti-bacterial and anti-fungal properties. It prevents your body from bacteria and virus pile up and makes you stronger. This is why coconut is great for your immunity system. Eating raw coconut can help you have a safety guard around you from common illness like UTI, throat infections and others.
Improved Cholesterol Levels
Coconuts come with saturated fats and they improve the good cholesterol in the body. This helps in improving the blood cholesterol level of the body. A better cholesterol level also helps in lowering down the risk of heart diseases.
Healthier Bones And Teeth
Coconuts help your body in absorbing more calcium and magnesium. Thus, regular consumption of coconuts helps you have healthy bones and teeth. Coconuts make your bone and teeth healthier and stronger.
Younger Looking Skin
Did you know coconut can help you have a younger looking skin? Coconuts have antioxidant properties and this slows down the aging process. It makes your skin feel young and beautiful. Using coconut oil on your skin every day helps you achieve that youthful skin.
Better Energy Level
Image courtesy: pexels.com
Coconut is known to burn excess fat from your body. By controlling your hunger pangs, coconut positively affects your body's metabolic rate. With a better metabolic rate, you have a better energy level. Consuming coconuts in any form regularly helps you increase your energy.
Fights Cancer
Coconuts come with anti-cancer properties. These anti-cancer properties are very helpful in preventing different kinds of cancers like breast and colon cancer among others.
Controlled Diabetes
Eating coconut helps you control your diabetes. Coconut controls your blood sugar by its positive impact on the hormones. It slows down the blood sugar level. It provides you with a better digestion and reduces the risk of any digestion disorders that may trouble you.