If you follow Mira Rajput Kapoor on her social media religiously, you know she is a fitness freak. Every now and then, she is sharing pictures from her workout session.
Recently, she took to her Instagram and shared a photo of her doing the plank exercise. She can be seen holding the plank perfectly. Well, looks like now we know the secret behind Mira Kapoor's svelte figure.
If you don't already have planks in your workout routine then you should.
We asked Fitness Expert Ravi Sharma, Multi Gym to share some benefits of doing planks. Read on to know.
Improves Posture
So many of us have to sit in one position while working for prolonged hours and this can create problems in the posture. The expert shared that doing planks can help improve your body posture.
A good posture further prevents your body from developing any injuries. The exercise strengthens your legs, arms, and spine.
Having a good posture also helps you get rid of back pain. Doing planks regularly also helps take off all the unecessary stress from the spine area.
Reduces Belly Fat
View this post on Instagram
Planks help in increasing the core strength of the body which further helps in losing belly fat. It is the best weight loss/calorie-burning exercise. Doing it for 60 seconds 3 times everyday can help you give good results.
Relieves Stress
When you hold the plank pose, your brain releases a neurochemical substance called endorphins which improves your mood, makes you feel happy, and takes away all the stress. Doing the plank pose helps relieve all the tension in the body.
Helps You Get Abs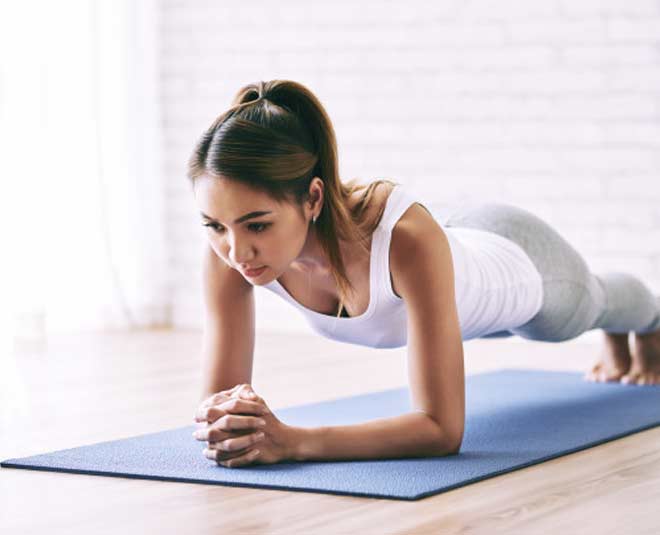 If you want those abs, the plank pose is your best friend. Plank helps in strengthening the core muscles.
Don't Miss: Hitting The Gym And Not Doing Squats? Here Is Why You Should Start Doing It RN
Prevents Bone And Joint Pain
While performing the plank pose, your body creates new bone tissues which helps you get strong and healthy bones. Plank also helps in circulation in the joints which further keeps a check on your joint health.
Improves Strength
Doing planks can help increase the strength in your legs, arms, spine, and overall body muscles. This further helps you balance well. Better strength also means you workout well and it also helps in boosting your every performance in any kind of activity.
Don't Miss: Jogging: These Essential Fitness Tips Will Help You To Lose Weight Quickly
How To Do A Plank?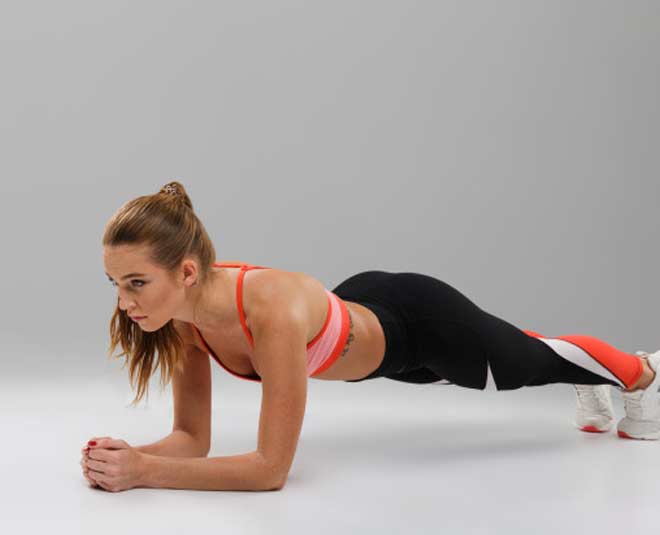 First, get into a pushup position and then bend your elbows to 90 degrees. Put all your weight on the forearms. (sit up vs planks)
Keep your body in a straight line, make sure your waist or spine is not bending.
Keep your head relaxed while seeing downwards.
Hold the position for as long as you can. Keep inhaling and exhaling slowly.
When you want to quit the position, slowly bend downwards. Repeat after a few seconds if you have to do multiple sets.
Quick Tips
The expert shared that beginners should it for 20 seconds to 30 seconds and slowly start to increase the duration with time.
Always remember that your posture should be straight and your waist should not bend.
We hope this guide helps you get a healthy and fit body like Mira Kapoor. Do you like doing planks? Share your thoughts with us! For more such stories, stay tuned.