Yoga is not just about exercising but is also a way of life for a number of people. It helps in curing migraines, relieving stress, balancing the state of mind, keeping you calm, composed, and fit in every which way. There are many asanas or poses that Yoga boasts of but there are a few which everyone should practice as they work on different parts of the body and help in strengthening your posture and mind. This International Yoga Day 2020, join us and celebrate with these yoga poses.
Half Moon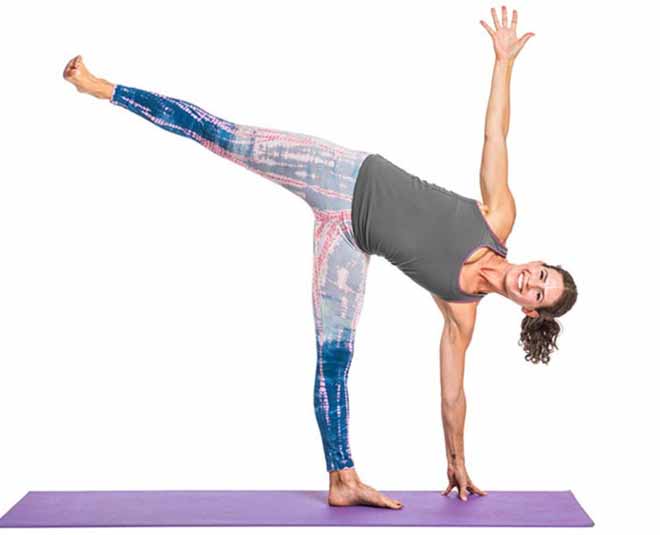 This asana is all about balance. Here you have to align your body by balancing on the right leg and right hand with the left leg parallelly lifted and left arm extending straight up. If done regularly, this not only strengthens your body balance but also stimulates your nervous system.
Don't Miss: Here Is Why You Should Shift From Gym Workouts To Yoga At Home
Dolphin Pose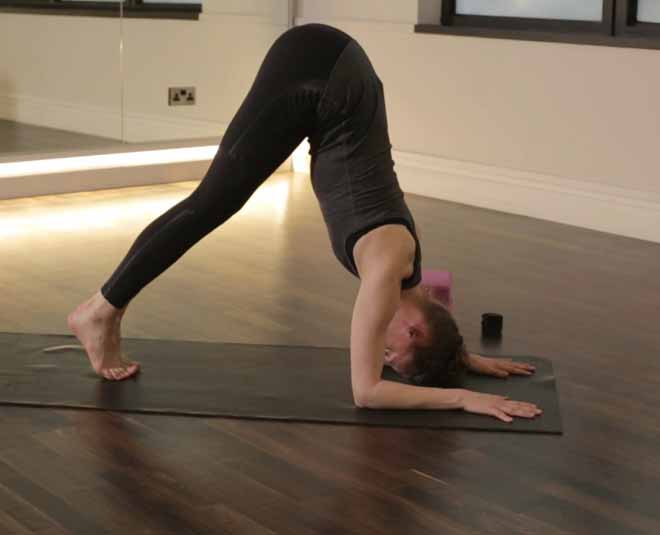 In this pose, first, place your hands and knees on the yoga mat, then lower your elbows to the floor, maintaining the shoulder-distance. Now balance your body on your toes, press your hips together and make a straight line with your leg. This asana will work on your triceps, biceps and shoulders.
Chair Pose
This pose is also known as Utkatasana wherein you balance your body as if you are sitting in a chair. It works on your spine, thighs, ankles, and calf muscles. The chair pose stretches your shoulders and chest and stimulates your diaphragm, heart, and abdomen. It works well for joint pains and helps those suffering from arthritis.
Boat Pose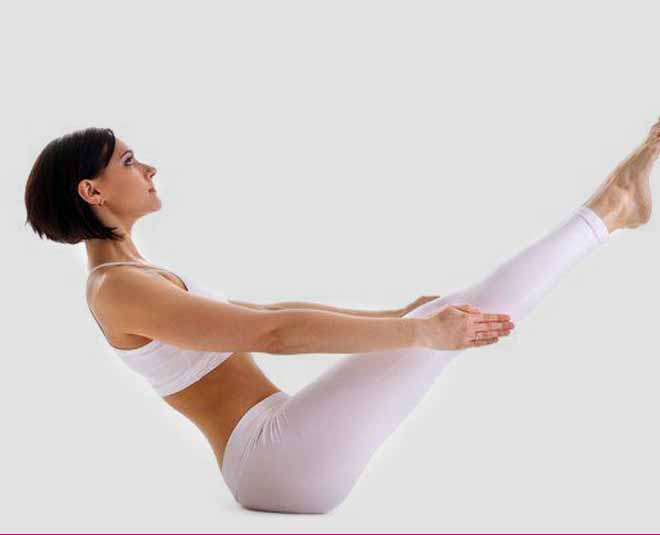 This pose strengthens your core. It works on the stomach muscles and tones your lower body. When you make this pose, hold it for a bit and take deep breaths. This asana helps in increasing your lung capacity, opens the chest and also increases the metabolism. It is perfect for toning your legs and quadriceps as well.
Half-Pigeon Pose
View this post on Instagram
Perfect for getting rid of stress and anxiety, this yoga asana works on your hips which stores a lot of tension in the muscles as well. This pose is practiced most for calming the mind and helps in releasing all that gathered tension in the hips.
Which yoga asana are you most familiar with? Do share with us on our Facebook page. For more on yoga and its benefits, stay tuned to HerZindagi.