Amidst our fast-paced lives, when our corporate jobs or entrepreneurial ventures keep us on our toes 24/7, we can barely afford time for ourselves. The situation has worsened all the more ever since the pandemic's occurrence last year.
Rubains Adhikari says "With work-life imbalance and erratic schedules, we are unable to follow an eating routine. The question of exercising in such a scenario seems to take a backseat."
"However, the coronavirus apart from bringing about disruptions contributed in fostering a positive impact amongst the people from the health perspective. It forced people to focus on their health and set fitness goals. Consequently, they have become conscious and cautious about their health and fitness. They are well aware that staying fit contributes a positive impact on the immunity system. Hence, they lay emphasis on their health equally," she added.
However, for those who have been struggling to maintain balance in their lives and adopt a fitness regime, your solution is right here! Have a glimpse at a few tips shared by Rubaina Adhikari that would help you maintain a fitness routine-
Start Your Mornings With Some Exercise
Wake up with a smile on your face and start your day with light stretching and yoga. You could also practice meditation and take deep breaths for a few minutes. This will rejuvenate you and will prep you up for the hustle in the day ahead.
Step It Up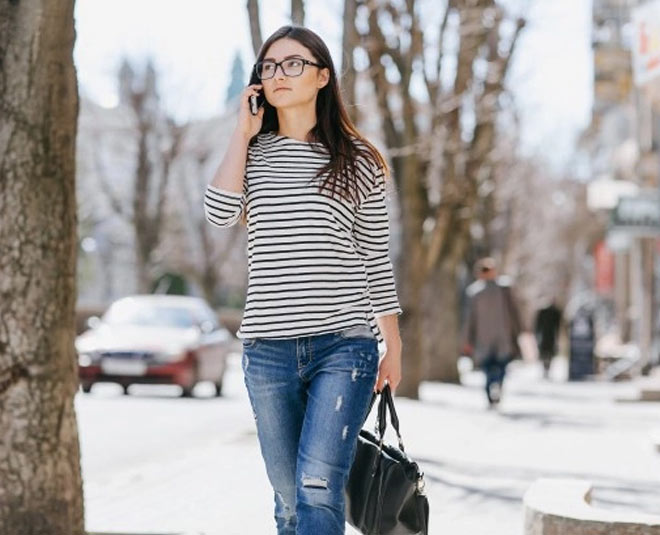 Try to walk whenever possible. Small acts like walking to fetch a glass of water, serve food, keep the used utensils for cleaning in the basic, while attending audio calls, switching to calls instead of messaging, and attending them while pacing up and down are just a few ways to ensure that you complete your step count. Another feasible way out is to take stairs in place of elevators or lifts. Always remember that every step counts!
Working Out Post-Work Hours
Indulging in a low-intensity workout once you have wrapped up your work will work wonders. It will not only be stress-relieving but will also calm you down and energize you.
You could groove to songs, take up a light cardio or aerobics session along with yoga. These are some of the easy and simple workout activities to de-stress once you shut that laptop! All you need to do is spare 15 minutes and you will be good to go!
Don't Miss: Expert Shares The Benefits of Kapalbhati
Consumption Of A Healthy Diet
As much as having a fitness regime is important, consuming a balanced diet packed with nutrients is equally essential. Of course, while working, maintain an eating pattern would be tough but you got to push yourself. In order to attain your fitness goals, intake of diet rich in essential vitamins and minerals with the right combination of fruits, vegetables, nuts, seeds, legumes, etc. is important. The golden rule is to have 5-6 small meals in a day and never skip breakfast.
Don't Miss: Exercises To Do While You're Travelling
Hydration Is The Key
Drinking water and keeping yourself hydrated are extremely essential. Consuming 2-3 liters of water a day is required to keep your body healthy. This magical liquid flushes out the toxins from your body and staying hydrated will help keep your body balanced and fit.
Summing Up
Rubaina Adikari also added "Passé are the days when an apple a day could keep doctors away. Nowadays, it's the exercise regime along with a balanced diet that could help in keeping doctors and diseases at bay. Juggling between work from home and work for home, sparing some time for some physical activity for the professionals becomes extremely important."
For more such stories, stay tuned to HerZindagi!