We all envy Shilpa Shetty's beautiful looks and toned body. Even in her 40s, she has successfully managed to keep herself this fit and healthy. She has a flawless skin and healthy body and is into Yoga and healthy cooking, which is all over her Instagram. However, her Instagram handle is also loaded with her Sunday binges! Shilpa loves eating sinful desserts every Sunday. But do you know what makes her still look like she is in her 20s? She practices Yoga everyday and eats healthy food. Here are some of her fitness secret:
Never Skip Breakfast
Shilpa is usually running busy all day/. In the morning, she is packing for her son and taking him to school and the rest of the day goes by with her shoots and events. However, she makes sure that she has her breakfast. She starts her day with a glass of warm water and then prepares some quick breakfast. She is not a bread person, so she usually turns to fruits and muesli in the morning. Her muesli is loaded with fruits. She also likes eating eggs for breakfast as they are a great source of protein and give her great energy for the rest of the day.
Do Some Yoga
We all are well aware of the health benefits of Yoga. Yoga has great benefits for your body and mind. It improves your metabolism, flexibility, and posture. Yoga is something Shilpa is associated with for a long time now. Shilpa believes that yoga helps in toning and strengthening the body. She feels that yoga is one physical activity that gives you a strong body and mind. Go check her Instagram handle to see how she never gives up while trying new Yoga poses and take some inspiration!
READ MORE: TV Diva Hina Khan Shares Her Fitness Journey
Eat Good Fats
People believe that all kinds of fats are harmful for our body but that's not the truth. Shilpa believes in eating good fats. She believes good fats are essentials for your body and they don't add up to your weight. For instance, a lot of people feel ghee is harmful for your body. However, the truth is that ghee is a good fat for your body. Shilpa loves ghee and always has ghee with her lunch.
Enjoy Your Cheat Day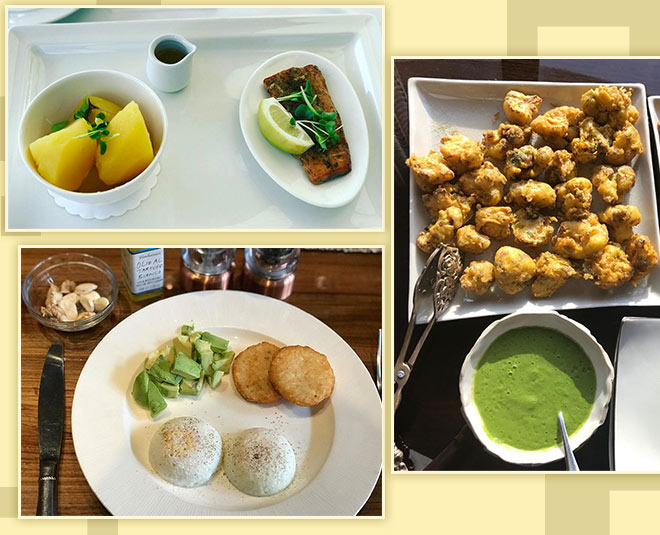 It is not like Shilpa Shetty never indulges in her favourite food! Shilpa Shetty loves binging on her favourite food but she only does that once in a week. Every Sunday you can check Shilpa's Instagram handle to see what she is binging on.
She uploads it on social media to make people know that she stays not only fit by dieting or working out but by binging on smartly. Shilpa believes that her cheat day keeps her motivated throughout the week. From ice cream to pakoras, she eats it all!
Shilpa Shetty is an inspiration for all, especially women of her age who wish to look like her. Now that you know Shilpa's fitness secret, embed them in your diet and you will see how you slowly achieve a toned and healthy body like her!