Many of us just can't start off our day without a fresh cup of coffee. The refreshing aroma of a fresh cup of coffee is enough to take away our Monday blues and energize us for the long day ahead. If you are a coffee addict, you will be glad to know about these amazing benefits of drinking coffee every day:
Lower Risk Of Cancer
A lot of studies suggest that a cup of coffee works well when it comes to warding off cancer. Drinking more coffee helps you to protect yourself from some types of cancers like oral cancer, liver cancer, prostate cancer, endometrial cancer among others.
Fat Burning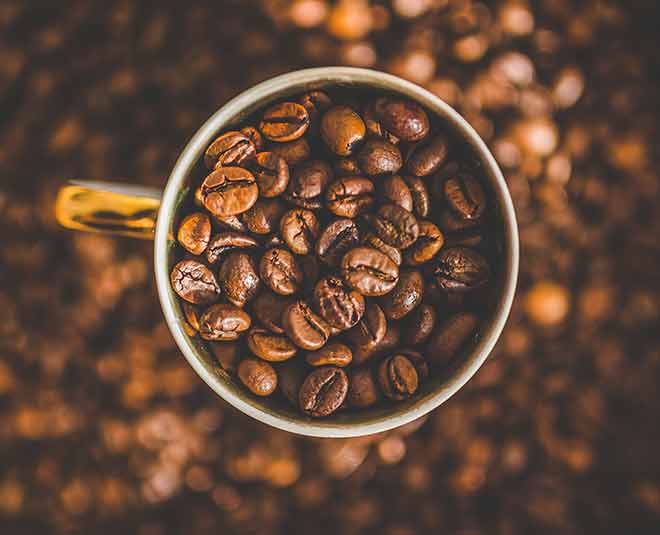 Well, if you are really a coffee addict and you wish to lose weight quickly, then you have got it all right! A cup of coffee helps you fasten your metabolism. Did you know that coffee can help you switch to fat burning mode? Drinking coffee just before your workout helps you burn your fat faster.
Read more :- Vitamin C Rich Foods Perfect For Monsoon
Reduced Depression
Coffee does work well for depression too. A study says that people who drink more coffee are at a lower risk of depression as compared to people who don't drink any caffeine or drink less caffeine.
Sharper Memory
For all those who wish for a good memory, coffee is your best friend. Studies suggest that caffeine helps in enhancing the ability of the brain. This helps in creating a stronger and better memory.
Healthy Heart
Coffee helps you strengthen your arterial muscles and this helps in promoting blood flow through the heart. Drinking coffee also helps in preventing plaque buildup around the arteries. Thus, coffee drinkers are at a lower risk of any cardiovascular diseases.
Longer Life
Yes, coffee actually helps you live a longer life. It cuts down your risk of drying and helps you live long. Coffee is full of antioxidants that reduce the risk of mental, liver and cardiovascular diseases which are among the most common causes of deaths.
All Image Courtesy: pexels.com