Dal rice at home will always be our comfort food in most Indian states. It does not matter how rich or poor you are and whether you can afford luxurious dishes or not, in the end, it is homemade dal and rice which do the trick. Celebrity Nutritionist Rujuta Diwekar as well has shared in the past that this combination with little ghee is the best!
According to Rujuta, dal rice is great for stabilising our blood sugar, heart, blood sugar and even our thoughts. It is easy to digest and improves our sleep quality as well. Rice helps in increasing sensitivity of leptin which is produced by fatty tissue that regulates fat storage in the body. She also shared that rice is a prebiotic - food for probiotic.
Gut Health
Since rice is probiotic, it can help in keeping your gut strong. This way it also keeps constipation in check.
Doshas
As explained by Rujuta as well, rice is good for all kinds of doshas which include vata, pitta and kapha.
Nutrients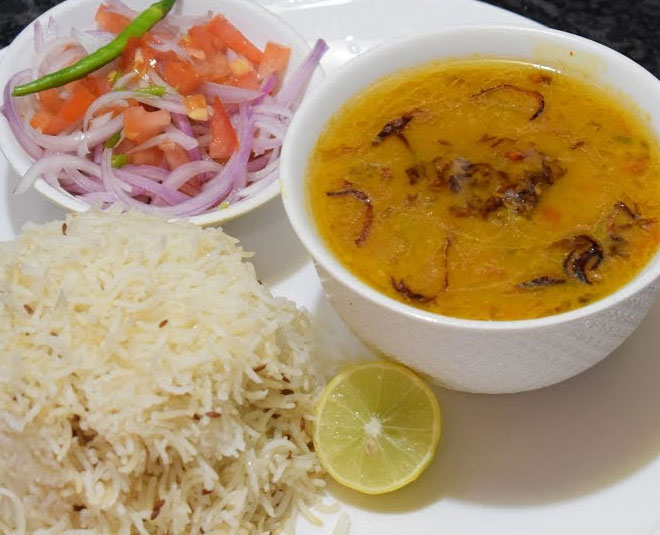 Rice is full of nutrients like methionine, Vitamin B1 and resistant starch. According to Rujuta, you can also increase the quality of the nutrients in your rice by soaking them for a while before cooking it. Rice combned with dal, especially toor dal, has Vitamin B and C. The rice has carbohydrates and pure ghee has Vitamins A, D, E and K. This combo goves our body good fats, proteins, and carbohydrates which we need for regular everyday functioning.
Intestines
Rice has starch which is a molecule that gets fermented in large intestines. As per Rujuta, that is great for keeping risks of cancer at bay, improving the lipids profile and also inhibits the growth of bad bacteria. Those who have diabetes, heart issues and other diseases can also have them according t the nutritionist. She says that "in the pattern in which Indians eat dal, rice and ghee, it ensures that the meal has low glycemic index and the response of blood sugar is also steady. But the thing to be kept in mind is to have a gap of at least 2-3 hours between bedtime and dinner."
Don't Miss: Make Yummy Raw Mango Dal With This Easy Recipe In 20 Minutes!
Proteins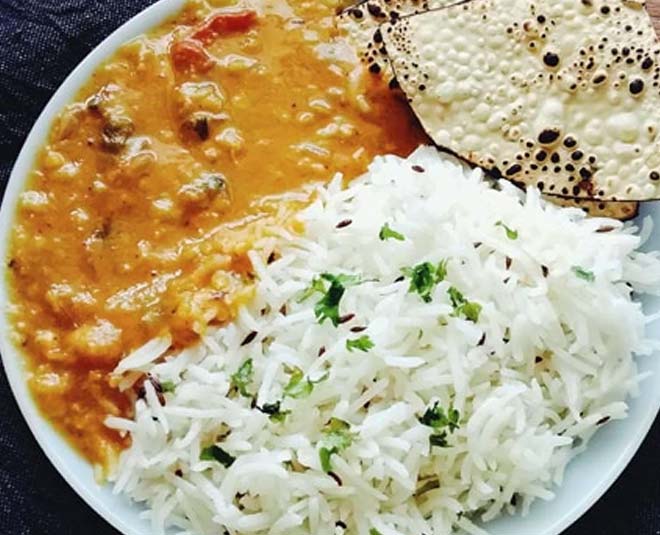 The combo of dal and rice is amazing a source when it comes to proteins. Get toor dal, arhar dal, masoor dal and cook different combinations on different days.
Don't Miss: 3 Pulses You Must Have During Summer & Their Benefits By Nutritionist Rujuta Diwekar
Metabolism
The combination of the three is amazing for digestion which makes it great for metabolism as well. Dal keeps us feeling full which is why many people who are on a weight loss journey, have 1-2 bowls of dal only. It has proteins that are much needed for muscle building and this also boosts your metabolism. The dal-rice-ghee combination is a high on fiber which makes it a perfect dish.
Stay tuned to HerZindagi for some interesting dal rice combination recipes and more.