Summer is here and so is the need to be strong with our immunity. This year is more than crucial as compared to the last year as it is being said that COVID-19 is now airborne. Therefore, Nutritionist Rujuta Diwekar took to her Instagram account to share some pulses that must be added to your diet in different ways.
Rujuta Diwekar, who has helped celebs like Kareena Kapoor Khan in maintaining themselves, shared a video and wrote on her Instagram: "Pulses are superfoods of India. If you don't have full access to fresh fruits and veggies due to lockdown, don't worry, pulses provide all the nutrients you will need. They help with building immunity and also with recovery (including recovery post COVID). They can be used in multiple ways from dals to dosa to chaat."
Three pulses you must have this summer - moong, matki and red chawli
Pulses help with immunity, stress, recovery, thyroid issues, hairfall, insulin resistance, PCOD, bloating, lack of sleep and much more.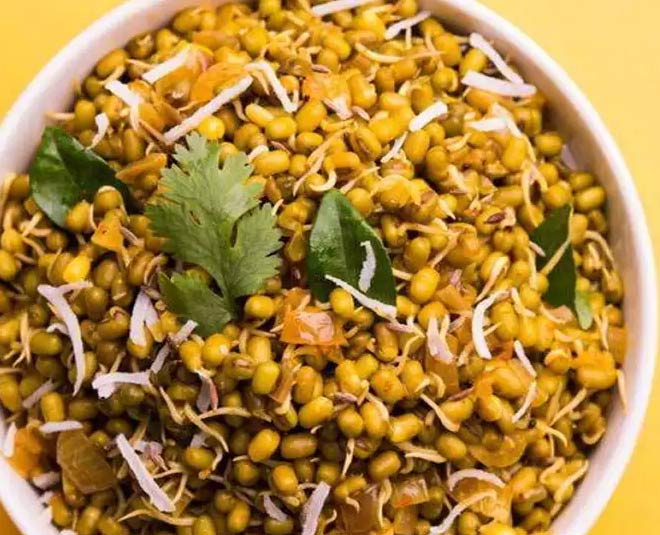 Pulses are rich source of vitamins, minerals like zinc, Iron, selenium and essential amino acids like Lysiene (helps with calcium absorption, regulates appetite)
How To Add Pulses To Your Diet
Can have them as (after soaking and sprouting)
Dosa/adai/ghavan for breakfast
Saute them and have with dahi-rice for lunch
As a snack/ chaat item like misal
As usal/ dal with meals
Here are a few bonus recipes using these dals:
Moong Dal Dosa Or Pesarattu
View this post on Instagram
Ingredients
1 Cup Moong Dal
2 Tbsp Chana Dal
Water To Soak
1 Tbsp Rice Flour
Salt To Taste
4 Tsp Oil
Finely Chopped Half Onion
Finely Chopped 1 Inch Ginger
1 Finely Chopped Green Chilli
Method
Soak moong dal and chana dal overnight.
Once they have puffed up, drain the water and blend them for a smooth batter.
In a paraat, add the batter, rice flour as it gives the crispiness to it.
Add salt as per taste.
Mix the batter to make a dosa batter consistency and if you have to then add water slowly.
On a hot girdle pour a ladle of the batter and cook both sides.
Serve it with chutney of your choice.
Matki Chaat
View this post on Instagram
Ingredients
1 Cup Moth Beans Sproutted
1/2 Cup Chopped Tomato Fr A Chaat
1/2 Cup Chopped Onions
1/4th Cup Chopped Cucumber
2 Tbsp Finely Chopped Coriander Leaves
1 Tbsp Lime Juice
Green Chili As Per Taste
Chaat Masala As Per Taste
Salt As Per Taste
Method
Steam the sprouted matki in a pressure cooker with some salt and a cup of water. Close the pressure cooker just before the whistle to avoid it from becoming too soft.
To the matki, add all the ingredients and mix well.
You can serve it with papdi or mathhi as well.
Stay tuned to HerZindagi for more such recipes.