Aliv seeds, popularly known as Haleem, Asariyo are are tiny seeds loaded with health benefits. These seeds are rich in folate, vitamin A, C, E, calcium, phosphorus, magnesium, protein among other essential vitamins and nutrients.
Celebrity nutritionist Rujuta Diwekar took to her Instagram handle recently and shared that aliv is a secret beauty pill. She shared an easy way of adding these healthy seeds to our daily diet and their amazing health benefits. Read on.
Avil Ladoos
Rujuta Diwekar shared that that it can be consumed ideally in the form of a ladoo along with ingredients like coconut, jaggery and ghee. These can be rolled out with bare hands and enjoyed!
How To Make Aliv Ladoos?
Ingredients Required -
3/4 Cup Haleem Or Aliv Seeds
Ghee As Required
1/2 Cup Chopped Jaggery Or Gur
1/2 Cup Semolina Or Rava
1 Tbsp Dessicated Coconut
1/4 Cup Powdered Almonds
Directions -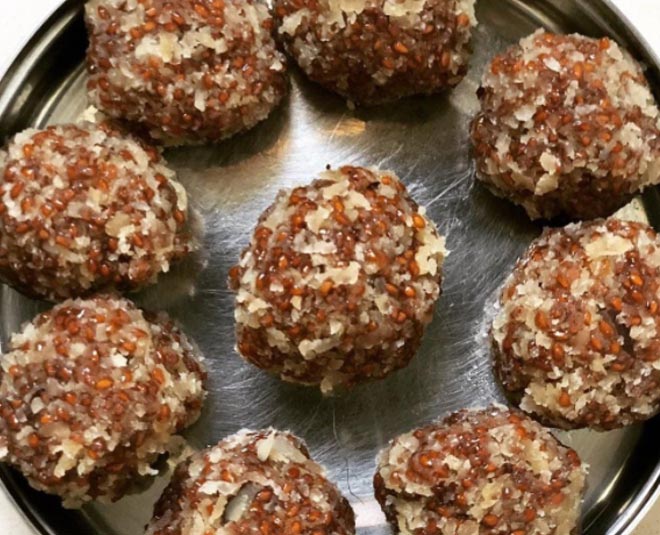 Soak aliv seeds in some water for 3 hours.
In a non-stick pan, add some ghee, soaked aliv seeds, jaggery, semolina and mix well.
Cook all the ingredients on low flame.
Next add dessicated coconut and powdered almonds. Combine all the ingredients.
Once cool, transfer the mixture to a tray.
Make small balls of the mixture.
Store in an air-tight container.
Aliv Ladoos Are Must A Have
The nutritionist shared that Aliv is a must have ingredient for -
Every pre-pubescent boy and girl so that they don't fall short of iron and make a smooth transition to puberty with robust Hb levels.
Every teenager, the folate present in Aliv will ensure that even when they have a breakup, they don't have break outs.
Every couple who are planning to make babies. It's the best kept fertility secret.
Everyone at peri & post menopause as the Sulforaphane helps prevent and clear pigmentation on the skin.
Benefits Of Aliv Ladoos
Nutritionist Rujuta Diwekar shared that aliv ladoos are her favourite snack on morning flights. These ladoos prevent acidity, bloating and other travel headaches.
Aliv Ladoos Are Rich In Protein
Do you know aliv or haleem seeds are called a superfood because they are a rich source of protein? Consuming aliv ladoo can fuel your body with the much required protein for the day. It is a great recipe for those trying to lose weight as it keeps one satiated and prevents them from overeating.
Aliv Seeds For Digestion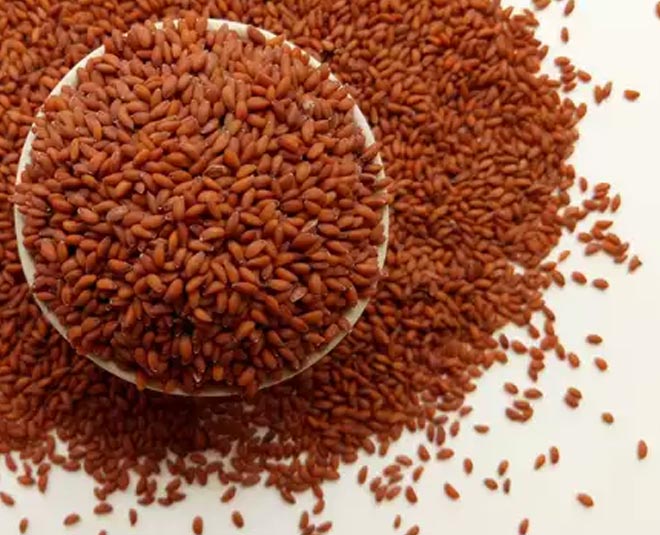 Consuming aliv seeds in some way or the other can help prevent digestion related issues. It helps treat digestive problems like consitpation and indigestion. However, one should make sure that they don't overeat these seeds.
Aliv Seeds Increase Haemoglobin
Haleem seeds are packed with iron and should be consumed by those who suffer from iron deficiency. Consuming one ladoo everyday will help you fuel yourself with daily iron requirement and improve your haemoglobin levels.
Don't Miss: Here's Why Grabbing Your Fav Gajak, Laddoo & Chikki During Winters Is A Good Idea
Aliv Seeds For Lactating Women
Aliv seeds are known as galactagogue. This means that these seeds can help improve the production of breast milk, thus, they are great for lactating women. These should be a part of the daily diet of women during post-partum.
Aliv Ladoos For Cold And Cough
Especially during this chilly winter season, one should consume these ladoos as they help treat common lung issues like cold and cough.
Will you add aliv seeds to your daily diet after reading these amazing benefits? Though aliv or haleem seeds have numerous benefits for health, make sure you consult your doctor if you are undergoing a medical treatment to prevent any health issues. For more such health related stories, stay tuned!