Most of us live a sedentary lifestyle, wherein we keep stuffing our bodies with junk and high-calorie foods. This not only makes us fat and out of proportion, but also lethargic, and unhealthy. At one point or the other, we all have prayed for a magical tonic that can help us control over increasing weight, without actually restraining us from eating our favourite food. Detox water is exactly what you want if you wish the same. However, a bit complicated ones are hard to consume on a daily basis, but something as simple as jeera and ajwain water is easy to prepare and has a slew of benefits. Don't worry about the taste, this drink has a really nice earthy flavour. Sipping this detox water before and after bed will help you in various ways.
Recipe To Make Jeera Ajwain Detox Water
Start by boiling half a cup of water.
Add 1 teaspoon of jeera and 1 teaspoon ajwain in it.
Take the bowl off the flame and drink while it is lukewarm.
Benefits Of Drinking Jeera & Ajwain Detox Water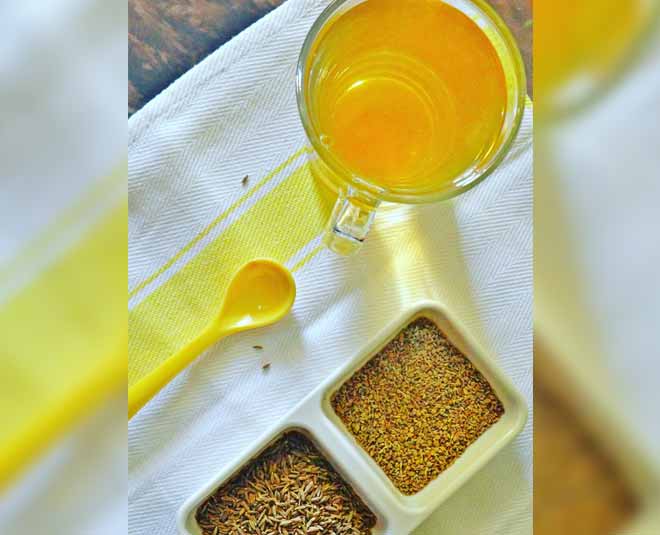 Sheds Fat From The Body
The fat you consume daily, must not be allowed to settle under your skin. If it does, it will lead to a double chin, belly fat, fat around thigh and arms, and much more. No one wants that and that's why you must dissolve the consumed fat in your body, by drinking detox water daily. A glass before an hour of hitting the bed and another after you wake up. However, it is a must to do brisk walking for 20-30 minutes (benefits of brisk walking) for this drink to help you maintain or lose weight.
Aids Indigestion
Both cumin and ajwain have been used for ages to aid stomach related issues, including indigestion. Digestive problems are common, especially when you rely on a lot of unhealthy food options. But you don't want that to happen regularly, otherwise muscles of your digestive tract will eventually become weak, making it incapable of digesting fibrous foods. This drink will ease things out for your stomach by promoting pancreatic enzymes that assist in the digestion process.
Don't Miss: Your Guide To Ensure You Are Fueling Your Body With Enough Nutrition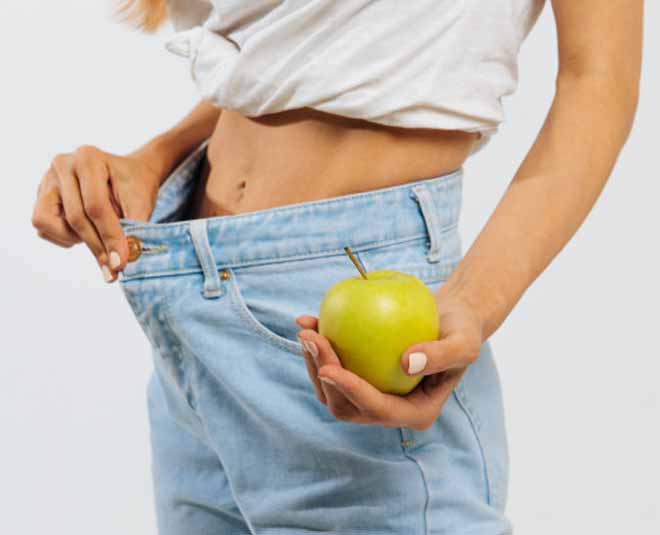 Boosts Metabolism
Metabolism is basically the rate at which your body is capable of converting food into energy. Having a good rate of metabolism means, your body can quickly digest the food you ate and then give fuel to you for functioning efficiently further. Consuming ajwain and jeera detox water is likely to amplify the process of giving you energy from the food. Both the elements are also a rich source of vitamins and minerals that will accelerate metabolism, hence will help your body to burn more calories in lesser time.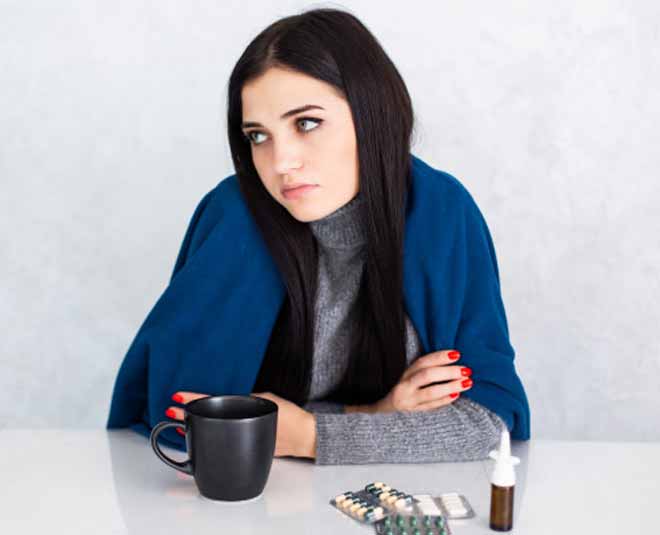 Gives Anti-Inflammatory Benefits
Do you feel a burning sensation in your stomach after eating certain kinds of foods, such as soda, or spices? If yes, then your body needs coolers and something that can prevent inflammation. Jeera and ajwain are both bio-active compounds, and hence they are the source of its anti-inflammatory agents. Sipping on its detox drink daily is likely to aid inflammation. Once inflammation will be sorted, this detox water will also treat inflammation-induced obesity.
Strengthens Immunity
More than ever we need our immune systems to work in the best way possible to stay protected from harmful viruses and bacteria. Cumin is multi-beneficiary, it is packed with vitamin C, iron, and dietary fibre. That's why cumin and ajwain detox water is an ideal addition in an immunity-boosting diet. On the other hand, ajwain comes with antiviral and antibacterial properties. Thus, not only it will help in weight loss, but it will also promote your overall health by fighting harmful external agents.
If you liked this article, do comment on our Facebook page. Stay tuned to HerZindagi to read more updates.