We are all aware of Prime Minister Narendra Modi's bond with Shri Kashi Vishwanath Temple and Varanasi. Even before becoming the Prime Minister, Narendra Modi had represented Varanasi in Parliament.
He was a regular visitor of Shri Kashi Vishwanath Temple and always felt that there was a need to restore Varanasi's lost magnificence. After becoming the Prime Minister in the year 2014, he shared his vision of redeveloping and transforming the Holy City, Varanasi.
One of the biggest projects on his list was the Kashi Vishwanath Dham Corridor which connects River Ganga to the Kashi Vishwanath Temple. The aim behind laying down this plan was to ensure a smooth entry of the pilgrims to the temple which wasn't possible earlier because of untidy clogged streets around the temple.
As shared by Prime Minister Narendra Modi, it is a landmark day today. Shri Kashi Vishwanath Dham project will be inaugurated today by PM Modi. On his Twitter post, PM Modi shared that this new project will add to Kashi's spiritual vibrancy and urged everyone to join the programme.
Shri Kashi Vishwanath Dham
Phase 1 of Shri Kashi Vishwanath Dham will be inaugurated today which has been constructed at a cost of around INR 339 Crores. The foundation stone was laid by PM Modi on 8th March 2019. This new project will create an easily accessible pathway between Shri Kashi Vishwanath Temple and the banks of River Ganga.
The Dham is spread across an area of 5 Lakh square feet. Earlier, Kashi Vishwanath Dham's premises was only limited to 3000 square feet.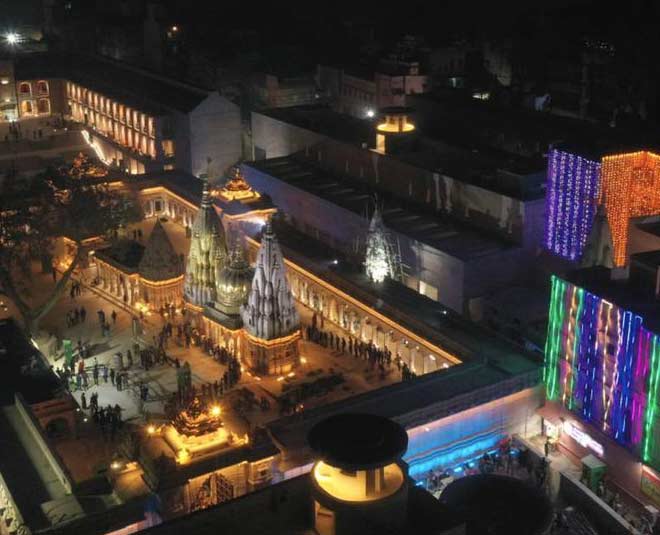 23 new buildings have been constructed to provide diverse facilities to the pilgrims and devotees. These will include Yatri Suvidha Kendras, Tourist Facilitation Centre, Vedic Kendra, Mumukshu Bhavan, Bhogshala, City Museum, Viewing Gallery, Food Court, among others.
With this new project, more than 40 ancient temples have been rediscovered, restored and beautified. No changes have been made to the original structure of the temple.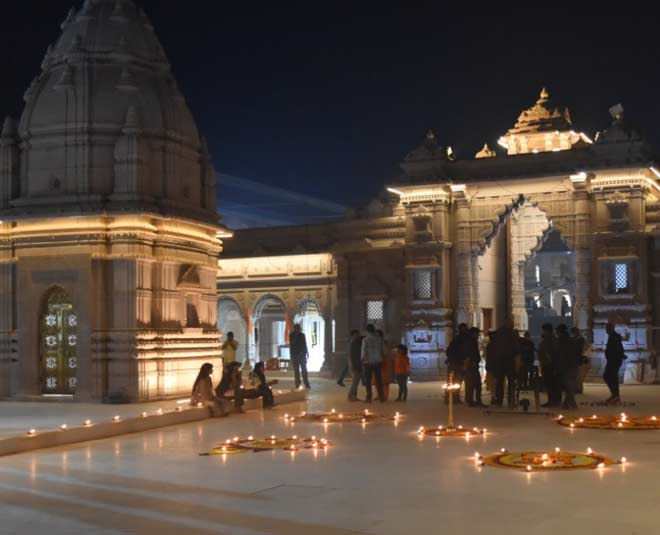 Now with the launch of the Kashi Vishwanath Corridor, all the devotees will be able to do darshan of Lord Vishwanath direcetly after having a bath in river Ganga. For years now, it is believed that it is auspicious to bathe in river Ganga before paying respects at Vishwanath temple, collect Gangajal and offer it at the temple. For devotees, following this age-old custom was a challenge because of the congested streets and poor surroundings of the temple. With a direct pathway between Shri Kashi Vishwanath Temple and banks of River Ganga, it will all be way easier for the devotees.
Don't Miss: Lesser Known Facts About India's Holiest City, Varanasi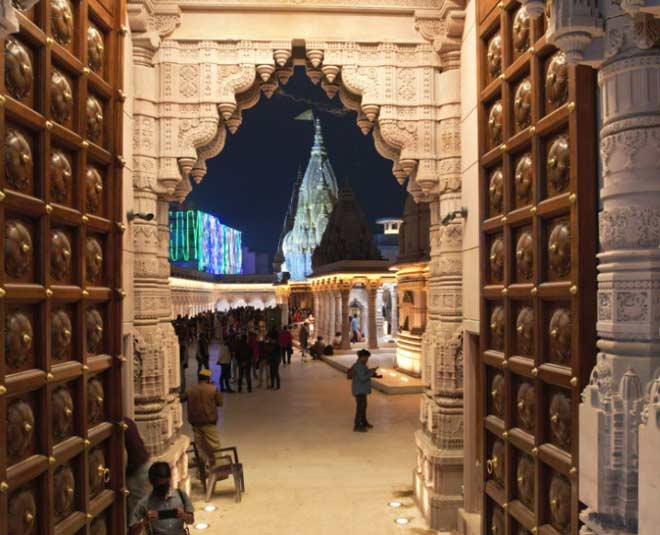 Keeping in mind easy access for the disabled and old age people, ramps, escalators and other modern facilities have been installed at the new Dham project.
Don't Miss: Visiting Varanasi? These 5 Places Are A Must Visit If You Are Short On Time!
PM Modi's Varanasi Visit
The Prime Minister will also visit Kaal Bhairav Temple around 12 noon. He will then witness Ganga Aarti while on board on a Ro-Ro Vessel around 6 pm. On 14th December, PM Modi plans to attend 98th anniversary celebrations of Sadguru Sadafaldeo Vihangam Yog Sansthan at Swarved Mahamandir in Varanasi.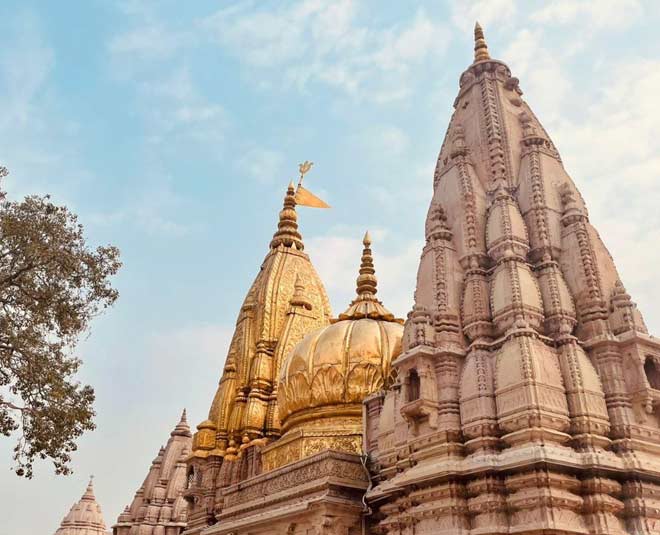 PM Modi's two day visit will also include his participation in a conclave of Chief Ministers of Assam, Arunachal Pradesh, Goa, Gujarat, Haryana, Himachal Pradesh, Karnataka, Madhya Pradesh, Manipur, Tripura, Uttar Pradesh and Uttarakhand. Deputy CMs of Bihar and Nagaland will join him for the conclave. During the conclave, Prime Minister Modi will share his vision of furthering team India spirit.
What are your thoughts on the Kashi Vishwanath Dham Corridor? Do you think it will give back Kashi its lost glory? Share with us on our Facebook page. For more such stories, stay tuned!
Did you like this article ?