During pregnancy, it is crucial for the mom-to-be consume a healthy, nutritious diet for the growth of her little baby inside. However, due to hormonal changes in this period, expecting women crave for certain foods to feel good.
We spoke to Divya R, Senior executive Nutritionist, Cloudnine Group of Hospitals, Bengaluru, Kanakapura Road and asked her to share about pregnancy cravings and their healthy alternatives. Read on.
Pregnancy cravings can include just anything, not just a pack of chips or a specific ice cream flavour but also non-edible things like chalk, soil, cigarette ashes, wax among other strange things.
Both of these edible and non-edible unhealthy foods are unhealthy for the mother-to-be and can be a danger for the baby. She shared that these non-food substances can lead to a lot of complications like premature birth, neurodevelopment issues in the growing baby.
When Do Pregnancy Cravings Start?
The expert shared that pregnancy cravings can begin as early as 4-5 weeks of the 1st trimester, they are at its peak during the 2nd trimester. These cravings, however, can occur at anytime during pregnancy. Further, the expert shared that these sudden cravings of the expecting mom should be monitored and shared with the gynaecologist as they can have a big impact on the child's growth and development.
Healthy Alternatives To Unhealthy Cravings During Pregnancy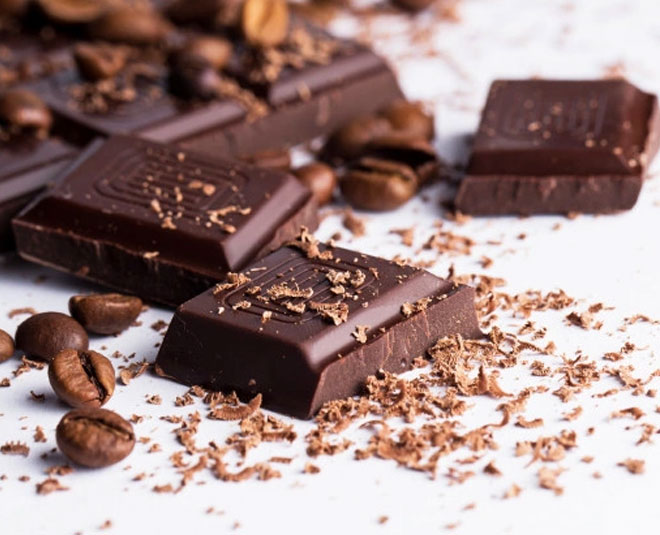 The expert shared a chart of most common cravings and their healthy swaps. She shared that if craving for sweets or chocolates, the mom-to-be should have fruits, dry fruits or dark chocolates.
The expert said, "Chips should be swapped with homemade khakhra, unsalted popcorn. Sour cream or ice cream should be avoided and the expecting mom should have homemade yogurt with fresh fruits or sugar free sorbet. Instead of salt and salty foods, the woman should have healthy herbs. Packed juices and soft drinks should be replaced with fresh fruit juices (sugarless) and tender coconut water. Packed pickles should be swapped with homemade, low fat and low salt pickles. Instead of tamarind or imly, the mom-to-be should have lemon. They should completely avoid caffeine drinks like tea and coffee and instead have herbal tea or jeera water."
Don't Miss: Expert Answers 7 Most Common Questions Related To Pregnancy After 35
Foods Pregnant Women Should Avoid
The expert shared a list of foods that pregnant women should completely avoid.
Non-edible things like soap, paper, clay, paint chips, chalk, powder, ash, hair, metals, glue, pebbles, dirt
Undercooked or raw eggs or foods likely to be made with them including home-made mousses, ice cream and mayonnaise
Raw vegetables, fruits, juices
Fishes such as Shark, Swordfish, Tuna and Tile fish, King Mackerel
Alcohol
Tea, coffee and cigarette
Quick Healthy Eating Tips
The expert also shared a few healthy eating tips for expecting mothers:
Stay hydrated. Keep drinking water, juices and healthy teas through the day.
Prefer low calorie, fibre rich foods. Always have a stock of healthy snacks in your kitchen.
Sleep well or your stress will lead to hormonal balance.
Take small, frequent meals through the day to prevent the feeling of sudden hunger.
Do not eat as per your mood, follow a healthy and balanced diet plan to stay healthy and prevent any pregnancy complications.
Are you an expecting mother and have questions to ask our expert? Write to us on our Facebook page and we will get them answered for you. For more such expert tips, stay tuned!