Nutrition is critical for acquiring the necessary amount of pregnancy weight, supporting fetal development, and lowering the risk of problems during pregnancy and delivery. Dt. Hari Lakshmi, consultant nutritionist and dietician, Motherhood Hospital, Chennai says, "Both the mother and the infant require proper nutrition during the prenatal and postnatal stages. With the additional demands on the mother's body, as well as those required for her baby's development and well-being, eating well during and after pregnancy delivers a wealth of short and long-term benefits."
She also says, "Healthy eating habits can also assist the mother's body to prepare for a safe birth and a quicker postpartum recovery. These habits include understanding how much to consume, what to eat, what not to eat, and why micro and macronutrient is so important. Before you become pregnant, it's critical to eat nutritious foods since excellent nutrition helps your baby build their lungs, heart, brain, and other vital organs throughout the first three months."
Prenatal Nutrition Importance
The process of growing a child and giving birth requires a great deal of planning. Eating a nutritious diet during pregnancy is linked to the good brain development of a baby and healthy birth weight and can reduce the risk of many birth defects. A pregnant woman considers every facet of her pregnancy, including how to care for and nourish her body so that her child has the best possible start in life. During pregnancy, a baby is completely reliant on the nutrition provided by its mother. Among the concerns are:
•Mortality of fetuses and infants
•Defects in children's development
•Poor brain growth
•Intra-uterine growth retardation
•Premature delivery
Postnatal Nutrition Importance
A mother's body has gone through a lot of changes and stress after giving birth. Recovery from childbirth necessitates patience and postnatal dietary support. Recovery and healing should be prioritized through adequate nutrition and health practices. Breastfeeding women have a very strong connection with their children, making appropriate nourishment even more important.
Before becoming pregnant and during pregnancy, eating a well-balanced diet can help you get the nutrients you need to have a healthy pregnancy. A healthy diet can also lower your chance of developing pregnancy-related disorders like high blood pressure, diabetes, and obesity. When you're willing to plan a pregnancy, it's a good time to think about how you can improve your health by eating well and exercising regularly. It's also an excellent time to start taking a multivitamin as per your doctor's concern.
The following foods should be included in a well-balanced pregnancy diet
Fruits And Vegetables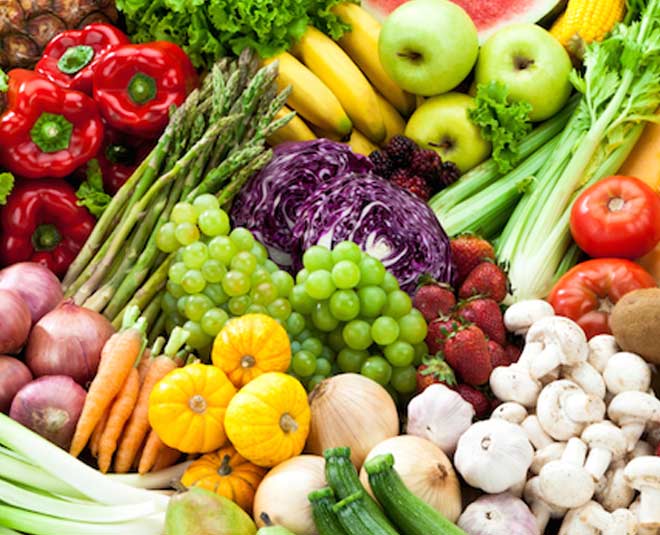 Choose seven to eight portions of fruits and vegetables per day, ensuring that dark green and orange coloured fruits and veggies should be included. Protein, calcium, DHA, vitamin C, as well as other nutrients such as choline, vitamin B12, and vitamin D are essential for good health. Folic acid, often known as folate (vitamin B9), is a B vitamin that protects against neural tube defects, such as spina bifida, which affects the brain and spinal cord of the baby. During pregnancy, both you and your baby will require iron. The need for iron rises throughout pregnancy. You could develop anemia if you don't get enough iron, which could create Antenatal effects like poor weight gain, pre-term labour, and pre-eclampsia during pregnancy and face effects like Dysfunctional labour during childbirth. Good sources of iron are goat spleen, red rice flakes, pomegranate, green leafy vegetables, turkey peas, black dates.
Choline
Choline plays important role in the development of your baby's cell membrane, nerve impulses, and brain. Pregnant women need 450 mg of choline per/day. General multivitamin often lacks choline. Aim to include food rich in choline such as Eggs, fish, kidney beans, peanuts, soybeans, wheat germs, mushrooms, turkey, chicken.
Calcium
Calcium is required for the development of strong bones and teeth, as well as a healthy heart, nerves, and muscles in your growing child. Include Milk and Milk products three to four servings per day. Calcium rich sources such as tofu, dark leafy greens, yogurt, paneer, curry leaves need to be taken in a regular diet. If you're consuming fish, should avoid fish that has high levels of mercury, such as swordfish, shark, tilefish, and king mackerel.
Don't Miss: National Nutrition Week: Expert Shares Nutrition Guide For Autistic Children
Vitamin C
Vitamin-C supports the fast growth of a baby's cells and helps to boost immunity. Helps in the absorption of iron. Women with low levels of vitamin-c have been found to be suffering from pre-eclampsia and high blood pressure. Try to take 5 servings of vitamin-c rich fruits and vegetables in a variety of colors a day you can include vitamin-c sources such as lemon, orange, broccoli, amla, Brussels sprouts, bell peppers in regular diet.
Protein
Proteins provide the body with the nutrition it requires to build and repair muscles and other tissues. During pregnancy, it helps in the growth of the mother's breasts and uterine tissue and increases the supply of blood in a direct way. You can include lean meat, poultry, fish, egg, beans and peas, nuts, seeds, and soy products in regular diet to meet your protein requirement.
Don't Miss: National Nutrition Week 2021: 5 Nutritional Pillars Of Healthy Skin By Pooja Makhija
Foods to avoid in a pregnancy diet
Do not use milk, cheese, and juice that have not been pasteurized. This can harm you and your baby with bacterial or parasitic infections like listeriosis. Undercooked meat and seafood, as well as refrigerated smoked seafood, should be avoided. Avoid deep fried items and junk foods. Moderate consumption of caffeine is best. Avoid raw eggs and raw sprouts. Don't take fruits and vegetables without washing them properly. Consult your doctor about other foods to avoid if you or someone in your family has a history of allergies.
For more such stories, stay tuned to HerZindagi!
Did you like this article ?
Disclaimer
Your skin and body like you are unique. While we have taken all measures to ensure that the information provided in this article and on our social media channels is credible and expert verified, we recommend you consult a doctor or your dermatologist before trying a home remedy, quick hack or exercise regime. For any feedback or complaint, reach out to us at compliant_gro@jagrannewmedia.com