One cannot deny that getting an adequate amount of sleep is one of the easiest ways to maintain and improve our health. So, never underestimate the power of a rested mind. Our mattress plays a very significant role in our ability to sleep well. Yet so many of us don't know how to figure out what kind of mattress would be the best choice for us. Another reason to buy a new mattress could be if you have been feeling back or neck pain lately, your bedding is a good place to start with.
Mr. Wasif Mohd. Founder and CEO, Fresh Up Mattress told HerZindagi that "it's overwhelming, there are so many options out there, you tend to get confused. Investing in the right kind of mattress could be tricky."
Mentioned below are a few factors by him that must be considered before getting your next mattress. To say the least, it's much more than just looking at the material used in making of the particular type of mattress.
Different Types Of Mattresses
Innerspring Mattresses
This mattress is perfect for back sleepers. It uses a steel coil support system where the designs, spring shapes, coil gauge and number of coils can vary. The innerspring is covered by upholstery materials or padding and the material could include various fiber, foams, and even additional layers of smaller steel springs.
Memory Foam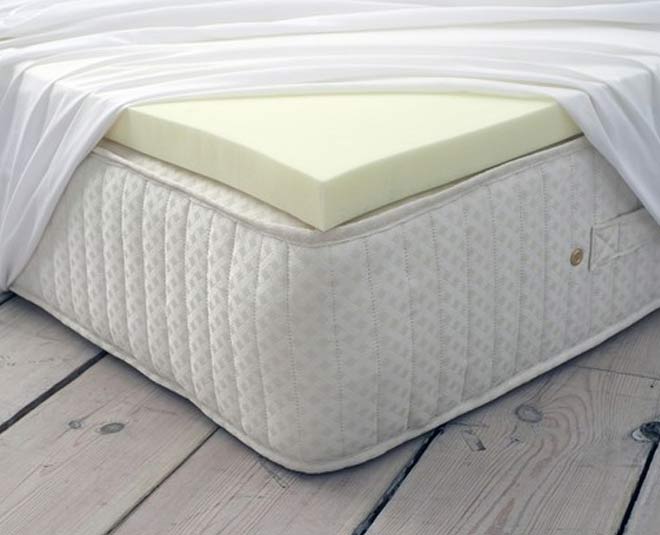 Gives the slow sinking feels. It's a great match for press relief and in case you have joint pain issues; this is the best choice for you. It uses your body heat to soften and mold to your shape.
Airbed Mattresses
As the name depicts, these are built with an air chamber as their support core. A pump which is controlled by a smartphone/ remote is built into the mattress to add (or remove) air with the push of a single button, giving users the utmost firmness flexibility.
Don't Miss: Here Is Why Orthopedic Mattresses Must Be Used
Latex Mattresses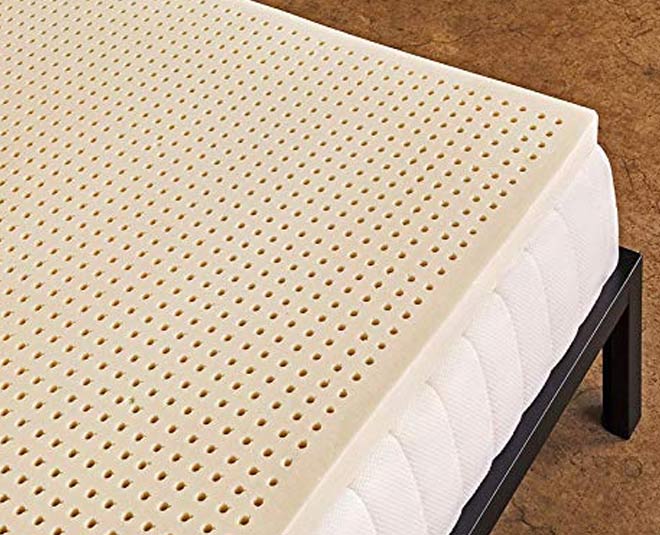 eco-friendly and better for the environment. It's the most breathable mattress and because it is made of natural latex it might cost you more than the usual mattresses.
Hybrid Mattresses
this is the best of both the worlds. Sleepers can experience both the pressure relief of the foam layers and the sturdy feel of a classic spring mattress. A good option for heavier people gives you support. Great for side sleepers.
Don't Miss: Can't Sleep? Try This Yoga Expert-Approved 10 Minute Yoga Routine For A Deep Sleep
Sleeping Positions
Next thing to consider while buying a new mattress would be, your sleeping positions. If you are a side sleeper, your mattress should be medium in firmness level so as to provide enough cushioning to your shoulders.
If you are a back sleeper, your mattress should slightly firm to maintain the spinal alignment.
In case, you are a tummy sleeper. Your mattress should have higher buoyancy. This means your body shouldn't sink in it; it should float on the mattress. Best option for you could be a latex mattress or a high-density foam mattress.
The conclusion here is, back sleepers are going to want to find a firm mattress. Side sleepers should seek out a medium firm mattress. Finally, those who want a mattress for stomach sleeping should look for a soft mattress.
Other Factors
Next, think about whether the mattress is for one person or a mattress for couples. In fact, one must also keep the temperature of the mattress in mind.
Hot sleepers should look for a cooling mattress that doesn't make them overheat at night!
Now that you exactly know what you are looking for, it's time to buy the mattress. Which is the best place to buy a mattress? So the main two options available are, in-store and online. However, online shopping idea is always easier than in-store shopping. You also get added discounts incase, you're placing an order directly from the mattress company's website.
Stay tuned to HerZindagi for more ways on making your sleep wholesome!