Bay leaves have been a part of many ancient cultures. These leaves, also known as tej patta, are well known for their medicinal properties and utilised in food. However, did you know that when these leaves are burnt, their fragrance too has many health benefits? Like we burn incense sticks and cones, bay leaves were and are still burnt in some households and worship places. According to some religious theories, burning of bay leaves has some fantastical meanings but on as per science, these leaves have chemicals which are superb for the human body. Scroll down to understand how burning the leaves is beneficial to us.
Inflammation
Bay leaves are said to help in reducing inflammation in our body and especially in our joints. The chemical eugenol present in the leaves plays a healing role and act as an all-natural anti-inflammatory cure.
Anxiety
To relieve all that stress, burning of bay leaves has been a method practiced through many centuries. The smoke created by the bay leaves exudes a combination of chemicals especially linalool which when inhaled, calms the mind and. According to a few people I know who burn these leaves every weekend, the smoke from these leaves puts the individual in a "psychedelic state," but it doesn't make you tired. It is said to calm you down but also put you in a perky mood. It takes away feelings of anxiety.
Don't Miss: Get Glowing Skin & Slow Down Ageing With These 21 Healthy Summer Drinks Each Day
Even according to the American Association of Nurse Anesthetists, they conducted a recent study and found that linalool also enhances social interactions between those under the influence of it. The study says that "subjects felt the leaves effects in under 10 minutes of inhaling fumes."
Immune System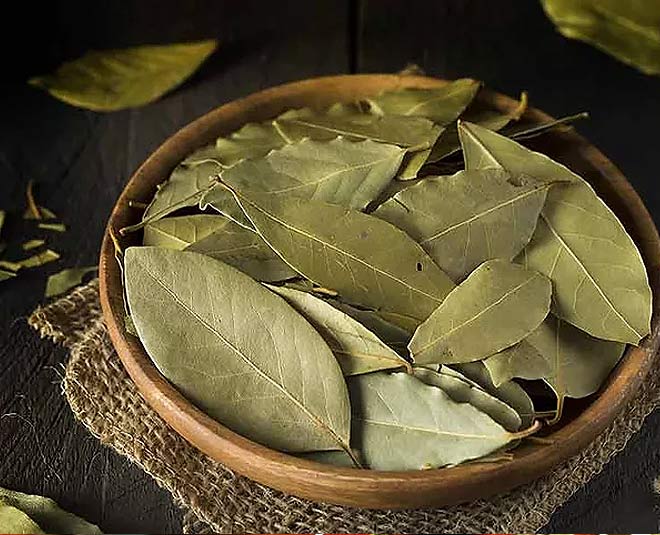 It is said that bay leaves have anti-oxidant properties thanks to the presence of eugenol. The leaves also are a rich source of vitamins and minerals which are important for a high-functioning body. When you burn or consume these leaves, they boost your immune system. So try burning these leaves or adding them to your dinner to ward of a cold.
Alertness
Often used to combat fatigue, bay leaves increase alertness like they calm you down. When you feel tired or fatigued, burn these leaves as the chemicals cineol, pinene, and elemicin and experience the difference.
Don't Miss: Avoid Having These Drinks From A Copper Vessel
Respiratory System
We often have clogged respiratory passages and lungs so this is where bay leaves step in. The tej patta smoke is a natural remedy to get rid of the mucus and phlegm. Another way of utilising bay leaves is that you soak them in clean water and boil them. The vapor can be used as a steamer or humidifier.
Stay tuned to HerZindagi to know more of such home remedies.