Feminine hygiene is extremely important for women and now it is also becoming important and gaining limelight that we must use products which are eco-friendly at the same time. Yes, there are some brands that make eco-friendly pads using bamboo but now the concept of menstrual cups has gained momentum in India. These cups are easy to use, washable, and can last for up to 10 years if maintained properly. It takes a day or two to get used to it but once you get the hang of it, you will bless the person who designed them in the first place. These cups save a lot of money as they are one-time investments and you do not have to look for a garbage can, black disposable bags, etc like we do in India. Take your pick and grab them amid sale time, you may get them on 50 % off as well if you are lucky! This list has 7 of the best brands and all of them have received fine reviews.
Sirona Reusable Menstrual Cup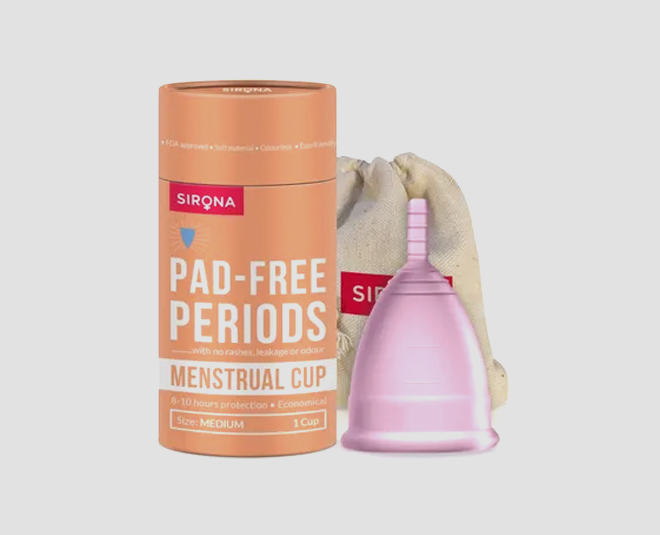 Buy the medium size for Rs 399. You can swim, dance, and play wearing this cup which is easy to wear and safe to use. It is user-friendly, leads to lesser waste, gives 8-10 hours protection. It is eco-friendly as well and has a vacuum seal.
Pee Safe US FDA Approved Reusable Menstrual Cup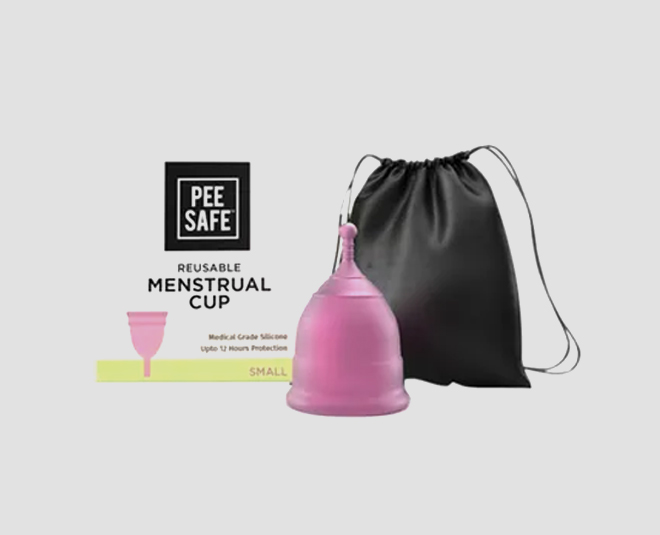 Buy the small size for Rs 499. This is made with medical-grade silicone and is wearable for up to 12 hours. You can easily work out and swim in it. Like all cups, it is reusable, eco-friendly, and is rather economical.
Namyaa Ultra Soft Reusable Silicone Menstrual Cup
The large cup is available for Rs 499. It is made using 100% medical grade silicon, gives no odour, leaks or sensation. It does not dry out your private parts.
Sanfe Medium Reusable Menstrual Cup For Women
Buy this for Rs 499. It is reusable and guarantees 10 hours protection. It is soft and gentle to wear and is made of medical grade silicon.
Don't Miss: Pros and Cons Of Using Menstrual Cups Explained By A Gynecologist
iCare Hygienic Menstrual Cup Small
Buy this size for Rs 499. It will last you for upto 10 years. It gives a 12 hour protection and can be easily worn overnight.
SanNap Menstrual Cup
The small size costs Rs 399. It comes in a pretty packaging and is made using 100% Medical Grade Dyes & Silicone. Ir is affordable and eco-logical. Can be sterilised and worn for upto 8-12 hours.
Don't Miss: HZ Tried & Tested: Nua Cramp Comfort Detailed Review
Plush 100% Reusable Menstrual Cup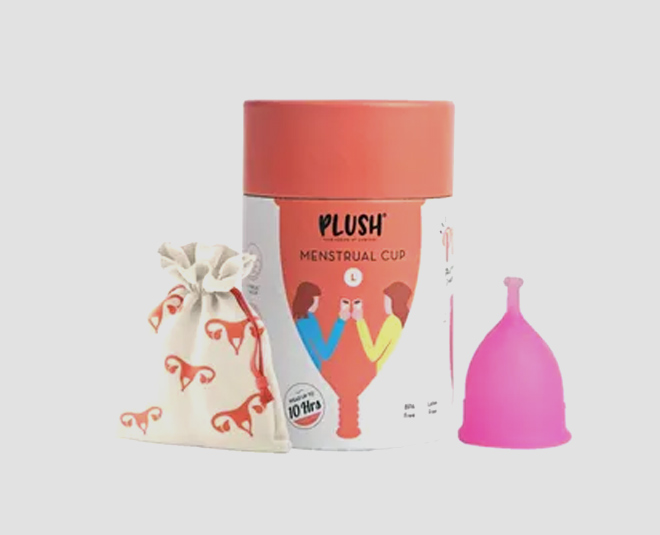 This is a large cup available for Rs 599. It also comes with a cotton carry pouch. This leak-proof menstrual cup is BPA-free and made of 100% medical-grade silicone. It has a unique adjustable soft flex stem which makes it easier to grip and remove the cup. It gives up to 10-hour protection
Stay tuned to HerZindagi for more on feminine hygiene and useful listings.