Menstrual cramps are no joke for us women and it differs from person to person. Some may not feel them at all but I personally know few women who have at times passed out due to the pain. We have to take leaves from work or stay on our beds at times as it gets unbearable. I personally have severe PCOD where I rarely have my periods. When I do, the pain is blinding enough for my mother to get me a hot water bottle to place on my lower abdomen. I got my hands on Nua's Cramp Comfort, which are heat patches for period pain and here is what my experience was. Hopefully, this detailed review will clear all your doubts.
Claims
Inspired by a hot water bag and designed to fit your life! The brand claims that the patches emit soothing heat for up to 8 hours and hug your body to give you relief from cramps. These patches help in relaxing the muscles for maximum relief are air-activated and they release heat on their own. Have effective and natural ingredients.
Packaging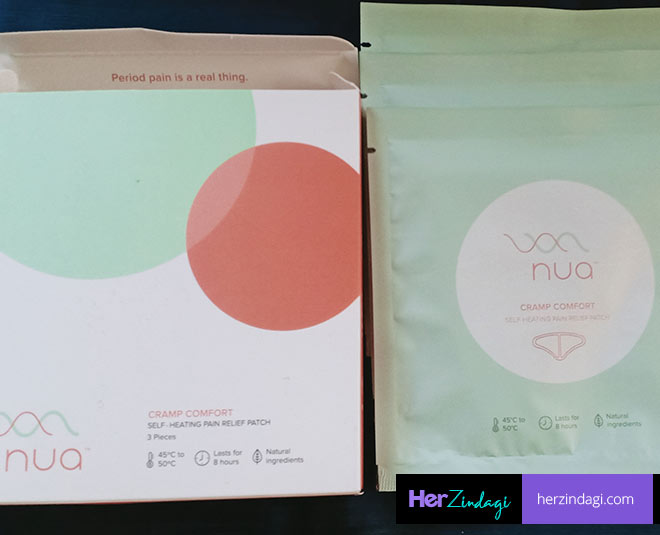 These patches come in a neat cardboard box and have three patches for your perusal. The patches have a sticker side which you stick on your underwear. The other side has a cotton feel to it.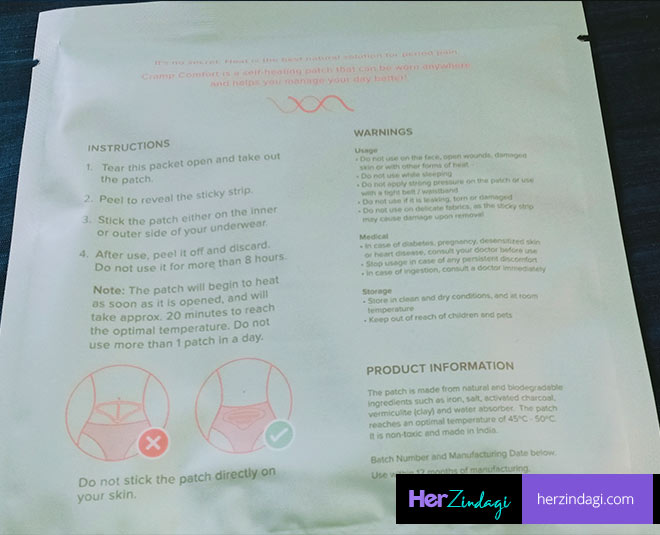 The packaging also comes with directions and warnings on how to use them so that sorts out your confusion as well.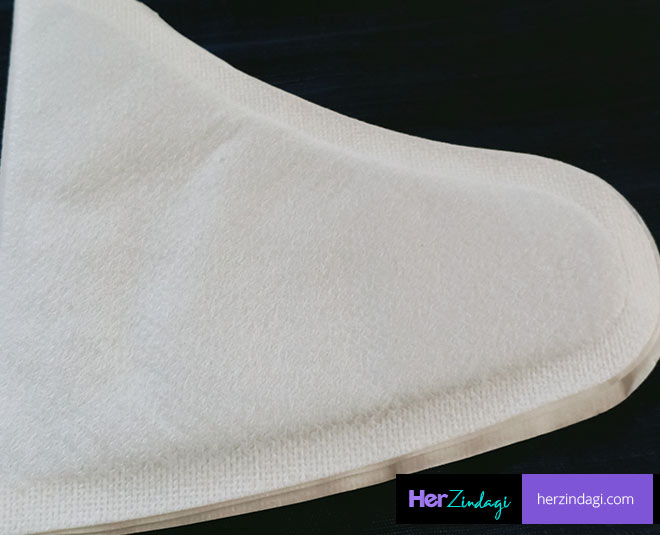 You can easily slip the patches in your bag if you are travelling and disposing them is also not an issue as they are environment friendly.
Price
Nua Cramp Comfort, heat patches for period pain, are priced at Rs 299 for 3 patches.
My Experience
I cannot carry a hot water bottle to work nor to a gathering. My first day of the cycle which I get every two to three months is nothing but blinding pain. When I tried these patches, I was reluctant but then my doubts went for a toss. The application was super easy and you do not have to worry about the sides giving you any itchy feeling either. I am on the heavier side of the scale so you would presume that it will be difficult to use but that is not the case at all.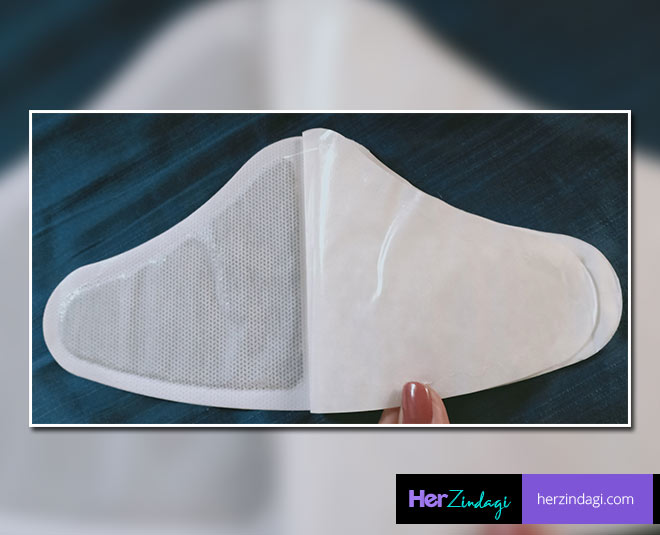 You just have to peel off the sticker paper and stick on your underwear. The patches release heat on their own and after an hour or so I was extremely comfortable. I also tested it out by walking around and going to a friend's place to see if that could be a problem. I was at ease and felt relieved and glad that Nua came out with this product. For me, one patch was enough per day and I had it on for around 7 hours.
Pros
Travel-friendly packaging
Natural ingredients like natural salt, activated carbon, clay and iron used.
Eco-friendly
Worth the price
Don't Miss: Best Apps To Track Periods: Take Your Pick
Cons
My Verdict
You have to give this product a try as it works like a charm. We do several remedies, try everything for the menstrual pain to back off but your search might just end here. I am definitely gifting these to my sisters-in-law and so will you.
Don't Miss: Pros and Cons Of Using Menstrual Cups Explained By A Gynecologist
Rating
5/5