Do you have leftover perfume bottles, having almost negligible perfume in them? Well, you can use them in a plethora of different ways. From bath scent to room diffuser, perfume can be used in a number of interesting ways. Try the below given ideas and make sure you never let a perfume bottle go waste again.
Room Diffuser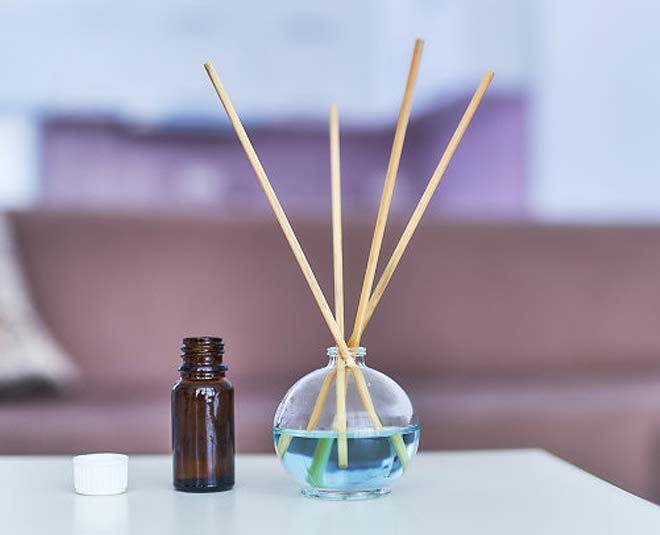 You can use the leftover perfume bottle as a diffuser stand and fix reed sticks in it. Just skip the diffuser oil and instead use the perfume. The reed sticks will absorb the scent and naturally spread their fragrance in the surroundings. These sticks can easily last for 3-4 months but make sure you switch the sides in between to use the whole stick optimally.
Don't Miss: Have These Dals On Recommended Days As Per Astrology
Cupboard Scent
Perfume can also be used to scent up your drawers and cupboards. You can either spray it directly in your cupboard or leave the perfume bottle in there, with the lid off. The remaining vapours in the perfume bottle will give rise to a subtle aroma, which will remain trapped inside your cupboard for long.
Scented Candles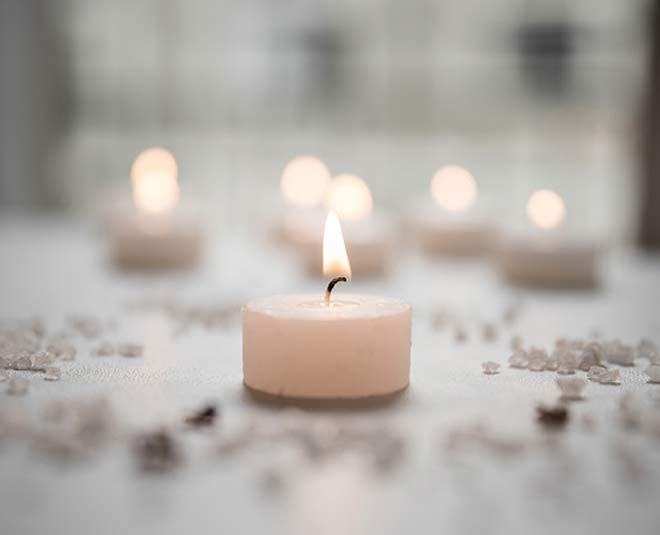 If you make homemade candles, perfume is a great way to add fragrance to them. Just add 4-5 drops of perfume while you melt your wax and add it to the moulds. When lit, these scented candles will give out a light fragrance, which would be perfect to elevate your mood and the ambiance of the room.
Don't Miss: Birthday Special: 5 Best Sarees And Trendy Blouse Designs To Steal From Kajol
Hair Fragrance
Who doesn't like divine-smelling hair? Soft and subtle fragrance of our hair can keep us engulfed all day. All you need to do is take your hair brush and spray it with some perfume. Use the brush to properly comb your hair from the root to the tip. This simple trick will make your locks smell pleasant, the whole day.
Temporary Tattoo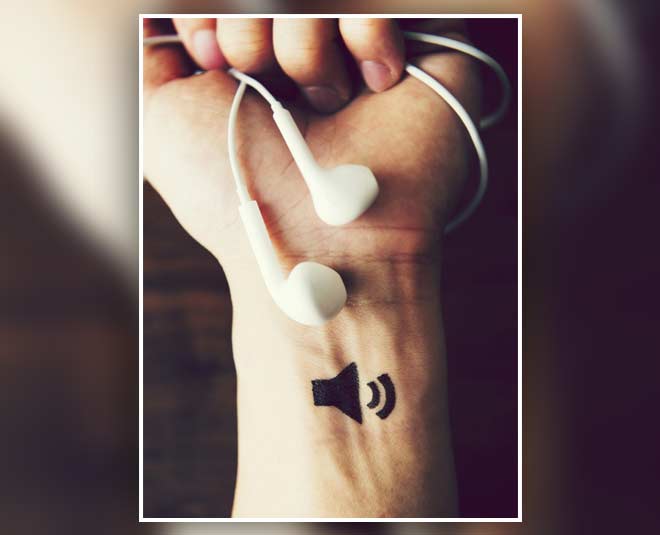 You can even give yourself a temporary tattoo by using any old perfume. It will easily last 7-10 days and will look as real as a permanent tattoo.
Steps to make a temporary tattoo with perfume:
Step 1- Take a small sheet of paper and print the tattoo design you want.
Step 2- Now spray perfume all over the paper, at least 6-7 times.
Step 3- Now dip the paper in cold water for 5 minutes.
Step 4- Take out the paper and again spray perfume on it for 5-6 times.
Step 5- Now place the paper of your arm or any other body part you wish the tattoo to be.
Step 6- Again spray the perfume 2-3 times and dab it with a towel.
Step 7- Keep the paper pressed on your arm for 5 minutes and then remove it.
Don't wash your arm for at least an hour and you have your temporary tattoo made in the easiest way possible.
Bathing Add-In
A scented and refreshing bath is all you need to relax at the end of a hectic day. Leftover perfumes can come handy, if you wish to scent up your bath water in a jiffy. Just add a few drops of perfume to your bath tub or bucket water and you are good to go. It will not only help you unwind but will also leave you smelling good for long.
Make sure you don't add too much perfume as it might turn overwhelming and can even cause headache or nausea.
For more such hacks and useful tips, stay tuned to HerZindagi.com