It often happens that even after washing clothes nicely it smells damp and musty. The stink can be due to trapped moisture that leaves lasting odour even when they eventually dry completely. If you fold such clothes and put them in a drawer or a closet it can leave your wardrobe having the same smell. Washing and cleaning everything in your closet to remove that smell can turn out to be an extremely hectic task. Don't worry we are here with exactly what you need. Some simple life-changing hacks to keep your closet and clothes odour-free! All you need are a few ingredients from your kitchen shelves to get rid of that stink. Here's what you'll need:
Vinegar
Vinegar is generally used for food preparations, preservation, improving skin texture, and salad dressings, but it also is one of the best natural deodorisers. Prepare a spray solution using this natural ingredient to eliminate bad odours that prevail even after washing.
Don't Miss: DIY: 2 Natural Laundry Detergent Recipes You Can Prepare At Home
Steps
Take a spray bottle, clean it well, and then add equal parts of vinegar and water.
Spray in every section of your closet and leave it open for about 15-20 minutes. This will help keep your clothes to remain fresh and odour-free.
Don't spray too much on any particular fabric otherwise, it may leave stains on it.
Scented Wooden Hangers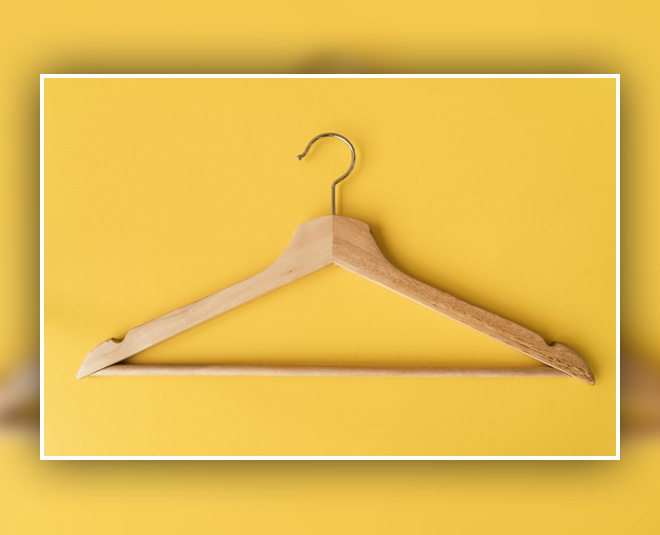 There are two main benefits of using scented wooden hangers. First that they eliminate any foul smell, and second it does not ruin your clothes like wire hangers if you're not being too careful with it. Scented hangers are likely to absorb moisture from your clothes that leave them smelling amazing. Other than fragrance, it keeps moths from damaging them. You can also make your own scented wooden hangers with the help of cedarwood essential oil and lukewarm water that also enhances skin and hair quality.
Steps
Pour lukewarm water in a large bucket.
Add 8-10 drops of cedarwood essential oil.
Dip all your wooden hangers in it for about an hour.
This will keep your clothes smelling amazing and insects away as cedar is a great natural insect repellent.
Perfumed Cotton Balls
If you often forget to wear your favourite perfume on your way out, this is the hack for you. Not only will this help to remove the damp smell from the clothes, but it will also make you smell amazing all day long.
Steps
Take a glass jar and a few cotton balls. Add 2 tablespoons of your favourite perfume in the jar.
The cotton balls will soak the perfume of your choice. Lastly, seal the jars with a light, breathable cotton fabric.
Place the jar inside your closet. And refill it every month.
Essential Oils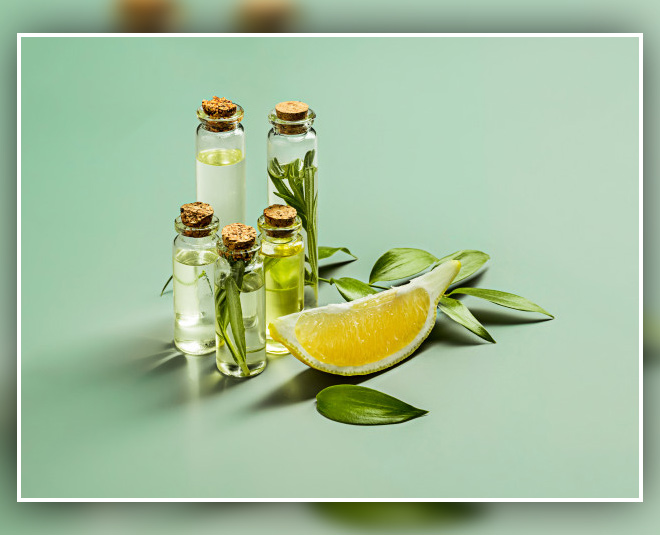 In order to mask dreadful smell, you can use naturally-occurring essential oils that are obtained from plants and other eco-friendly sources. However, this hack is to be followed before placing clothes in your closet. Essential oils already have moth-repelling properties. Therefore, this hack is likely to save your time and automatically give you a moth-free closet.
Steps
Wash your clothes normally in the washing machine as you always do.
Dry your clothes ones for 10 seconds in the dryer and then add 5-7 drops of your favourite oil during the last rinsing cycle.
Hang them to dry in natural sunlight, lastly, fold and place in your wardrobe.
Stay tuned to HerZindagi for such articles.