Rakhi Sawant's Husband Not A Businessman? New Reports Suggest His Real Identity
Rakhi Sawant's husband while revealing his identity to host Salman Khan said he was a software professional.
Entertainment queen Rakhi Sawant and her husband Ritesh entered the Bigg Boss house as wild card contestants. It was a big surprise for Rakhi Sawant fans as we finally got to see her husband Ritesh.
Rakhi Sawant married Ritesh, an NRI in the year 2019 in a hush hush wedding in India. However, as shared by Rakhi Sawant earlier, her husband flew back abroad right after the wedding. He kept his identity under wraps due to professional reasons.
All this while, everyone thought that Rakhi Sawant's wedding announcement was nothing but a publicity stunt. However, with Rakhi Sawant entering the Bigg Boss house with Ritesh, everthing was clear. It wasn't a fake marriage. Our entertainment queen got married for real!
Rakhi Sawant and husband Ritesh have been making headlines ever since they stepped inside the Bigg Boss house. Now according to new reports, Rakhi Sawant's husband hasn't really revealed his true identity and isn't a software professional working abroad. Then what is Ritesh' real identity?
Rakhi Sawant's Husband Not A Software Professional?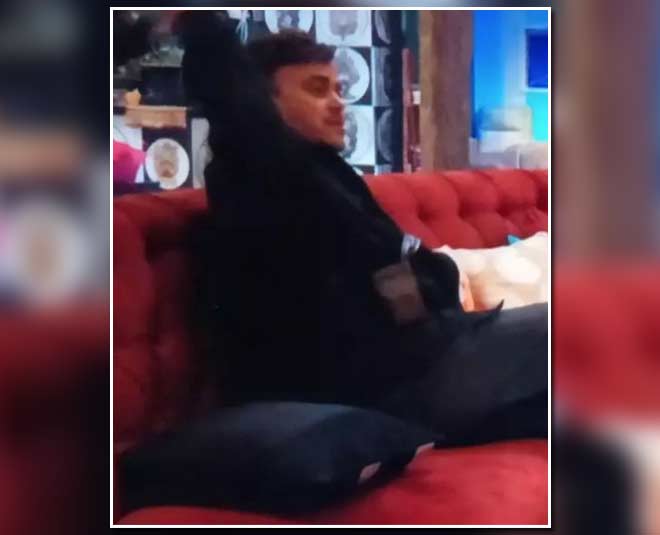 According to a Tweet by The Real Khabri, a rumour about Ritesh has been doing rounds on social media. The tweet read, "Ab yeh afwaah kaun Phaila raha ki #RakhiSawant ka Pati #Ritesh actually #BiggBoss team ka cameraman hai🤔😂."
We wonder if the rumours are true and Ritesh is actually a cameraman working for Bigg Boss. What do you think?
When Host Salman Khan Said He Doesn't Trust Ritesh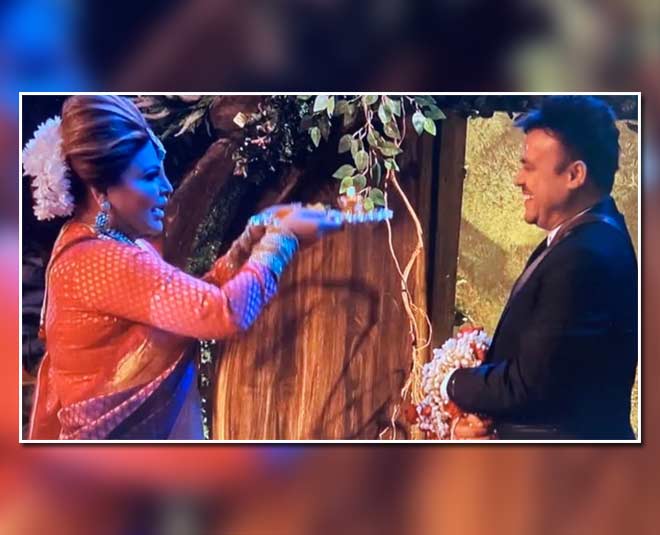 During the Weekend Ka Vaar, Ritesh revealed that he is from Bihar and works in Belgium. Also that he is a software professional. Salman Khan, however, told Rakhi Sawant that he doesn't trust him because he fled just after his marriage. Rakhi Sawant too agreed that a lot of things were unclear in her relationship with Ritesh.
Host Salman Khan even questioned Rakhi Sawant if Ritesh was her real husband or if she had hired him. To this, Rakhi Sawant immediately replied, No, no, he is my 'pati parmeshwar, my only husband."
Don't Miss: Rakhi Sawant's Husband Ritesh Enters Bigg Boss, First Pictures And Videos Go Viral
Ritesh's Side Of Story
While introducting himself to host Salman Khan, Ritesh said, "Rakhi never lies. Whatever she has said, it's 100 percent true. It was my fault that I couldn't accept her before, as I was too cautious with my profession and asked her to hold off. It was Rakhi's maturity to adhere to this, and I asked her to not make my photos viral, and she had to face a lot of insults because of this."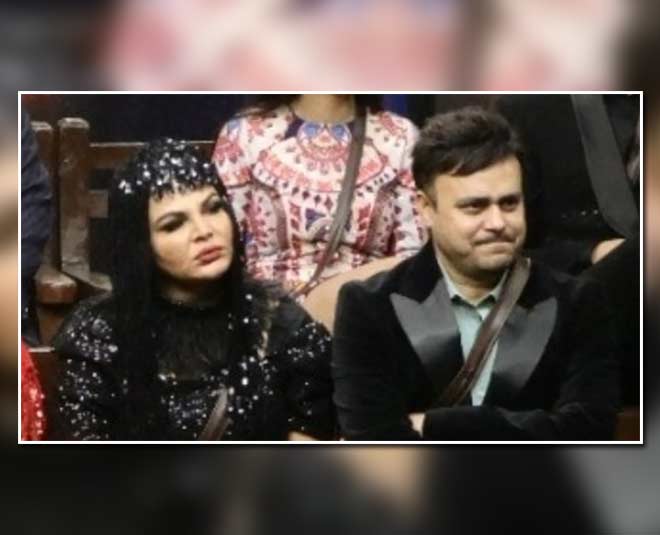 When wild card contestant Rashami Deasi questioned Ritesh about his love story with Rakhi Sawant, he revealed that he met Rakhi on WhatsApp. His PA had shared her number with him while he was organising an event. One day, when he was feeling depressed and was scrolling through his phone, he randomly sent a text message 'Hi' to Rakhi Sawant. Rakhi Sawant immediately blocked his number.
Don't Miss: Queen Of 'Cheap' Antics Or Just A Broken Woman? Rakhi Sawant's Stint On Bigg Boss Is Confusing
Rakhi Sawant then cleared that those were the days she wanted to breakup with her then boyfriend who was a don. The don was threatening her at that time and she had stopped talking to any men at that time. She thus ended up blocking Ritesh.
When Ritesh messaged her again from another number, their conversation started and they ended up getting married. Rakhi says that after their marriage, she got to know that Ritesh was alreasy married to someone else and has a kid with her.
Picture Of Rakhi Sawant's Husband Ritesh With First Wife And Kid Goes Viral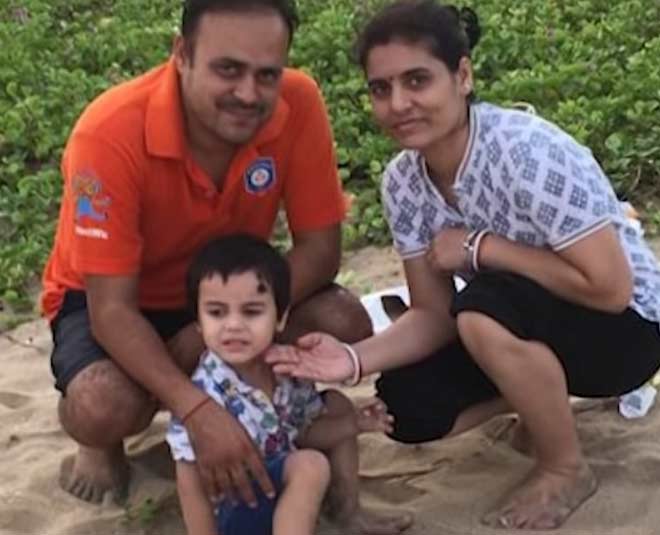 A picture of Ritesh with his wife and kid is going viral on social media.
Coming back Ritesh' real identity, what are your thoughts? Do you think he is keeping his identity under wraps or is it a stunt by Bigg Boss makers to boost the the TRP of the show. Share with us on our Facebook page. For more such stories, stay tuned!