Another season of Bigg Boss is soon coming to an end and we can't keep calm! Bigg Boss 15, just like all the previous seasons of the controversial reality show gave us our daily dose of drama and entertainment.
The finale of the 15th season is reportedly scheduled to be on 16th January 2022. We are still waiting to get names of the final 5 contestants. Meanwhile, we thought of looking back at the entire season, our favourite moments, jodis of this season.
Bigg Boss 15 too gave us many jodis. Like every season, we saw contestants getting closer on the show and eventually falling for each other. So, we thought of taking you through some of our favourite couples on Bigg Boss 15.
Ieshaan Sehgaal And Miesha Iyer
These two were the first couple of season 15. Ieshaan Sehgaal and Miesha Iyer got close from the very first day of the show. They stole the limelight initially on the show. They fell for each other and admitted it on camera. They also gave BB cameras a lot of romantic content for which they were criticised by everyone, including the host Salman Khan.
View this post on Instagram
After Miesha Iyer got evicted from the Bigg Boss house, Salman Khan told Ieshaan Iyer that they were not really doing anything on the show and Bigg Boss doesn't run on romance. He was later evicted too. Even after exiting from Bigg Boss 15, the two are strong together.
Tejasswi Prakash And Karan Kundrra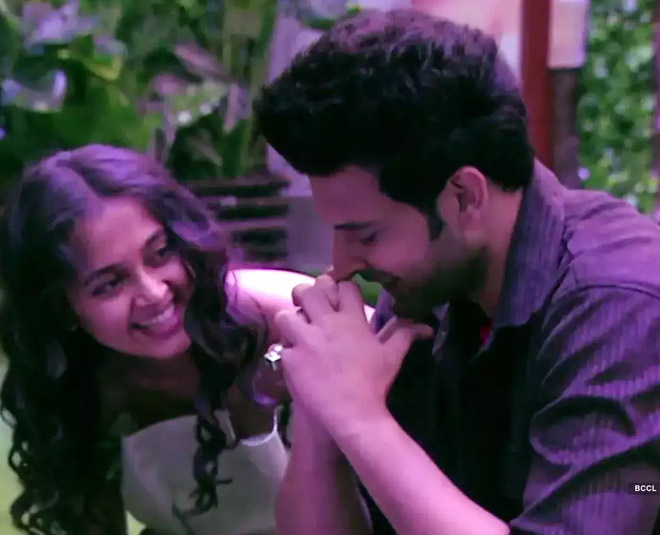 If you have been following Bigg Boss 15 from the very beginning, you know how Tejasswi Prakash and Karan Kundrra's relationship evolved through these months. They got close, shared their feelings for each other on camera. While there have been times when their relationship was called fake and a strategy to make a mark on the show, they have been going strong to date.
Rakhi Sawant And Ritesh
Be honest, we all enjoyed watching Rakhi Sawant and Ritesh inside the Bigg Boss house this season. The two didn't have a regular chemistry but it kept us hooked throughout. Ritesh was rude towards Rakhi Sawant most days but there were times were they gave us some adorable moments.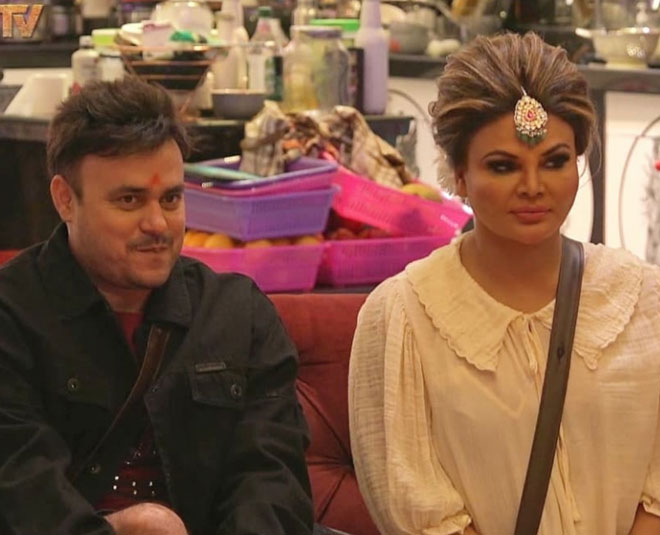 Recently, Ritesh got evicted from Bigg Boss house. As he was leaving the show from the exit gate, Rakhi Sawant got on her knees and asked him to promise that he won't leave him and run away to Canada.
During an interview, Ritesh recently revealed that their marriage isn't legal but they plan to do a formal marriage and invite their industry friends.
Don't Miss: Get To Know The Rashami Desai 2.0 Version
Umar Riaz And Rashami Desai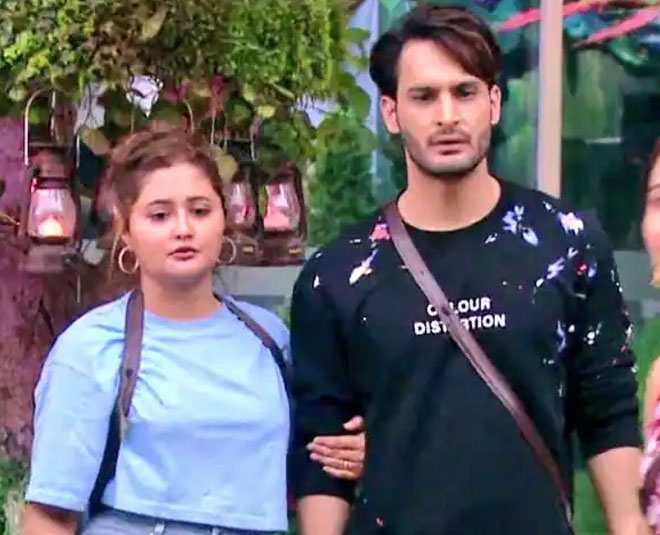 Another couple Bigg Boss fans shipped together this time has been #UmRash. Their relationship inside the Bigg Boss house has become the talk of the town. On multiple occasions, they were seen getting close to each other, however, they never admitted that they are together or have any such feelings.
Don't Miss: Bigg Boss: Married Couples Who Entered Together
During one of the Weekend Ka Vaar episodes they admitted liking each other. However, recently, when Tejasswi Prakash told her that she asked Umar Riaz if he would date Rashami Desai outside the house, she got angry. Rashami Desai told Tejasswi that she shouldn't ask such things because she too doesn't question her about her relationship with Karan Kundrra.
On the other hand, Rashami Desai was seen sitting on Umar Riaz' lap in one of the episodes.
View this post on Instagram
Recently, Devoleena Bhattacharjee confessed her feelings towards Pratik Sehajpal. She shared that she got attracted towards him. However, she further confessed having a boyfriend outside the Bigg Boss house. She, however, cleared that she thought she should confess her feelings. Wonder if we will get another couple inside the Bigg Boss house this season.
Tell us who is your favourite couple this season among these and why on our Facebook page. For more such stories, stay tuned!
For more such stories, stay tuned!