Talk of fairy-tale romances and the only couple we can think of is Ayushmann Khurana and Tahira Kashyap. Their love story has been nothing short of a romantic movie. Today, as they stand together as strong pillars for each other, be there for each other in every thick and thin, they tell us, how a perfect couple looks like. The two have been together for over a decade now. Let's take you back to the time they met and fell in love.
The Crazy Crush

Tahira and Ayushmann's love story is nothing less than a Bollywood rom-com. The two were in the same tuition class in class 12th in Chandigarh. Tahira Kashyap, in a column published in 2012 in India Today, said, "Our story goes back 12 years. I don't want to sound vintage but dating back in those days in Chandigarh was a different experience or perhaps we were both just extremely slow and shy. It was a batch of around 60 students and when I first met Ayushmann I thought his name was Abhishek."
Both Tahira and Ayushmann had eyes on each other but no one came forward to express their feelings. Tahira was very popular with the boys at that time. She and her friend had a crush on Ayushmann. Ayushmann couldn't believe that she had a crush on him. Ayushmann Khurrana in an interview as per an article in Popxo said, "There were so many good looking guys in the class! I was nowhere close to them. So, when someone told me that Tahira had a crush on me, I was on cloud nine. The girl, who every guy had a crush on, had a crush on me! It seemed impossible but I was damn happy."
The story went on to become more interesting as Ayushmann and Tahira met through their parents unknowingly! Tahira Kashyap in a column published in 2012 in India Today said, "One day, my dad told me and my mom that we had to go to his friends place for dinner. He told us that this friend was an astrologer so I quickly called over my friend and told her all about the dinner. We planned that both of us would meet papa's astrologer friend and ask him about how we would fare in our competitive entrance exams. When we arrived at the dinner guess who we found there? None other than Ayushmann, who happened to be my father's friend's son. Till date, we blame (or credit) our parents for bringing us together."
Tahira was at Ayushmann's home that night and never knew that would bring them so close. Tahira was quite impressed with Ayushmann that day. "I had this impression of him being a 'cute guy'. But that night, he bowled me over with his charm, wit and of course, with the songs he sang," Tahira shared in an interview with iDiva.
Getting Married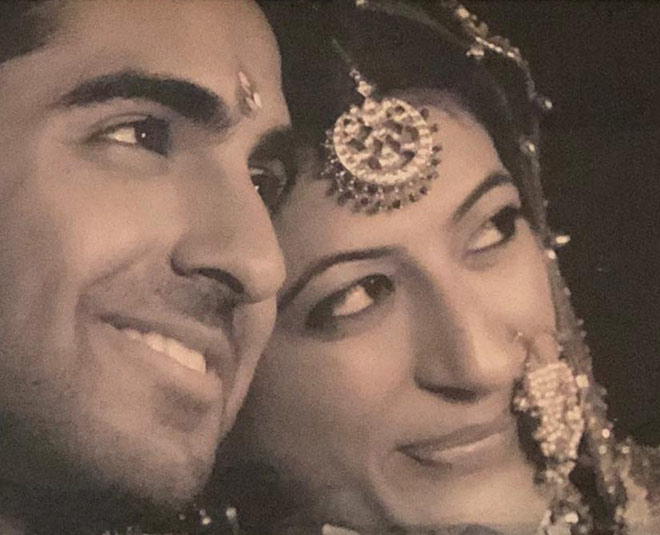 After school, they became good friends and started dating. They both pursued a master's degree in Mass Communication but from different colleges. They even participated in debate and dramatics competitions from their respective colleges and fought against each other.
Marriage was on the mind of Tahira and Ayushmann after college but they had no clue about their careers. Ayushmann wanted to become an actor and that is when she gave all the hopes of marriage. She knew that her parents won't accept this idea of marrying someone who is struggling to become an actor in Mumbai. Their marriage eventually happened in the year 2011, also when Ayushmann formally proposed Tahira in the most dreamy way possible. As per a report by Hindustan Times, Tahira Kashyap shared, "Ayushmann formally proposed to me just last year when we got married in November 2011. He did it like a gentleman with a ring, music playing in the background, red roses, wine and a romantic candlelight dinner."
Ayushmann Khurrana, in an interview with mid-day shared, "When I got married, I had no money. Tahira has been doing better than me professionally for the longest time. She was gutsy enough to marry a man just for love and have faith in his talent. She is a rockstar; she was a professor, had her own PR firm in Chandigarh. She was also the programming head of a radio station in Punjab. She supported me in every possible way. I was a struggling actor, which is often a gamble. But there was never any ego between us. When there's love, there's no scope for ego. Most men in India aren't secure enough to be comfortable with such an arrangement. It comes with the family. It depends on how your father treats your mother. But a man, no matter where he comes from, could always trigger a change. If it's a patriarchal family, the dynamics are different. In my case, Tahira became the daughter in a household that had none."
Don't Miss: Bollywood Celebrities Who Fought Serious Illness And Won The Battle Against Death
Through The Tough Times
Well, it is difficult for a woman to support a man while he is struggling to become someone and motivate him constantly. Tahira was one such woman! The first few years of Ayushmann and Tahira's marriage were not very smooth. Life tested them in these years. While Ayushmann was struggling to become an actor in Mumbai, Tahira was in Chandigarh. Things started to change when Ayushmann's debut Vicky Donor became a huge hit and Ayushmann became a star overnight. In the year 2015, Tahira shifted to Mumbai. The couple also worked professionally for Tahira's directorial debut Toffee, which was a short film on child marriage and was produced by Ayushmann.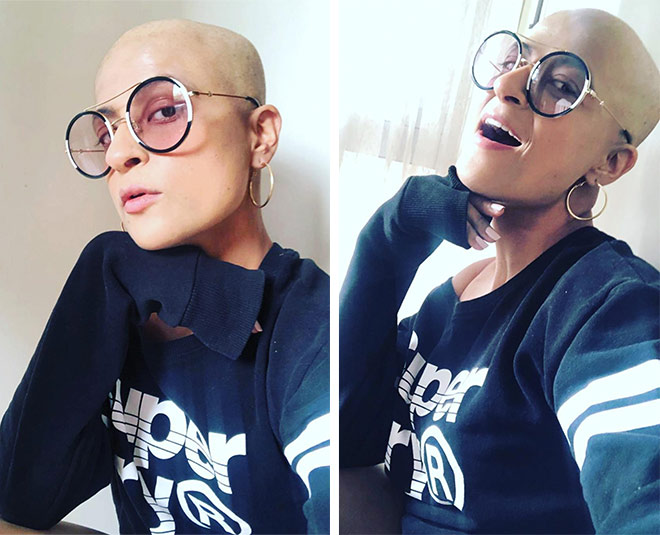 Last year, when Tahira was detected Stage 0 breast cancer, Ayushmann and his family gave strength and positivity to this brave woman. She underwent surgery for the same but later was again detected cancer at Stage 1. However, she always fought like a champ and had a positive attitude towards the disease. She has now fought cancer like a boss and is making sure that she spreads awareness about breast cancer. Tahira also recently ditched her hair extensions and shared an empowering bald look on her social media handle. Ayushmann, who has been standing strong with Tahira during all this time, says that his woman is a trailblazer.
Don't Miss: Tahira Kashyap's Self Love Mantra Is Simply Essential For Women To Learn
On the World Cancer Day, when Tahira posted a picture of her bare back that had a scar from her mastectomy, Ayushmann was there to applaud her along with all others. Ayushmann is totally in love with his lady's brave move and can't really stop praising her. He always shared that it is Tahira who inspires her each day and has made him a better person in life today.
Tahira and Ayushmann have two kids and they are adorable! The couple is currently living a life that they always dreamt of. We love their social media PDA. They keep expressing love for each other over social media and love to see it all. Tahira and Ayushmann's journey from being friends to finally soul mates really makes you believe in soulmates. No?
On the work front, Ayushmann Khurrana was last seen in Gulabo Sitabo opposite Amitabh Bachchan. Tahira Kashyap, on the other hand, is a writer and director. She last directed short films, Toffee and Pinni.
For more such stories, stay tuned!