Tahira Kashyap and Ayushmann Khurana are one celebrity couple who makes us believe in fairy tales every single time. The two are one of the most talked about couples in the B-town. From being friends to falling in love to getting married, their love story is so beautiful!
It is Ayushmann Khurrana's birthday and we thought of taking you through his beautiful home in Mumbai where he resides with his wife Tahira and kids - Virajveer and Varushka.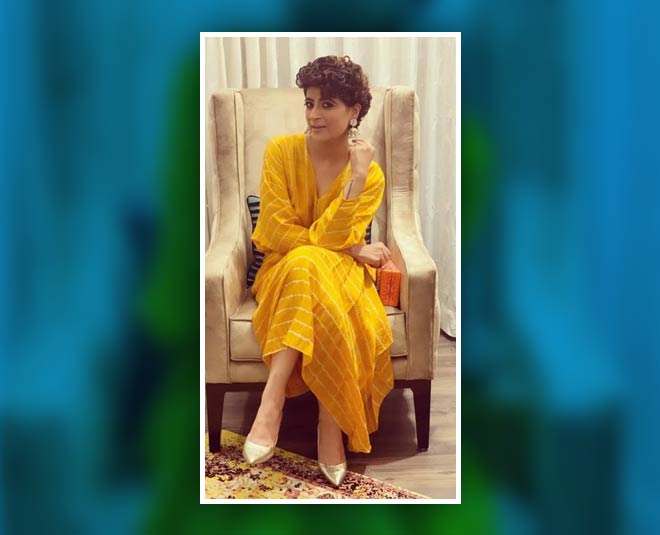 As per a report by Housing.com, Ayushmann rents a luxurious home in Andheri, Mumbai. This one is a 4000 sq ft home in Windsor Grande. Reportedly, the actor pays a whopping INR 5.25 Lac per month for rent.
As per a report by Housing.com, the house has 7 bedrooms that are spread all across the floor.
Don't Miss: Inside Malaika Arora's Vibrant And Cozy Mumbai Apartment
Ayushmann and Tahira also celebrated the birthday of their kids in this home. It was a lavish party with all their friends from the industry in attendance.
The Living Room
Tahira Kashyap gave us a glimpse of the living room recently with one of her posts on Instagram. She captioned it, "My favourite coffee joint is my home! And all so wonderfully done by my childhood friend @tnishabhatia she has put her heart and soul into every corner of the home and it exudes the love and warmth that she has as a person!❤️ and I love my@jaipurrugs rugs thanks guys @yogesh.jrc @rutvijain for tastefully doing them #home #nofilter #nest #gratitude."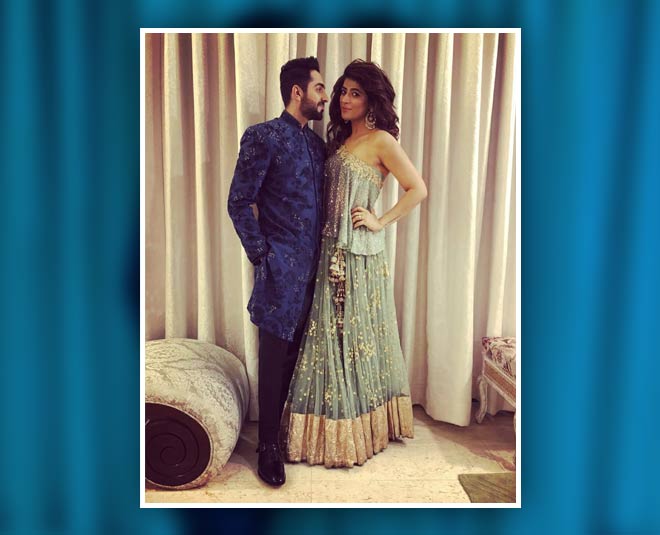 Home Decor
Subtle sofas, semi-sheer white curtains, and vintage decor pieces, that's how Tahira and Ayushmann's living room is done. We love the lamp that adds a royal vibe to space.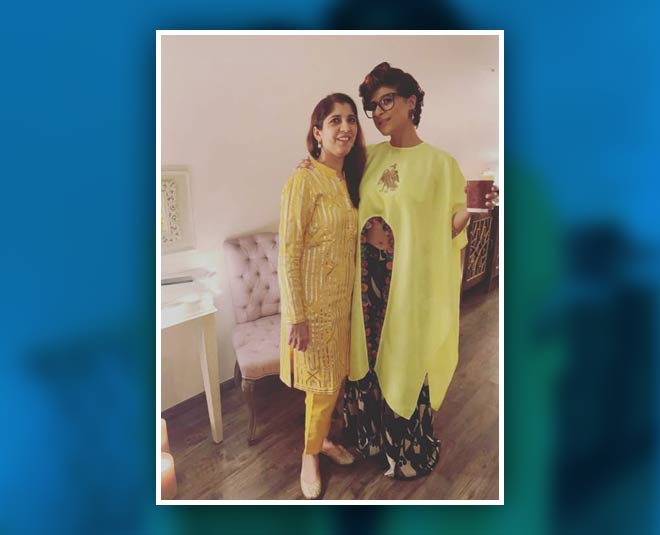 Now there is this corner of the house that has some beautiful black and white pictures. There is something about black and white pictures. Agree? We can see a sketch of Ayushmann on the wall, probably he got it from a fan.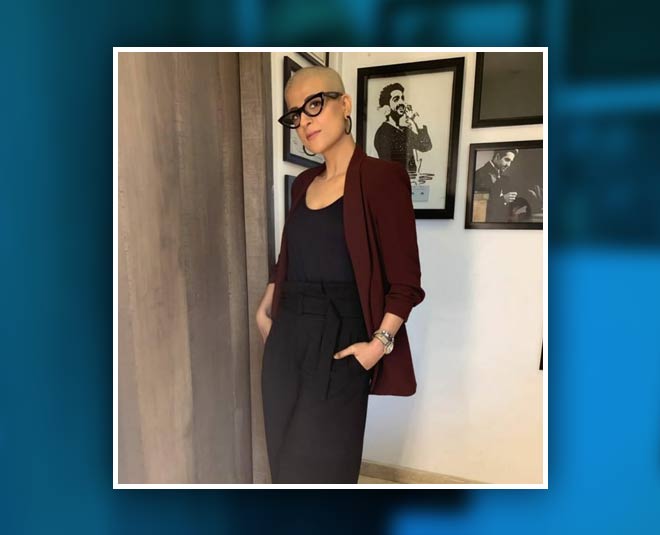 There are a lot of greens too in the house. Tahira posted this picture of herself from the balcony. We can see a lot of plants in the house.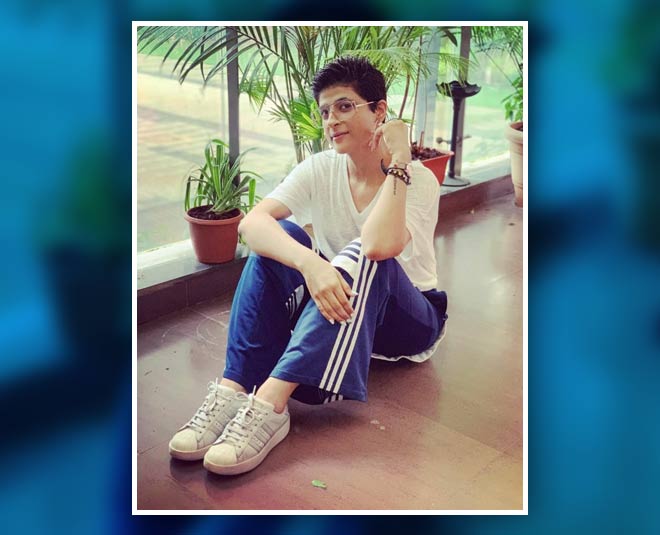 Now that's such a happy picture. The Khurranas hosted a Diwali party for their friends and this one speaks of the fun they all had. Do you see the modern chandelier and quirky art pieces on the wall? Also, don't miss the wood flooring.
The best part about the house I feel is that it is so spacious. One can experiment a lot with the decor when space is huge. Tahira and Ayushmann have made sure that their house is done beautifully and every corner speaks of something special.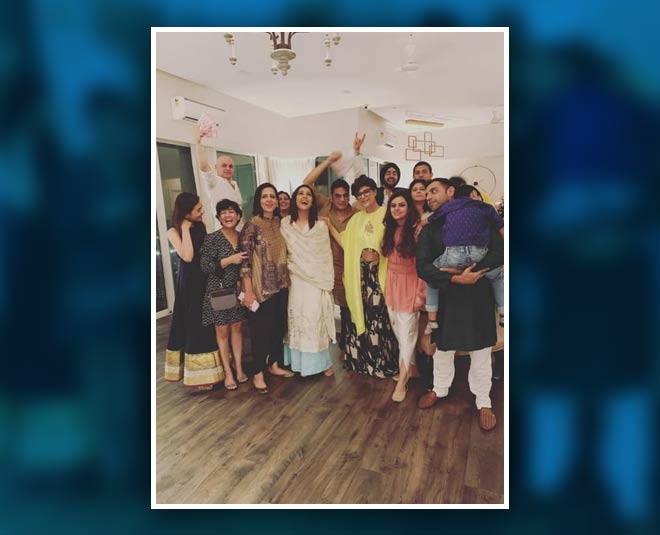 Don't Miss: See Pics: Inside Ratan Tata's Rs 150 Crore Stunning Seaside Bungalow
The house has some really quirky decor pieces. Looks like the Khurranas like to celebrate it all at their home. The family celebrated Tahira and Ayushmann's anniversary at their Mumbai home. Have a look here:
Tahira captioned the pictures, "Anniversary surprise with loved ones! Thank you so much @aakritiahuja @aparshakti_khurana @komal20to77 saumitra, Tanya, Piyush, Aditi, sahas, mom, dad and @ayushmannk who clearly was fascinated more by the balloons! Clearly taboo and charades came in second and third! Valuable tip to be taken by @aparshakti_khurana if your fingers get tired try the spectacles 😂😂🎈."
Tahira and Ayushmann's home is so beautiful and full of love! Agree? For more stories around celebrity homes, stay tuned to HerZindagi.