Aly Goni and Jasmin Bhasin were best friends before the former entered the Bigg Boss house as a wild card contestant. However, after being on the show for a few weeks together, the two confessed their feelings for each other on national television.
The two who earlier only claimed to be friends were seen discussing even their marriage inside the Bigg Boss house. It all was a treat for Jasmin Bhasin and Aly Goni fans who wished them to be together forever.
However, recently during the family week on the show when Jasmin Bhasin's father and mother entered the Bigg Boss house, we got to see their reaction on Aly and Jasmin's relationship.
Jasmin Bhasin's Parents Ask Her To Play Alone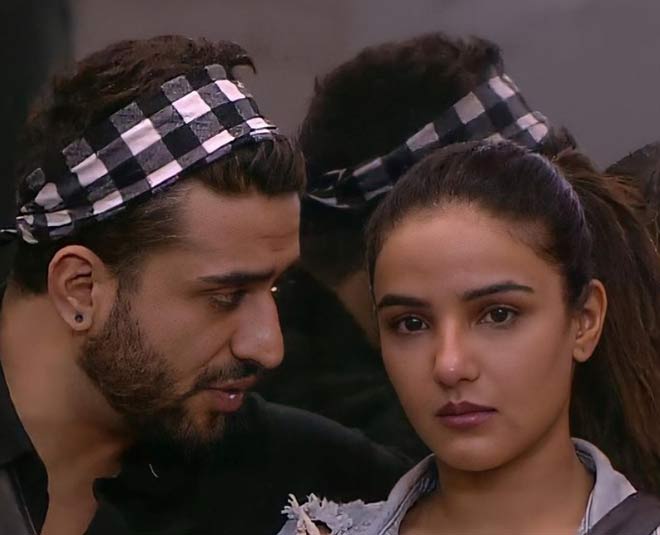 When Jasmin Bhasin's parents entered the Bigg Boss house, they didn't talk about Aly Goni at all. However, Jasmin Bhasin was seen explaining her friendship and attachment with Aly Goni. Jasmin Bhasin's mother was heard saying, 'Teri personality dabti hai'. Her father further asked her to play her own game without flowing into emotions and sentiments.
The episode left Aly Goni sad and hurt. Aly Goni was further seen telling Rahul Vaidya that he hopes that he gets evicted so that Jasmin Bhasin can play solo.
Aly Goni's Sister' Approval On His Relationship
Aly Goni connected with sister Ilham Goni over video call during the family week. She shared that she supports his relationship with Jasmin Bhasin.
Don't Miss: Nikki-Aly-Jasmin To Shehnaaz-Paras-Mahira, 5 Most Talked About Love Triangles In Bigg Boss
Jasmin Bhasin Evicted From Bigg Boss House?
View this post on Instagram
According to the latest reports, Jasmin Bhasin who was nominated along with Rubina Dilaik, Abhinav Shukla, and Aly Goni has been evicted from the Bigg Boss house. According to a report by Mr. Khabri, the eviction is still not confirmed. There are chances that Jasmin Bhasin will be sent to the secret room for a few days. We wonder if there would be a double eviction from the show this week.
Don't Miss: Jasmine Bhasin, Aly Goni Are An Inseparable Couple & These Bigg Boss 14 Moments, Their Instagram Pics Are Proof!
There are many other reports which also state that there may not be any secret room task and that Jasmin Bhasin will directly exit from the show.
In case that's true, we are sure that his best friend, Aly Goni won't be very happy with the decision.
Last week, host Salman Khan slammed Jasmin Bhasin for body-shaming Rakhi Sawant. The host was seen telling Jasmin Bhasin that he was shocked to see her. She was seen making fun of Rakhi Sawant's broken nose. When asked, Jasmin Bhasin said that she was constantly provoked but the host didn't buy it and said she was having a lot of fun.
It all started when during a task Jasmin Bhasin and Rakhi Sawant got into a war of words. Later, Jasmin Bhasin lost her cool and slammed the large bird head mask on Rakhi Sawant's head which hurt her nose. When Rakhi Sawant started crying and saying she would have to undergo surgery, Jasmin Bhasin didn't buy it and called it drama.
What's your take on Jasmin Bhasin getting evicted from the Bigg Boss house? Share your thoughts with us! For more such stories on Bigg Boss 14, stay tuned!