Bigg Boss is one television show which is not only known for its drama but romance too. The show has given us some beautiful love stories over the years. Though not all of them worked outside the show, many others took it seriously.
Let's be honest, these love stories do add spice to the show and there are seasons where it all goes to another level when we witness a love triangle inside the Bigg Boss house.
There have been a lot of Bigg Boss seasons where we saw interesting love triangles and this season too, it looks like we are soon going to witness something similar.
Nikki Tamboli - Aly Goni - Jasmin Bhasin
View this post on Instagram
In a recent promo released by the channel, Nikki Tamboli can be seen confessing her feelings for Aly Goni to Rakhi Sawant. In the video, Rakhi can be seen telling Nikki Tamboli that she had heard about the former's soft corner for Aly Goni despite knowing his relationship with Jasmin Bhasin. To this, Nikki Tamboli cleared that Aly and Jasmin are just best friends. Rakhi Sawant can be then seen telling Nikki that it looks like Aly Goni likes her and hearing this Nikki couldn't stop blushing.
Nikki Tamboli then tells Rakhi Sawant that she genuinely likes Aly Goni but will never go directly to him as she feels shy.
Let's also tell you that things have been going a bit serious between Jasmin Bhasin and Aly Goni ever since the latter re-entered the Bigg Boss house. We wonder if Aly Goni has any feelings for Nikki Tamboli. What do you think?
Shehnaaz Gill - Paras Chhabra - Mahira Sharma
In the last season of the show, there was a love triangle between Shehnaaz Gill, Paras Chhabra, and Mahira Sharma. Initially, Paras Chhabra and Shehnaaz Gill bonded well but Paras started to have feelings for co-contestant Mahira Sharma. He soon distanced herself from Shehnaaz Gill, who was repeatedly seen showing interest in him for the first few weeks. Things even turned ugly between the three and were only seen getting into spats throughout the show. Later, Shehnaaz Gill connected well with Sidharth Shukla. Their jodi became were one of the most popular jodis on Bigg Boss. The two are lovingly called SidNaaz by their fans and continue to make headlines whenever they are together.
Don't Miss: These 5 Celebrities Were Thrown Out Of The Bigg Boss House Due To Bad Behaviour
Karishma Tanna - Upen Patel - Sonali Raut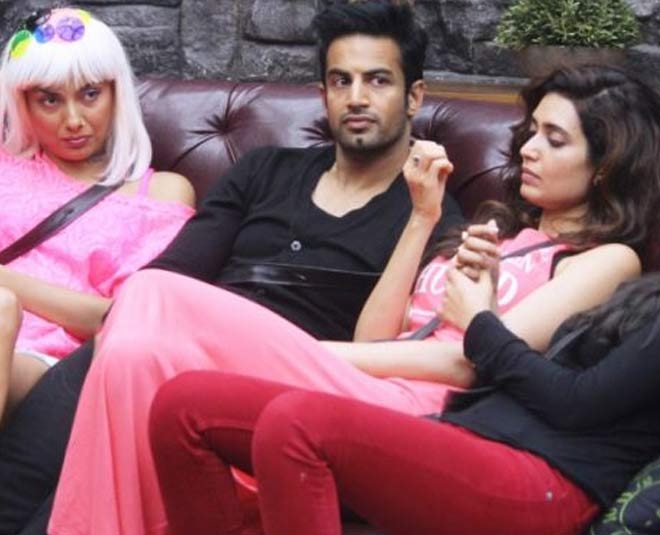 Actress Sonali Raut fell in love with Upen Patel inside the Bigg Boss house. The two were seen together for a short span inside the house. Later, Upen Patel connected well with Karishma Tanna. The two were madly in love on the show. After Bigg Boss, the two participated in a dance reality show where Upen Patel proposed to her. However, the two announced their breakup a few months later. Talking about breaking up with Upen Patel, Karishma Tanna in an interview said, "Sometimes there is no answer to what went wrong. Sometimes two wonderful people or good souls are not meant to be together. That's what happened to us. He is a wonderful soul. We connected very strongly, but things didn't move the way we wanted it to. It's not that I don't want to settle down or I am jumping from one relationship to another. We both wanted to settle down, but if we don't see our future together than it's better to part ways."
Don't Miss: Bigg Boss Couples Who Broke Up After Leaving The Show
Kushal Tandon - Gauahar Khan - Ajaz Khan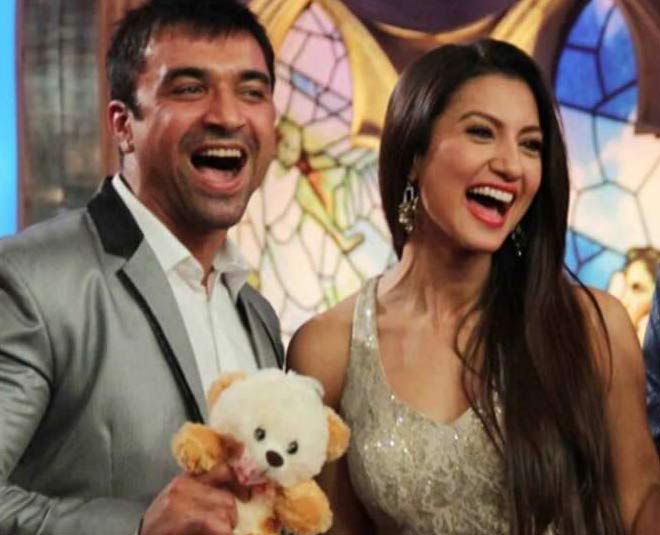 Both Ajaz Khan and Kushal Tandon were head over heels in love with Gauahar Khan while inside the Bigg Boss house. Ajaz Khan tried everything to woo Gauahar Khan on the show but failed. Kushal Tandon managed to impress Gauahar Khan by standing up for her honour every time. The two were strong together even after the show, however, a few months later, they called it quits. According to reports, the reason behind their breakup was religion.
Payal Rohatgi - Rahul Mahajan - Monica Bedi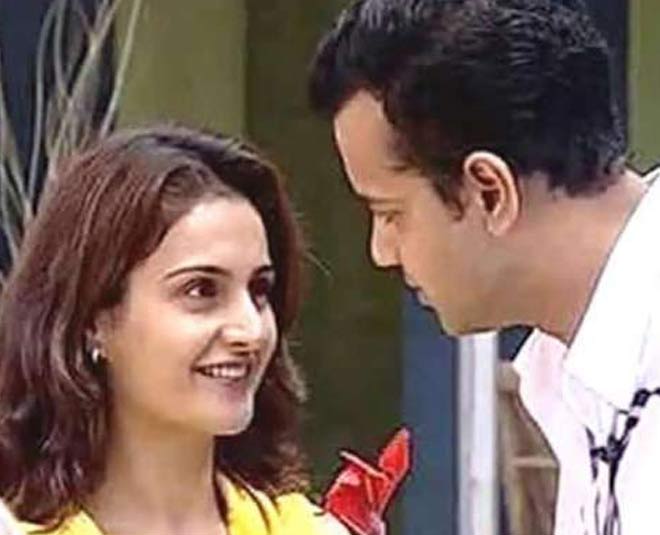 Reportedly, Rahul Mahajan and Payal Rohatgi were dating each other before entering the Bigg Boss house. The two gave Bigg Boss viewers a lot of romantic moments. However, Rahul Mahajan was seen paying a lot of attention to co-contestant Monica Bedi on the show. This didn't go down well with girlfriend Payal Rohatgi and they broke up. Rahul Mahajan recently got married to a Russian girl named Natalya Ilina Mahajan.
Do you think Nikki Tamboli's liking for Aly Goni will make us witness a love triangle this season? Share your thoughts with us! For more stories on Bigg Boss, stay tuned!