Vada pav is a popular street snack that many people enjoy. It is not just the lifeline of Mumbai, but it is also popular throughout Maharashtra and other nearby places. It's considered one of the best breakfast and snack choices that's both delicious and simple to make.
In a vada pav, a deep fried potato dumpling is sandwiched within a bread bun that has been split practically in half down the middle. It's usually served with a green chilli pepper and one or more chutneys. If you are missing the taste of this delicious street food, don't worry because we are here. Here, we will show you how to prepare the delicious Vada Pav perfectly at home from beginning till end.
How To Prepare Vada Mixture?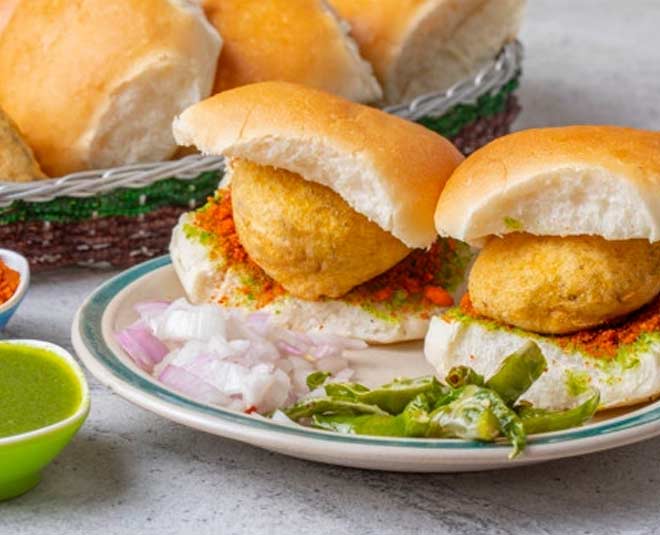 Ingredients:
2 tsp Oil
1/2 tsp Mustard
pinch of Hing
Curry Leaves
1inch ginger
2 clove garlic
1 chilli
2 tbsp coriander
1/4 tsp turmeric
2 potatoes
1/2 tsp salt
1 tbsp lemon juice
Method:
1. Firstly, in a large kadai, heat 2 tsp oil and splutter ½ tsp mustard, a pinch of hing and few curry leaves. After a while, add 1-inch ginger, 2 clove garlic, 1 chilli, 2 tbsp coriander and saute well.
2. After a while, add ¼ tsp turmeric and saute for 30 seconds.
3. Then, add 2 boiled and mashed potatoes and ½ tsp salt and mix well making sure all the spices are combined well with the potato.
4. Then turn off the flame and add 1 tbsp lemon juice to the mixture. Mix well and your mixture is ready. Keep it aside.
Don't miss: Learn Momos The Afghani Way
How To Prepare Besan Batter?
Ingredients:
3/4 cup besan
1 tbsp rice flour
1/4 tsp turmeric
1/4 tsp chilli powder
a pinch of hing
1/4 tsp salt
1/4 tsp baking soda
Method:
1. Take 3/4 cup besan, 1 tbsp rice flour, 1/4 tsp turmeric, 1/4 tsp chilli powder, a pinch of hing, 1/4 tsp salt and 1/4 tsp baking soda.
2. Then add ½ cup water or as required and prepare smooth lump free batter.
How To Make Vada?
1. Now make the ball shape from the aloo mixture. Then slightly flatten the balls if you prefer your vada that way.
2. Dip these balls in prepared batter and coat it well.
3. Then deep fry these balls in hot oil. Stir occasionally.
4. Fry till the vada turns golden and crisp.
5. Once done, take out the vada from the kadhai and drain it on kitchen paper to absorb excess oil. keep aside.
Don't miss: How To Make Perfect Steamed Vegetable Momos At Home, Tips And Tricks
How To Prepare Vada Pav Chilli?
1. In the same pan of vada, fry the green chilli, by turning off the flame. Be careful as the oil may splutter.
2. Stir occasionally, till the blisters appear on chilli.
3. When the chillies look ready, drain the fried chilli on kitchen paper to absorb excess oil. keep aside.
How To Make Vada Pav Chura?
1. Take the leftover besan batter, and add 2 tbsp of water to it to make watery besan batter.
2. Pour the watery besan batter in hot oil.
3. Fry it on medium flame till the chura turns golden and crisp.
4. Drain the chura on kitchen paper and keep aside.
How To Assemble Vada Pav?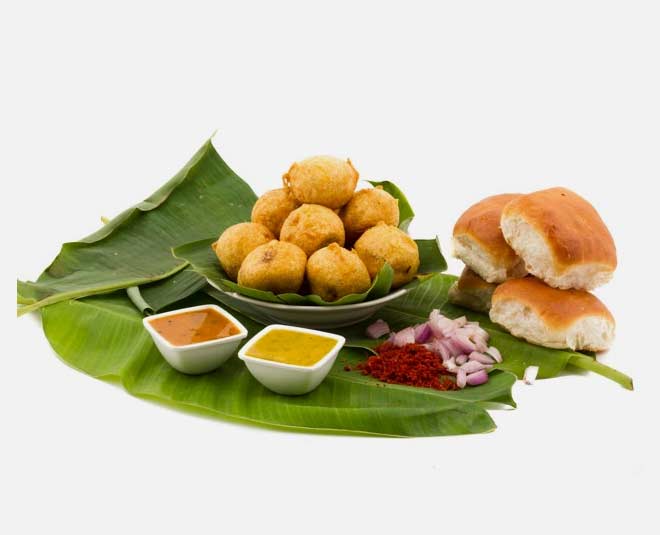 1. Take a pav and slit it halfway. Make sure to not cut it fully.
2. Now, spread 1 tsp green chutney, ½ tsp tamarind chutney and ½ tsp dry garlic chutney on one inside side of the pav.
3. Place the prepared vada in the center of the pav.
4. Then stuff some prepared chura and place a fried chilli on top of vada.
5. Finally, press the vada pav and serve the tasty treat immediately.
Tips:
Before preparing mixture, ensure that the boiled and mashed potatoes are moisture free.
To remove the moisture from potatoes, you can fry them in pan for 2 to 3 minutes.
To keep the vada flat, make sure to shape it like that before deep frying.
To get crispier vada, add rice flour or corn flour.
This guide will help you make the most delicious Vada Pav at home.
For more recipes and tips, stay tuned to HerZindagi!