Momos have been an evergreen choice for everybody in today's time and we can't seem to find a reason to justify why!
Loving momos has been a daily job and surely many of us wish to make them at home. Here's a simple guide on how to make afghani momos at home with simple steps!
How To Make Steamed Momos Dough?
You Will Need -
Refined Flour Or Maida
Water
Oil
Salt
Directions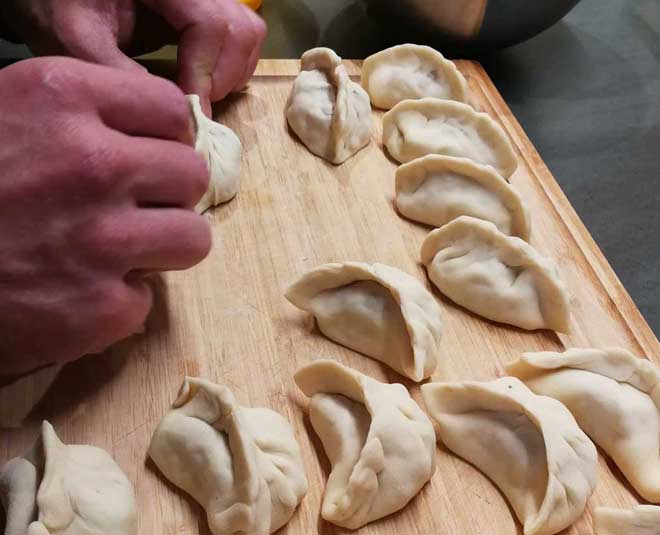 Begin with sifting the refined flour and salt together.
Transfer to a bowl and add some oil to it.
Mix well till the oil blends well.
Keep adding little water to the bowl to make the dough.
Make sure you knead the dough for a long time. This will give you a soft dough that will help you prepare softer momos.
Cover the dough with a damp cloth.
Let the momos dough rest for about 30 minutes.
How To Make Steamed Momos Filling?
For the vegetable filling of your steamed momos, you can pick any veggies of your choice. Some regular options include -
Carrot
Capsicum
Onion
Ginger
Garlic
Green Chillies
Begin with finely chopping all the vegetables.
In a pan, add some oil.
Add all the vegetables and saute on medium flame.
Make sure you don't saute the veggies for too long or the vegetables will lose their crunch.
Switch off the heat.
Season the vegetables with salt and black pepper powder.
Let the filling cool.
For Shaping the Momos, take some water in a small bowl to help seal the momos.
Take a momo wrapper and add about 2-3tbsp of momo filling and seal it making small folds. Make all momos in a similar manner.
Steam the momos for about 2-3 minutes (we don't have to steam them till they are cooked, we want them to be cooked a bit so that they firm up and are cooked a little bit to make the marination process smoother).
Steam all the momos in a similar manner.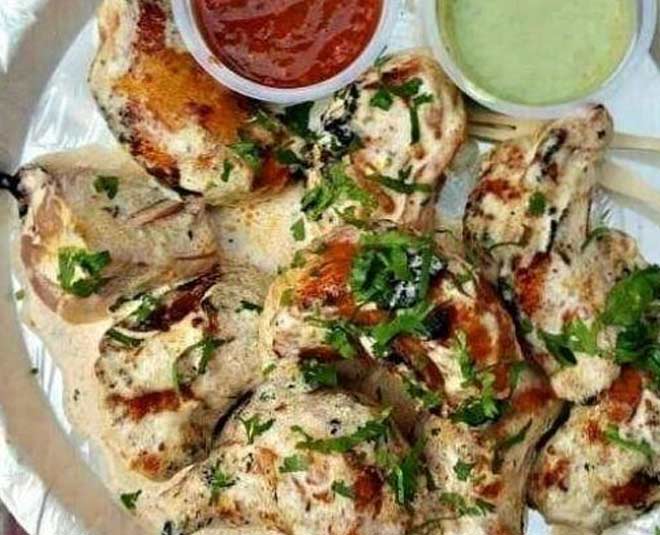 Things You Need For AfghanI Marination
400gm Hung Curd
200gm Fresh Cream
2 tbsp Ginger (Finely Chopped)
2tbsp Garlic (Finely Chopped)
30gm Fresh Coriander (Finely Chopped)
1 tsp Black Pepper Powder
1tsp Garam Masala
½ tsp Amchur Powder
½ tsp Red Chilli powder
1 tsp Chaat Masala
1 tsp Lemon Juice
1 tbsp Salt( Adjust to Taste)
2 tbsp Kasoori Methi
1 Medium Size Coal
2 tsp Ghee
For Afghani Marinade, in a bowl add in hung curd, fresh cream, ginger, garlic, coriander, black pepper powder, garam masala, amchur powder, red chilli powder, chaat masala, lemon juice, salt and kasoori methi and give it a mix till everything is well combined.
You can also add diced onion, tomato and capsicum at this stage(optional).
Take the coal and burn it in the flame so that it is alive and place it in a bowl.
Add in ghee to it so that the coal smokes and place this bowl in the marinade and keep it covered for 8-10 mins.
This gives a nice and smoky flavour to the marinade.
After 8-10 mins remove the coal bowl from the marinade.
Add the half steamed momos in the afghani marinade and let it marinate for about 30 mins.
Once Marinated, place the momos in a skewer and barbecue on live coal till it is charred a bit or black spots start to appear.
Barbeque all the momos similarly.
Momos can also be cooked on a tawa if barbeque is not available.
Read More- Enjoy The Winter Season With These Delicious Halwa Recipes
Things You Need For Afghani Gravy
50gm butter (Melted)
200gm Fresh Cream
½ cup Afghani Marinade
½ tsp Salt
½ tsp Chaat Masala
For Afghani Gravy, add in butter, fresh cream, afghani marinade, salt, and chaat masala and mix till well combined.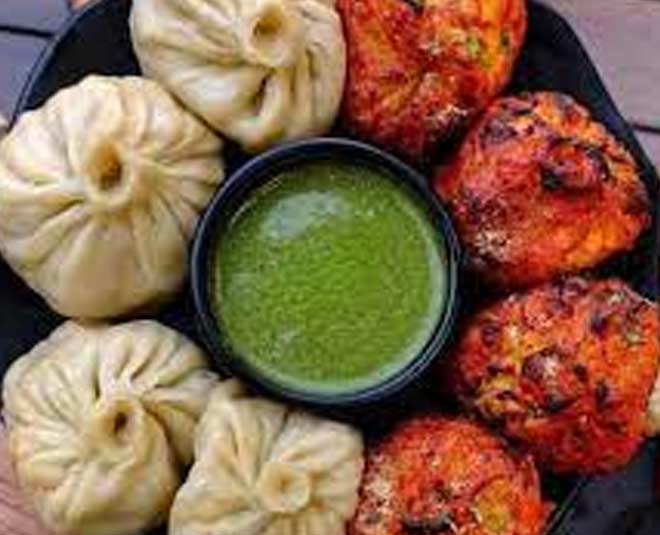 Coat the barbequed momos in the afghani gravy and serve hot with the Chilli Garlic Sauce.
Mistakes To Avoid
Firstly, knead the dough well, else momos will be chewy.
Also, add grated paneer to the stuffing to enhance the flavour.
Additionally, if you have a tandoor/oven then bake it with more tandoori flavour.
Finally, tandoori momos recipes taste great when prepared slightly spicy and served with momos sauce.
Try them and let us know on our official Instagram account. Stay tuned to HerZindagi for more!
Did you like this article ?