3 Non- Alcoholic Cucumber Drink Recipes To Get You Through The Summer
Cucumber drinks are wonderful for summers as they are refreshing, tasty, and loaded with health benefits.
Cucumber is low in calories and abundant in water, making it ideal for hydration, detoxifying, and overall refreshment. Cucumbers can be used to make delightful drinks to refresh you. There are various ways in which you can make cucumber drinks, with each of them having a unique and special taste.
To make your summers refreshing and help you beat the heat, here are 3 cucumber drinks recipes that you'll:
1. Cucumber Juice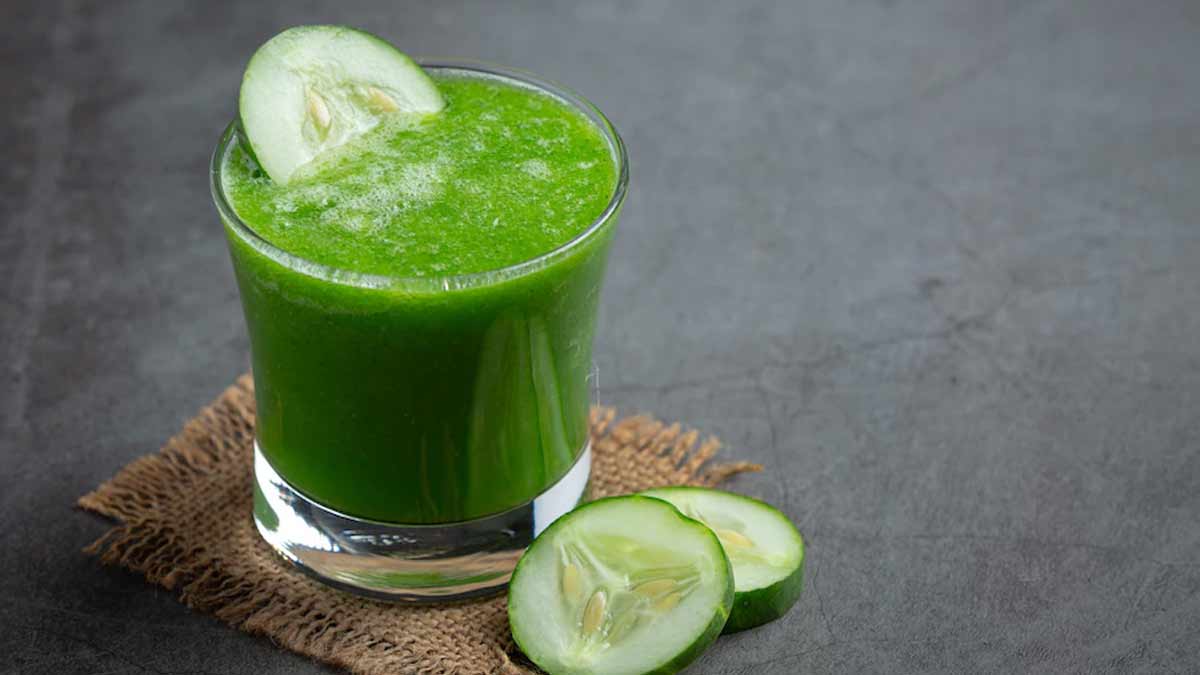 Cucumber juice is one of the most basic and tasty drinks. It has many health benefits as it is loaded with nutrition and minerals. Cucumber, mint leaves, lime juice, and water are all you need to make this refreshing drink. This delicious juice can be had with breakfast or at any time during the day to satisfy your thirst and get you hydrated.
Take a look at the recipe:
Ingredients Required
4 peeled and chopped cucumber
2 tbsp Mint
1 tbsp Lime Juice
2 cup Water
How To Make Cucumber Juice?
To begin, thoroughly wash and dry all of your cucumbers. Then, peel the cucumbers and chop them into small to medium pieces.
Then, in the blender jar, add the cucumber, mint leaves, water, and lime or lemon juice. Blend all of the ingredients on high until they turn completely smooth.
After that, take the jar out of the blender and drain the cucumber juice through a fine mesh strainer.
Pour the juice in a glass and your tasty and healthy cucumber juice is ready to taste.
Don't miss: This Pineapple Cucumber Water Recipe Is Good For Weight Loss, Digestion, Thyroid
2. Matcha Cucumber Lemonade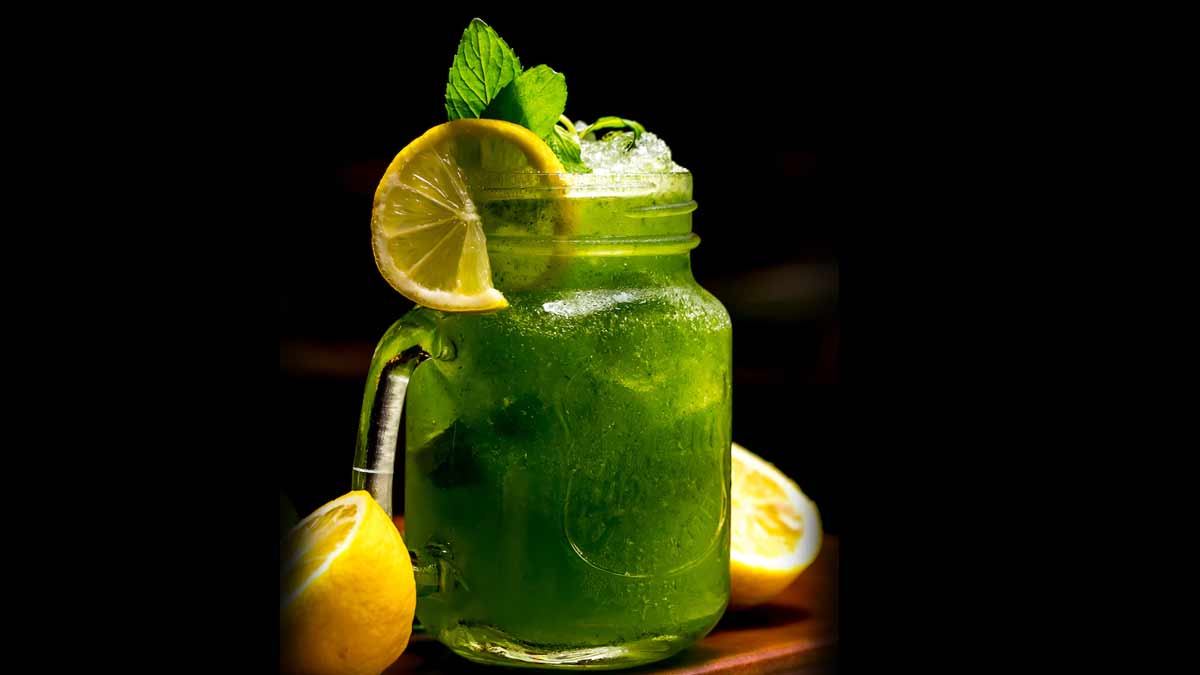 Made with the goodness of cucumber, nutrient-packed lemons, and addition of Matcha, the Matcha Cucumber Lemonade is a very healthy refreshing drink perfect to beat the heat. Here's how to make Matcha Cucumber Lemonade:
Ingredients:
2 chopped cucumber
2 cups chilled water
1 cup crushed ice
4 tbsp orange blossom honey
2 fresh lemon juice
2 tsp matcha powder
How To Make Matcha Cucumber Lemonade?
Puree the cucumbers in a blender until slightly chunky.
Combine the water, lemon juice, orange blossom honey, and matcha powder in a large pitcher.
Blend the cucumber puree with the fresh lemon mixture until completely smooth.
Serve chilled with ice.
Don't miss: Avoid These Popular Drinks During Heat Wave That May Cause Health Issues
3. Cucumber & Mint Mocktail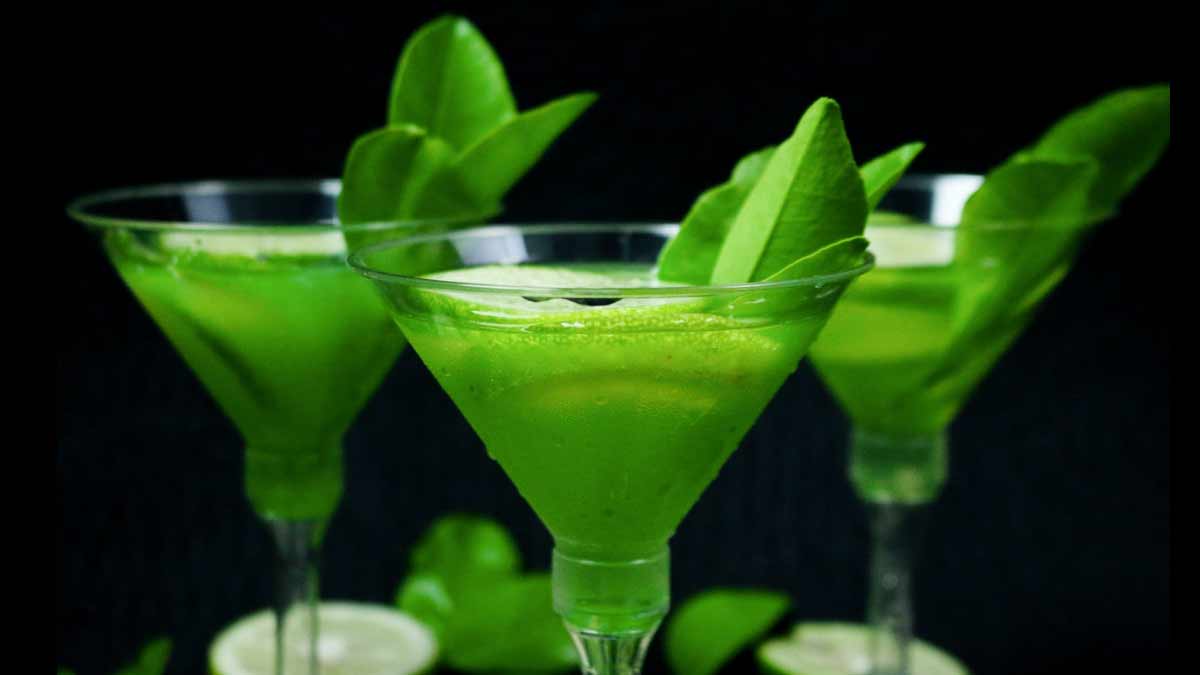 Cucumber & Mint Mocktail is a flavourful way of staying hydrated in the hot summer months. It's a perfect drink to have on a hot day, serve to guests or have at parties. Take a look at it's easy recipe:
Ingredients:
50 gr sliced cucumber
5 mint leaves
1 tsp powdered sugar
1 tbsp fresh lemon juice
200ml soda water
How To Make Cucumber & Mint Mocktail?
In a blender, combine the cucumber, mint, lemon juice, and powdered sugar.
Then, half-fill a glass with ice cubes. Pour the cucumber mixture over top.
Use a cocktail mixer or a straw to stir the soda water into the glass.
Enjoy the delightful and refreshing drink!
Benefits Of Cucumber
Cucumber can be eaten in a variety of ways during the summer. It is one of the most refreshing and healthy veggies loaded with fiber and water content, making them great summer partners. Cucumbers have several benefits that include,
It Increases Energy
Gives Beautiful Skin
Boosts Immunity
Promotes Weight Loss
Keeps The Body Hydrated
I hope you will try making these delicious drinks at home and enjoy them. Share your thoughts with us by commenting on our Facebook page.
Recommended Video
For more such stories, stay tuned to HerZindagi!