With Coronavirus taking the world by the storm, people are under complete lockdown, with workplaces giving us Work From Home. We are not stepping out, and are actually getting bored. So why not utilise this time and do something for ourselves?! Finish your work quickly and pamper yourself. Do something that you craved while going to office every day. So here are some ways in which you can treat your senses to something comforting and nice.
Set Up Your Home Spa
Set the mood with relaxing music. It could be ambient, classical, romantic or Tibetan. Pampering yourself shouldn't require work, but if you truly want to feel relaxed, you should make a point to completely clear your "spa" of clutter and grime. Cleaning out your drawers or your closet –It will make you feel lighter and more relaxed instantly.
Image courtesy: pixabay.com
Make a batch of fruit-infused detox water and make a point to finish it over the course of your day. Pick up a gallon of alkaline water from the store along with lemons, cucumbers, and watermelon, and keep a pitcher in your refrigerator.
Soak In A Luxurious Bath
Start your pampering process by relaxing in a hot bath. Give yourself a good scrub, follow up with a long massage, using either a moisturising oil or an essential oil blend. Stock up on some cool bath bombs, light a few candles here and there, sprinkle some rose petals like you see in movies, keep some fresh towels ready and put on some nice relaxing music.
Give Yourself A Facial
We all put make-up everyday for work, go out on the field in all that dust and pollution, forget to put on the sunscreen (yes we all know we do that), and all these things spoil our skin to the fullest. Get regular facials or clean ups done. You won;t just feel clean, but also feel rejuvinated after the slight massage that the beauticians give.
DIY Beauty Products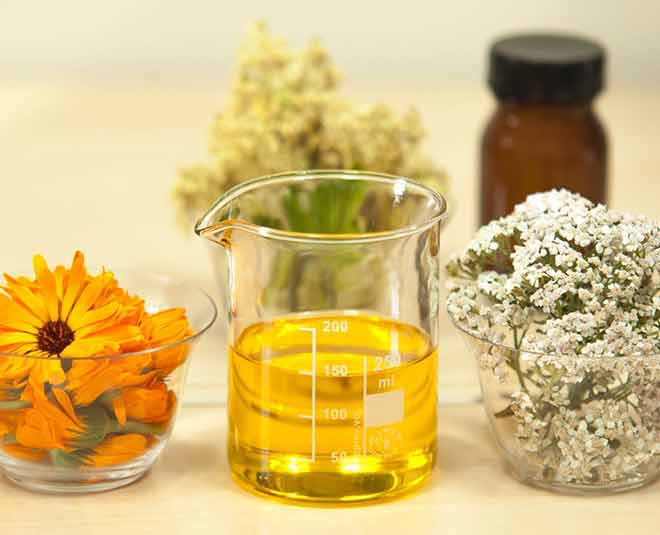 Image courtesy: pixabay.com
There are so many amazing DIY projects for beauty products! You can make yourself a fragrant body scrub or a scented bath bomb, a lip balm or a hair mask using hundreds of recipes available on the internet. This is not just to keep you busy, but it is also very relaxing. Sometimes we may just hit on the right recipe and save money by making that body lotion ourself.
Treat your Hair
Why ignore your hair when you have paid all attention to the face and body? Treat yourself to a leave-in hair treatment. It can be something as simple as one-ingredient hair mask.
Read More: These Home-Made Hair Masks Will Solve All Your Hair Problems
Massage Therapy
Get a massage done. With so many apps and deals available in the market, you can easily fix a day and treat yourself to a massage at home by calling in an expert. Or you could even ask your partner to pamper you a little perhaps? Massages are very good for the body as it helps in blood circulation and also works on those tensed muscles thanks to our hectic lives.
Party At Home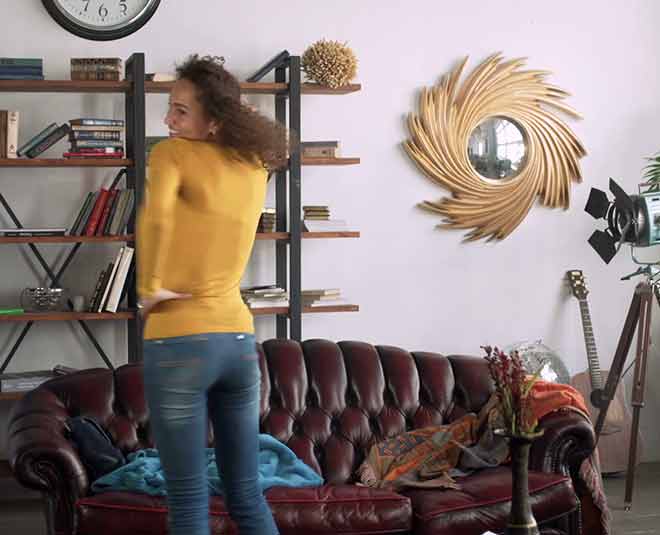 Throw a 'me party for yourself at home. Make your favourite cocktail, turn up your favourite song, and dance around the house. You could even wear that favourite dress of yours or just your PJs will be fine. If nothing else, this is like your me time. Bank on this space for yourself.
Did you like this article ?