Most often, we have heard elders telling expecting mothers to eat for two people. The myth has been burst by many experts. While putting on weight is normal and necessary during pregnancy, it is also crucial to avoid unhealthy weight gain.
Mothers-to-be should eat nutritious meals that help in the baby's growth and development. That's about it. We connected with Dr Asha Hiremath, Consultant-Obstetrician, Gynaecologist & Laparoscopic Surgeon, Motherhood Hospitals, Indiranagar, Bangalore, to understand how expecting women can avoid unhealthy weight gain.
Healthy Weight During Pregnancy
Image Courtesy: Instagram/aliaabhatt
"Staying healthy during pregnancy is vital for both mother and baby. Pregnancy is a time when you are supposed to take care of yourself, your baby and their needs. This is what we encourage the most," said Dr Hiremath.
If a woman does not gain enough weight, there may be health problems for the mother and foetus. At the same time, if a woman puts on excessive weight, it can also be concerning for the mother-to-be and the baby.
Thus, when pregnant, a lady who was of average weight before becoming conceiving should put on 11kg to 15kg. If you were underweight before pregnancy, you should be putting on at least 12.5kg to 18 kg. If you were overweight or obese before conceiving, you should be putting on from 6.8kg to 11kg only.
How Women Can Gain Unhealthy Weight During Pregnancy?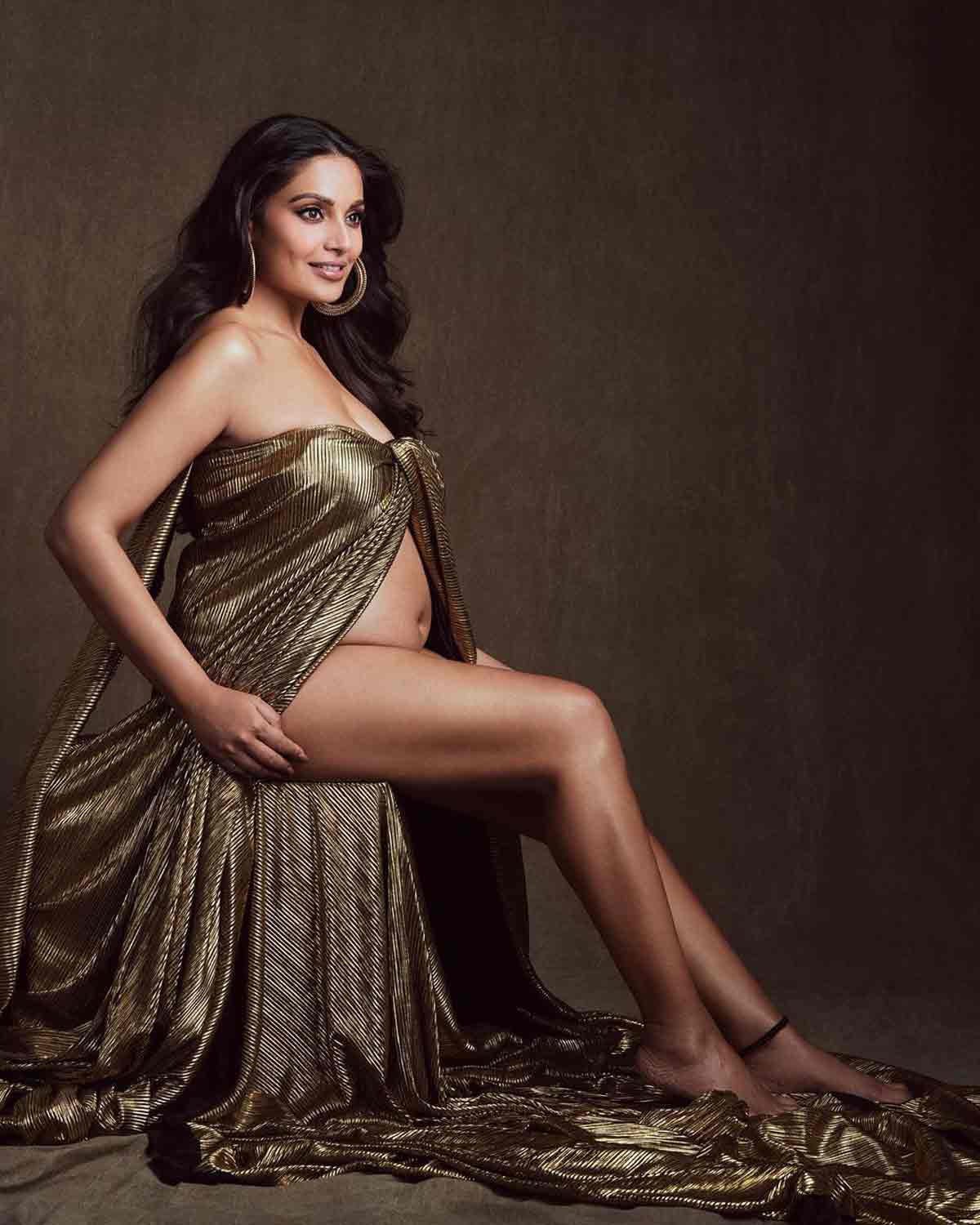 Image Courtesy: Instagram/bipashabasu
A woman can gain unhealthy weight if she consumes food and beverages only based on her cravings, a common occurrence during pregnancy. Dr Hiremath suggests eating healthy food items and staying active throughout the pregnancy. "A pregnant woman can make changes in her diet and avoid unhealthy weight gain," she added.
There are several things a woman can do to stay healthy when pregnant, including
Consuming naturally sweetened food items and beverages instead of those containing processed sugar.
Foods and beverages that have corn syrup or sugar as one of the ingredients should be avoided.
The calories in many sweetened beverages are high. Therefore, one must avoid drinks with a lot of sugar.
Avoid munching on junk food like cookies, cake, chips, candy and ice cream. You must try to avoid buying and storing them at home
Stay clear from fat-containing items like cooking oils, margarine, butter, gravy, sauces, mayonnaise, standard salad dressings, lard, sour cream and cream cheese among others. Instead, consume low-calorie food items.
Exercises During Pregnancy
View this post on Instagram
Many women feel more worn out than usual, and the extra weight they are carrying may give them back pain. However, with the dietary changes, there is a need to be equally active too because sitting around can only worsen the situation unless you have been advised by the doctor to take plenty of rest.
On most days of the week, if not all, expecting women should engage in at least 30 minutes of moderate-intensity exercise. For beginners, walking is essential and easy to do exercise. "It offers mild aerobic conditioning while putting a little strain on your joints," said the expert.
Swimming, low-impact aerobics and stationary cycling are among other options that offer additional benefits to the mother as well as the baby.
Don't Miss: Dear Men, Here Are 10 Reasons Why Women Want & Have Sex
Exercise during pregnancy can help,
Reduce backaches, bloating, swelling and constipation
Boost energy and disposition
Limit weight gain.
Elevate stamina, strength and muscle tone
All these lifestyle changes can be made only after consulting your gynaecologist. Every woman has a different journey during pregnancy and there can be different kinds of complications attached to it. Therefore, nothing must be done based on internet research. Your doctor knows the best for you and your baby.
Did you like this article ?