According to ancient Ayurveda, the key to good vibrant health is a healthy gut. Ayurveda has always focussed on a good lifestyle, diet, physical activities, and natural herbal supplements that would help prevent different ailments and it has always justified the significance of having a healthy gut to lead a longer, fit and beautiful life. It is extremely important to have a nutritious gut that contains healthy bacteria and immune cells that ward off infectious bacteria, viruses, and fungi.
Dr.Smita Naram, Co-Founder, Ayushakti told HerZindagi that "intake of probiotics may help in producing bacterias but may not completely help in maintaining the gut, it can only be done by building a robust digestive system through various changes in one's lifestyle. An imbalance in the gut can be caused due to digestive discomfort, constant fatigue, food intolerances, and mood swings. Regular habits like consumption of heavy and unhealthy junk food, spicy food, and stress create indigestion, therefore, having an adverse effect on one's body.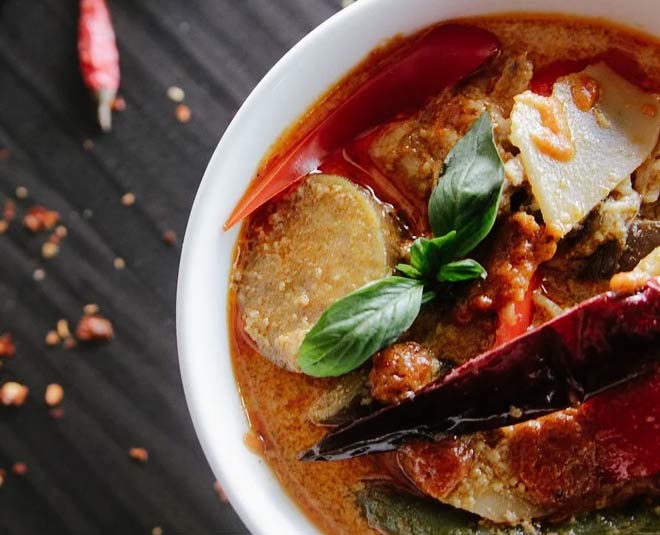 Image courtesy: pixabay
"The half-digested food molecules start decaying and create toxic substances leading to symptoms like colic, acid reflux, gas, bloating, constipation, diarrhea and heartburn. These unattended symptoms finally create weight changes, sleep disturbances or constant fatigue, skin allergies, pre-diabetic, food intolerance or autoimmune conditions, and severe other ailments.
"Poor gut health harms one's gut bacteria which can lead to various ailments hence Ayurveda suggests five proven tools to restore one's gut health – Diet, Lifestyle, Home remedy, Herbal formulas, and Detox," she added.
Here are some tips and regime suggested by her for a healthy gut.
For A Healthy Diet
Image courtesy: pixabay
Include: Fresh vegetables like squashes and pumpkins, sweet fruits, grains, nuts, healthy fats like ghee and oil in one's daily food items.
Avoid: Sour, spicy, and fermented food items completely.
Lifestyle Changes
Image courtesy: pixabay
Include: Any physical activities like Yoga, exercise, and running, to ensure 8 hours of sound sleep and being optimistic in life.
Avoid: Smoking, alcohol consumption, stress, and unhealthy eating habits.
Ayurvedic Home Remedy
Ingredients
1 Tsp of Fennel
1 Tsp of Coriander Powder
1 Tsp Cumin Powder
1/4 Tsp Carom Seed Powder
1/2 Tsp Ginger Powder
Method
Mix all ingredients with half a glass of water for half an hour and consume after one's meals.
Repeat it 2-3 times a day.
Natural Herbal Formulations
These formulation should be taken under the expert's guidance as it would help for deeper healing and faster solutions. Home remedies, diets can help pacify the symptoms but herbal supplements will help remove the disease from its root cause.
Don't Miss: Loose Weight Quickly With These Ayurveda Tips
Detox Plan
Step 1: Detoxification by giving potent, specific herbs and diet plans.
Step2: Elimination of toxins from all bodily channels by special purgation therapies.
Step 3: Panchakarma that repairs the system and channels by using medicated oils, special herbs for repairing the damaged cells and tissue, removing the blocks from channels.
These 5 ancient proven tools of Ayurveda will help maintain a good gut health. With a nutritious gut one can look forward to a life free of rectal symptoms like hemorrhoids and abdominal symptoms such as gas, bloating, and abdominal pain.
Don't Miss: 5 Ayurvedic Ways To Boost Your Memory, Improve Concentration
Apart from these following steps, Dr Smita says that you can also consume few Ayurvedic herbs in your diet for boosting one's digestive system like
Image courtesy: pixabay
Cumin
Fenugreek
Ginger
Cardamom
Turmeric
Ginger
Clove
Black Pepper
These simple Ayurvedic solutions will definitely help one maintain a healthy, nutritious, and a fit gut for a long and vibrant life ahead.
Stay tuned to HerZindagi for more such home remedies for a healthier and glowing you.