Renowned Bengali actress and newly elected Trinamool Congress MP Nusrat Jahan recently got married to her boyfriend and Kolkata based businessman Nikhil Jain. Nusrat has recently become the talk of the town. Nusrat's newly-wed look - clad in saree, vermillion on her forehead parting, bindi, chuda (traditional bangles worn by newly-wed) and mehndi- during her oath-taking as a lawmaker in parliament made her all the more famous. Not just her dressing sense, Nusrat is known for her beauty and fitness. In today's time, every woman wants to look as beautiful as this 29-year-old actor-turned-politician. And just like most of you, many others are curious to know about her fitness regime and the secret behind her beauty. So without any further delay, we will share with you her fitness secret.
Strong Metabolism
Nusrat Jahan does not like workout and usually manages to find out ways to not exercise. To keep herself fit, Nusrat does cardio and stay away from machines as well as avoid hitting the gym. Her metabolism is strong and that is the reason why she does not have to sweat a lot doing rigorous exercises to get that lean, curvy figure.
Cardio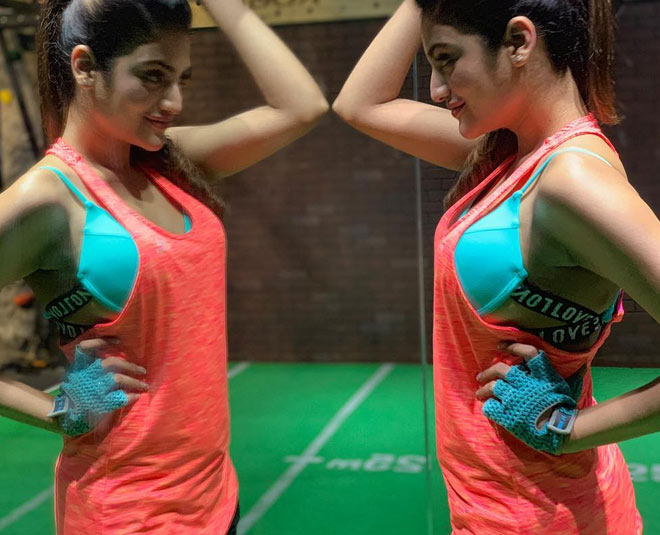 Nusrat's favourite exercise is running and she prefers doing cardio instead of weight training. She goes near Rabindra Sarovar Lake, in south Kolkata, every morning to exercise in pollution free and clean environment.
Must Read Nusrat Jahan Has Befitting Reply To Those Raising Fingers At Her For Sporting Sindoor & Mangalsutra
Yoga
Yoga is the solution to all your problems. Yoga makes you fit and gives you flawless skin as well as help you look younger than your actual age. Nusrat too performs yoga to keep herself fit. The secret of her beautiful skin and fit body is yoga. Nusrat likes to perform different yoga poses and her Instagram page is proof of this. She has posted several videos of her doing yoga on her Instagram page.
Recently, Nusrat had her wedding reception in Kolkata and she looked stunning in a maroon coloured lehenga. Did you miss her look? Don't worry; watch this video to see some of the pictures from her reception.
Nusrat Loves To Dance
Dance is also one of the secrets behind Nusrat Jahan's fitness. She keeps herself fit by dancing. At the same time to keep her body toned, she maintains a good diet and goes for jogging. She does yoga every day for half an hour. Nusrat considers Shilpa Shetty to be one of the fittest actresses in the industry as she feels she maintains a healthy lifestyle and there is no fat in her body.
Nusrat Jahan's Diet Secret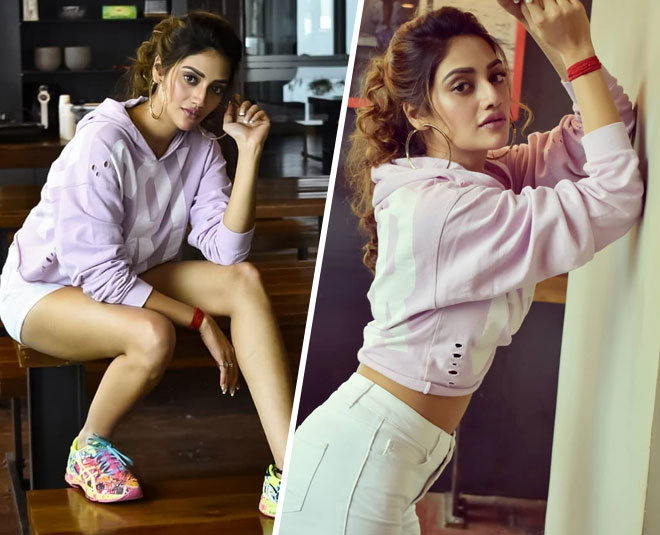 Like most of us, Nusrat too loves to eat and is someway foodie but she never overeats. She starts her day with a cup of green tea. For breakfast, Nusrat likes to eat different dishes every day. She likes to eat berries which are anti-oxidants. Whenever she feels hungry during the day, she prefers eating seasonal fruits.
For lunch, Nusrat eats curd and rice, fish and vegetables cooked in olive oil.
For dinner, Nusrat eats boil chicken and drinks a bowl of soup.