Fruits are an essential part of our diet and eating them on a regular basis is a healthy habit. However, more than eating fruits, the thing that matters is how we eat them. The right way to eat fruits has always been a question.
Celebrity Nutritionist Rujuta Diwekar says in a video that "We feel cool, virtuous, and healthy when we eat a plate or bowl full of fruits. But, that's not how it works."
View this post on Instagram
She told us the right way to consume fruits. Read on to know the basic rules of eating fruits shared by her.
Eat Them Solo, Don't Mix Them Up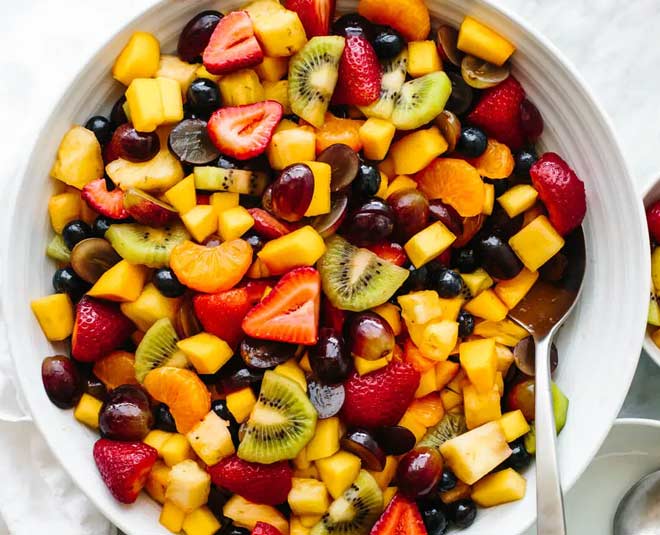 We all love the idea of fruit salads and let's be honest, it is actually very delicious as well as the colourful plate looks visually appealing. However, Rujuta Diwekar advises against the practice as she tells us to eat one fruit at a time and not mix all of them up.
For example, if you are having an apple, then just consume it and not mix it with bananas and oranges. If we mix up the fruits, then we don't reap all of the benefits and consuming them solo allows us to absorb all the nutrients. Not only other fruits, but a fruit shouldn't be mixed with any other food items such as milk.
First Meal, Mid Meal, Post Workout
You can reap all of the benefits of the fruits only by consuming them at the right time. The second rule of eating fruits suggests just the same. Rujuta Diwekar tells us that there is a right time to eat fruits and you shouldn't just take one out of the basket and eat whenever you feel like it.
According to Ayurveda, it is best to have fruits on an empty stomach, therefore you should have fruits as the first meal of the day. Apart from the first meal, Rujuta also advises us to have fruits as a mid meal or post workout meal. This way fruits will be more beneficial for us.
Chew Them, Don't Juice Them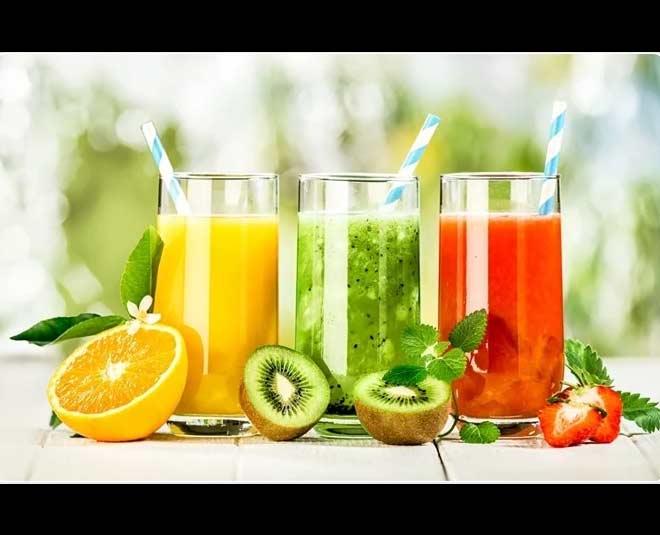 The next rule is to chew the fruits well instead of making fruit juices. It is advised to avoid juices and eat a fruit as a whole because the skin and the pulp is the main source of nutrients in the fruits.
Don't Miss: This Monsoon Food Guide By Nutritionist Rujuta Diwekar Will Help You Stay Healthy
The skin and pulp is rich in vitamins (essential vitamins) and contains dietary fibres that promote a healthy bowel movement. While eating fruits, these dietary fibres bind the natural sugars in the fruit and this action makes it a time taking process for the body to absorb the sugar.
Therefore, fruit sugar accumulates slowly in the blood and allows your body to use this sugar as a direct source of energy. As mentioned before, all the nutrients (must-have nutrients for vitamins) are present in the skin and the pulp, therefore, it is important to eat the fruit.
Don't Miss: Top 7 Foods Rich In Iron: Why the Nutrient Is So Essential
Some More Rules Of Eating Fruits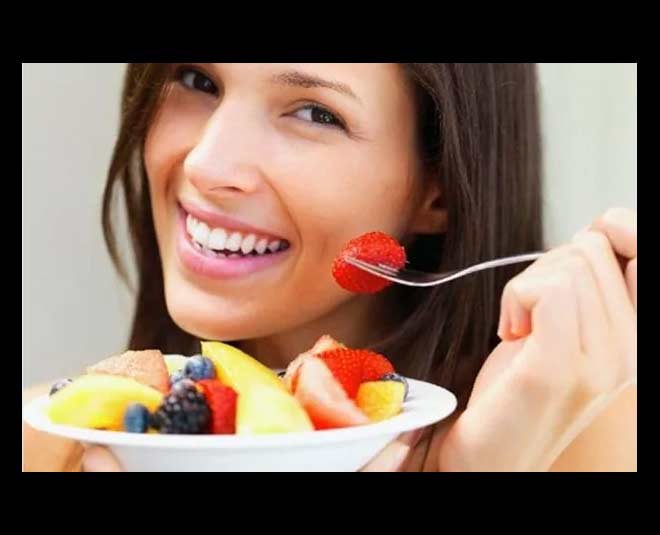 Apart from the three basic and essential rules of eating fruits, Rujuta Diwekar also suggests some additional rules that should be kept in mind while eating fruits.
Eat them in season
Eat them whole
Eat them with your hands and not with the fork
For more such articles, stay tuned to HerZindagi!
Did you like this article ?