While announcing the Union Budget 2023, Finance Minister Niramala Sitharaman was all in praise of millets and how India is one of the leading producers and exporters of grain. It includes varieties such as bajra, jowar, and ragi.
Along with the speech came the thumping approval from ministers in the Parliament as they beat their hands on the table. We thought, since the central government is promoting the production of grain, we should tell you about it in detail.
We spoke to a nutritionist and food technician at Lil Goodness, Swati Jain, to understand the nutritional value of Ragi, its health benefits and how to incorporate it into your diet.
Ragi & Weight Loss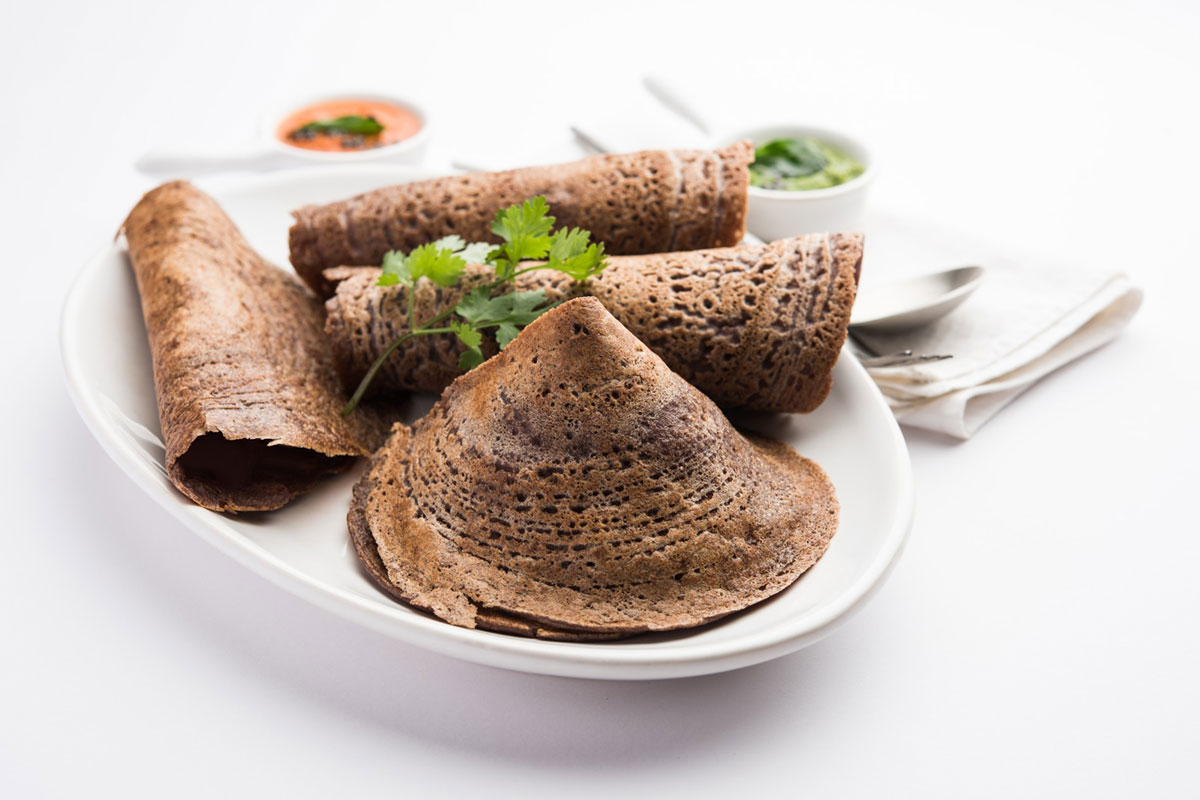 Ragi is one of the food items offered by nutritionists and dieticians for weight loss. It has a natural weight-shedding mechanism because the grain contains high amounts of dietary fibre.
Since it takes a longer time to digest compared to other carbohydrates, it keeps you feeling full for a longer time. Hence, if you have a ragi food item in your meal, you would most likely not experience hunger pangs after a couple of hours.
This also helps to tone down mindless eating and munching on fast food. Thus, you can easily reduce your calorie intake. Ragi also contains the amino acid Tryptophan, which reduces appetite, thus helping you lose weight.
Don't Miss: Pine Nuts Are A Healthy Treat You Should Add To Your Breakfast
Nutritional Properties Of Ragi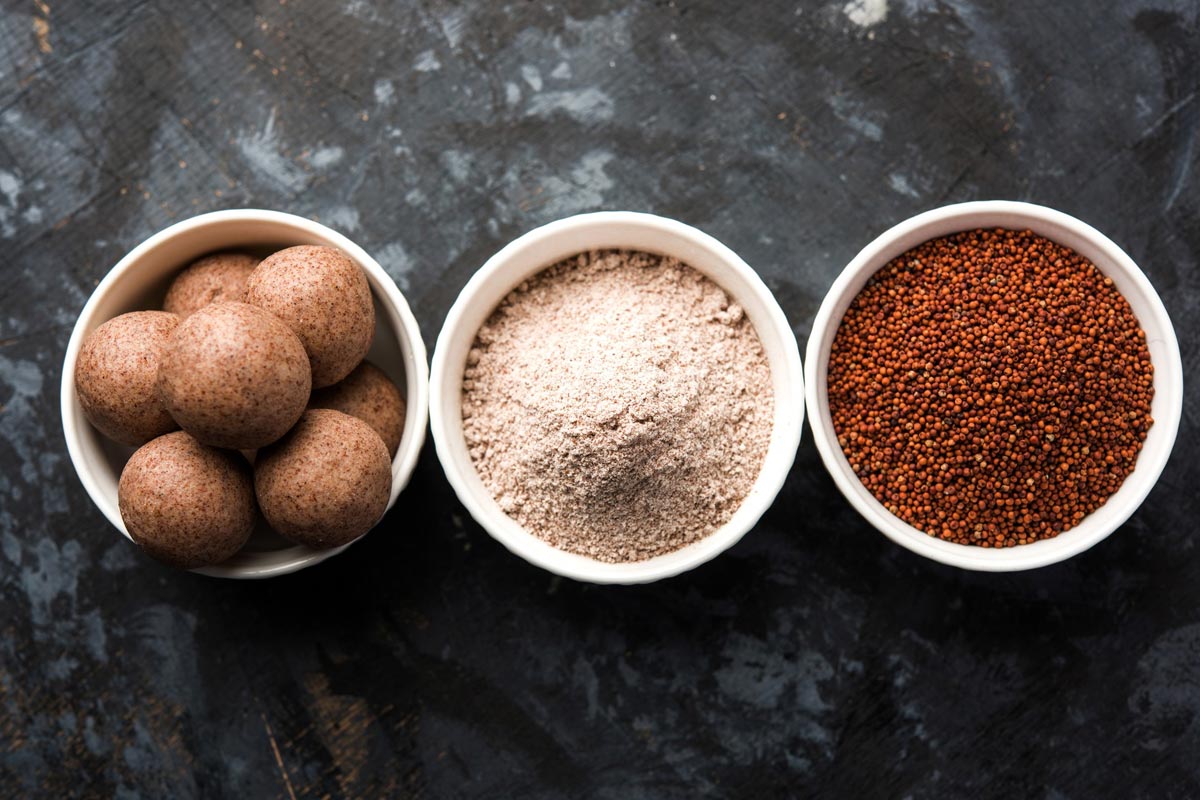 Ragi is loaded with nutrition. It is a rich source of carbohydrates (mainly starch), dietary fibres and protein. It is known to have higher amounts of dietary fibre and lower levels of fats compared to other grains and millet.
Ragi also contains micronutrients like calcium, potassium, copper, iron, zinc, magnesium and phosphorus among others.
The grain is also a good source of antioxidants and phenolic content. It is a gluten-free millet, so it is recommended for people battling the celiac disease. Hence, if you add ragi to your diet, it can help transform your body and overall health significantly.
Don't Miss: Sesame Seeds Are The Superfood You Need To Add To Your Breakfast
How To Incorporate Ragi Into Your Diet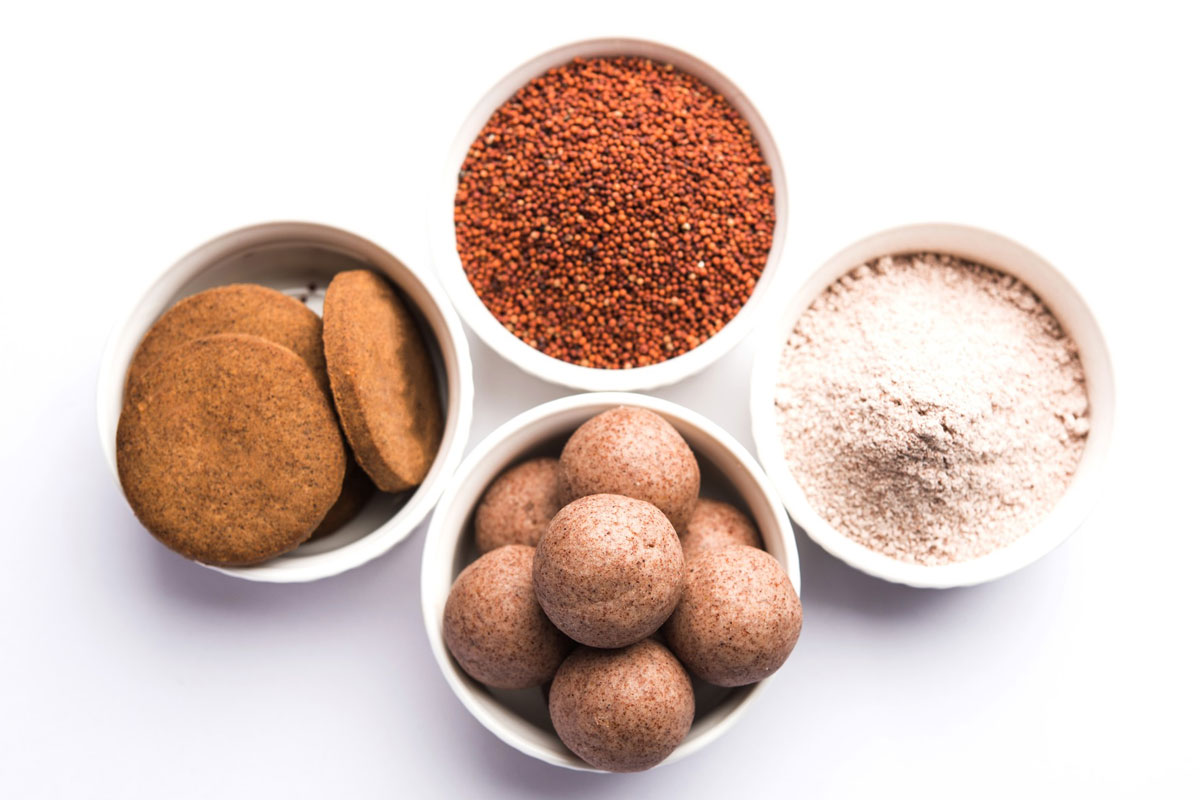 The best way to make ragi a part of your everyday diet is by replacing wheat and rice with it. You could add the grain to your burger patty, salad, pulao, roti, khichdi, or anything that you are eating. You can even make a dosa, chilla or uttapam with it.
Our expert also suggests normal roti with ragi roti. If you are trying to lose weight, it will help to elevate the health quotient of your meal while reducing the intake of calories.
You can also make ragi laddoos along with dates, coconut sugar and brown sugar. She suggests letting go of processed sugar. She also advises you to add more fruits, nuts and vegetables to your diet as well. A healthy meal is a mix of everything and not just overloading on any one ingredient.
Did you like this article ?