For the past few years, the beauty and health world is going gaga over certain seeds for better health and glowing skin and hair. Both the seeds have also been considered as superfoods that are said to be packed with nutrients, proteins, and healthy fatty acids. But many of you might be wondering which one of these is the healthier option. Plus, it is hard to get your hands on chia seeds, as compared to easily available flax seeds also known as 'Alsi ke beej' in Hindi. So which one should we choose out of chia and flax seeds? The celebrity dietician, Pooja Makhija took to her Instagram post to address the exact query.
What Are Chia Seeds?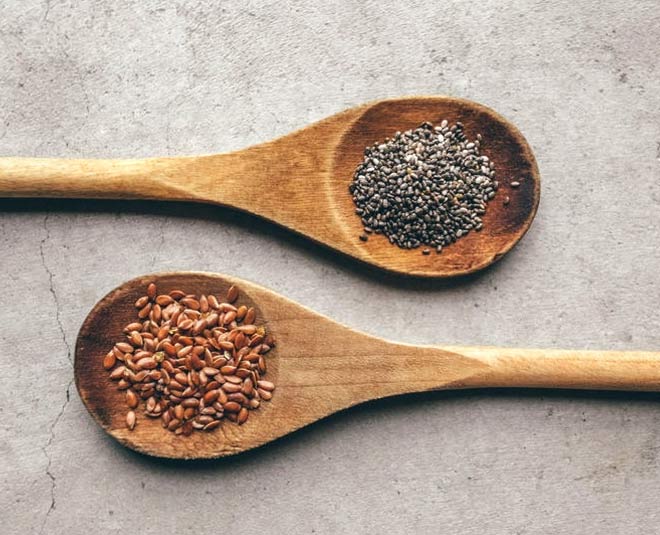 Chia seeds are oval in shape and derived from Salvia hispanica also known as the Chia plant. According to Pooja Makhija, chia seeds are the glorified superfoods that are rich in ALA- Alpha-Linolenic Acid that is a plant-based Omega 3 and is essential for the body as the body can't make it on its own. Chia seeds help our body in keeping many health issues at bay like cardiac disease, lowering blood sugar level, prevent the risk of cancer, and improve bone health and chronic inflammations.
"Chia seeds top any healthy food charts but many struggle to get their hands on it. Cost, availability, and knowledge of how to incorporate it into day-to-day life leave them baffled." She wrote on her post.
Don't miss: Most Effective Hacks To Try For Hair Loss
What Are Flax Seeds?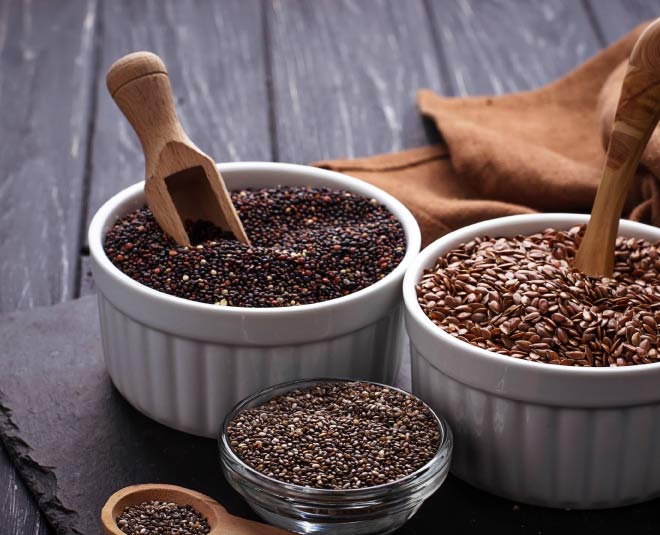 Flax seeds are flatter and bigger in size, as compared to chia seeds. Flax seeds are brown or slightly golden in colour and are believed to be originated from the Middle East. As per Pooja Makhija, flax seeds are closer to chia seeds but have more nutritional value.
Don't miss: Expert Nutritionist Pooja Makhija Talks About Ways To Deal With Post Covid Fatigue
What Is the Final Verdict?
Pooja Makhija shared with her followers that despite having almost similar nutrients, flax seeds can be a better option since they are richer in omega 3 and protein. Besides, chia seeds can be expensive as compared to flax seeds, "You needn't pay three times the price for chia when its brother flaxseeds are so near and dear as Alsi seeds are to Indian eating habits." She added in her post.
View this post on Instagram
Pooja also mentioned that flax seeds are packed with lignans, which is a type of phytoestrogen that reduces the harsh symptoms of menopause. The chia seeds lack this particular nutrient and hence are the clear winner for your health.
If you liked this article then please share your thoughts on our Facebook page. Stay tuned to Herzindagi for more such stories.