Have you ever dreamt of getting fit like your favourite Bollywood diva? Or did you get tempted when you heard that some B-town celebrity shed so many kilos with their new diet plan? Then, this article is for you. Lo behold and read on!
Being a Bollywood celebrity isn't a piece of cake. They are in the public eye 24x7 and are looked up to by millions of fans. So, obviously, there lies a great responsibility on their shoulders to always set a good precedent.
One of these examples set by these celebs is losing weight and being fit.
Weight-loss diets are becoming a rage with celebrities across the world, and their B-town celebrities are no different. To attain those gorgeous figures, our Divas work really hard and are required to stay away from their favourite cuisines and dishes, religiously workout, and eat a planned and balanced diet arranged by their nutritionists.
So, we thought of taking you through the diet charts of 3 of the most loved and celebrated Bollywood actresses to get inspired and start eating healthy yourself!
But if you are taking inspiration from these queens, it's also important that you understand the fundamentals of weight loss. Are you ready to take notes? Let's start then!
1. Kareena Kapoor Khan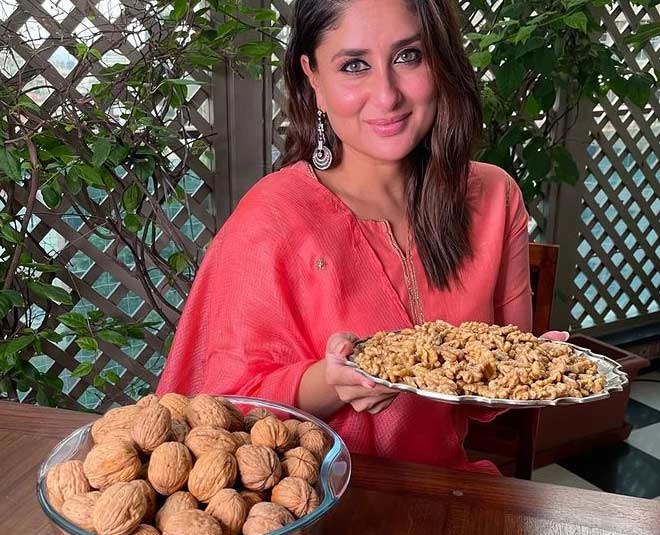 Image Courtesy: Kareena Kapoor/Instagram
First up on our list is the 'OG Bollywood Diva' - Kareena Kapoor Khan. She is very well known for her jaw-dropping transformation.
Mommy of 2 boys- Taimur and Jeh, she has maintained herself well with her disciplined life and dedication towards her workout and diet chart. She firmly believes in maintaining a healthy balance between exercising and dieting. If you don't believe it, she lost around 12 kgs in just five months after Taimur's birth!
She likes to include locally sourced and regional foods in her diet. According to indiawest.com, the detailed diet plan of our Diva is:
- For Breakfast, she likes to eat Muesli, cheese, bread slices made of millets, and ragi. To satiate the hunger of a Punjabi, she sometimes replaces that with parathas with milk/ soya milk.
- For Lunch, she usually have chapattis, dal, an ample amount of green salads, and soup. Also, for her, rice holds utmost importance in her diet. And who knew, khichdi is her comfort food!
- For Snacks, she prefers filling in on fruits and Protein shake to keep her energetic throughout the day.
- She eats chapattis with dal and vegetable soup in her dinner.
Don't miss: Kareena And Alia's Dietician Has The Perfect Diet Chart For Weight Loss
2. Malaika Arora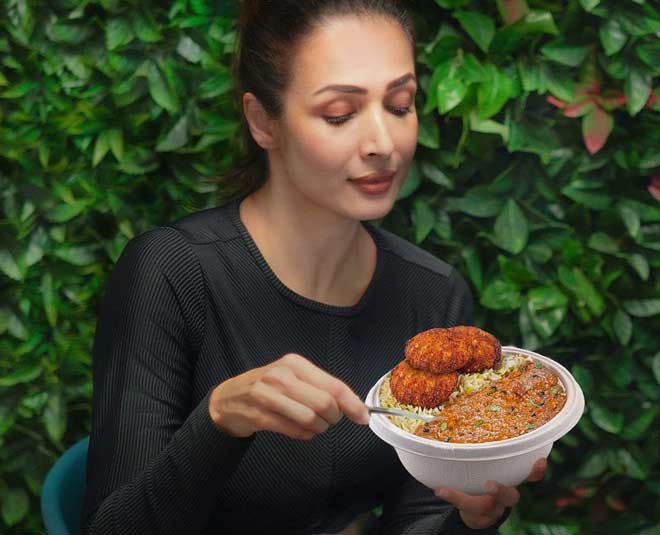 Image Courtesy: Malaika Arora/Instagram
Another yummy mummy on our list is Malaika Arora, whose curves are getting better as she ages. So, what is the secret behind her figure?
Malaika follows a diet while practicing moderation. She is a vegan and eats simple homemade food and also avoids food with high-calorie content.
She follows a 5-meal plan and avoids snacking at odd times. She further believes in eating right and working out well, as according to her both hold equal importance. As per the report by fitternity.com, her diet plan is as follows:
- She begins her day with a glass of warm lemon-honey water followed by a litre of water to eliminate all toxins in her body.
- Reportedly, for breakfast, she likes to have a bowl of fresh fruits with something like upma or idli, or multigrain toast.
- For her mid-day meal and evening snacks, the actress likes to fill in by having fresh vegetable juices or peanut butter sandwiches.
- For her lunch, she eats 2 chapattis, rice, veggies, and mostly sprouts for salad.
- Malaika makes sure that she has her dinner before 7 pm and prefers a light meal usually with a bowl of soup and steamed vegetables.
Don't miss: Fitness Queen Of Bollywood, Malaika Arora Is An Inspiration For All Of Us!
3. Deepika Padukone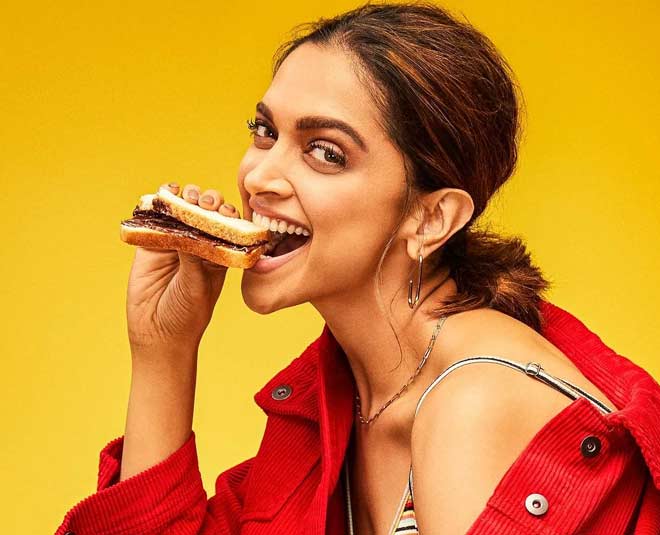 Image Courtesy: Indulge Express
It is a known fact that our Mastani, Deepika Padukone, is a foodie. Because of this fact she makes sure to eat every two hours. Surprisingly, she indulges in all her favourite food including chocolates, but limited portions.
Like Malaika, she balances her fitness regime between her diet and workout. She also enjoys dancing and Pilates in particular. As reported by bollywoodshaadis.com, following is her diet plan:
- Her day begins with having warm water and has low-fat milk with upma, idli, dosa (a proud South Indian), or egg whites for breakfast.
- For mid-day snacks, she likes to munch on dry fruits and her favourite filter coffee. Her diet also includes seasonal fruits and fresh fruit juice in between meals.
- For lunch and dinner, she prefers to eat chapattis, vegetables, and grilled fish. However, for dinner, she strictly avoids eating rice.
Are you going to follow these diet plans? Do share your thoughts with us on our Facebook page. For more such stories, keep reading HerZindagi!