Craving For A Sweet Treat Here Are Some Of The Most Famous Indian Desserts
Indian desserts come in many textures and flavours. Take a look at the top ones.
If you're looking to fulfil your sweet taste, India is the place to go! Don't worry about counting calories. You'll want to try as many different Indian desserts as you can. The majority, however, show little resemblance to western confections. This guide will help remove the confusion, so you'll know what to order and can indulge to your heart's (and stomach's) content.
1. Mishti Doi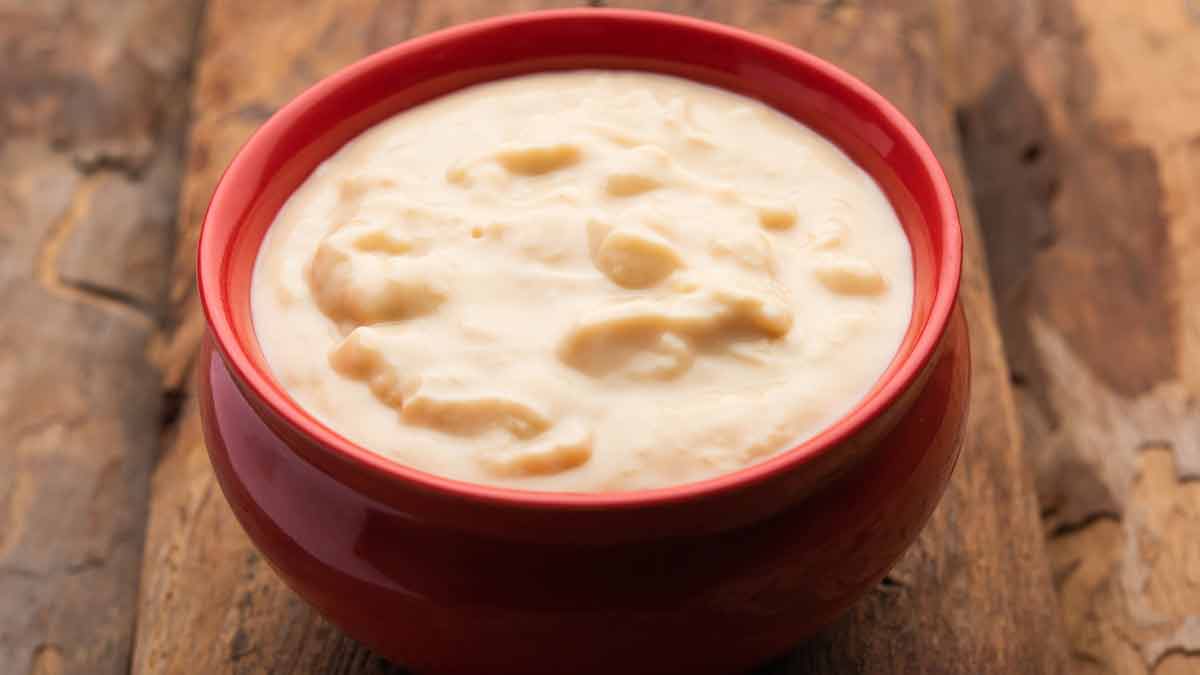 This traditional Bengali dessert is similar to rabri, but without the nuts and spices. Fermented milk (curd) is thickened and sweetened with a considerable amount of jaggery to get a creamy consistency.
2. Barfi
Barfi is a popular Indian fudge dish named after a Persian word that means "snow." Condensed milk is the major ingredient; however, barfi comes in a variety of flavours. The most popular are kaju barfi (with cashews) and pista barfi (with ground pistachios). The silver foil that often covers it is edible, so don't be scared.
3. Gulab Jamun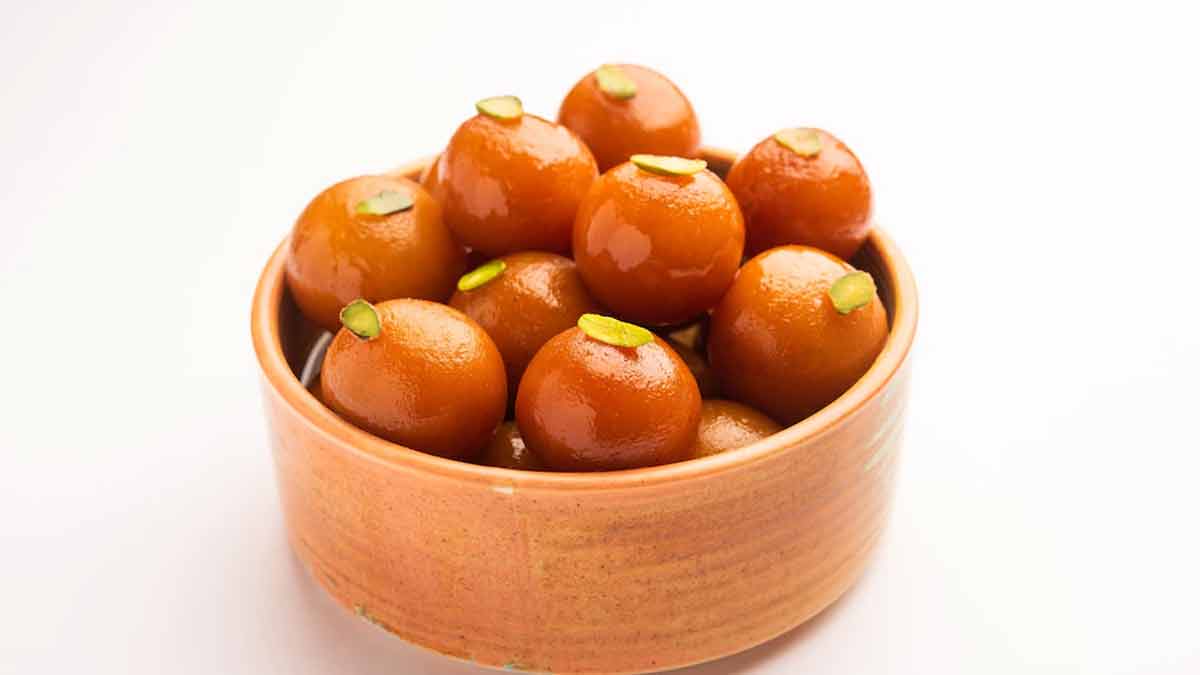 Gulab jamun, India's most popular dish, is incredibly sweet and sticky, and wickedly enticing! These spongy soft balls are formed from a flour and milk powder (or condensed milk) mixture that is fried and soaked in syrup. They're often flavored with cardamom and rose, which gives rise to their name, meaning "rose berry" in Hindi.
Don't miss:Strawberry Mousse: You Will Surely Love This Easy Strawberry Dessert Recipe
4. Rasgulla/Rasagola
Cottage cheese, semolina, and sugar syrup are used to make spongy white rasgulla balls. In West Bengal and Odisha, the dessert enjoys cult status, and the two states have been at odds over its origins in recent years. After extensive trial, a confectioner from Kolkata named Nobin Chandra Das is said to have invented the rasgulla in 1868.
Don't miss:Quick Flavourful Recipe Of Sago Dessert
5. Kesar Peda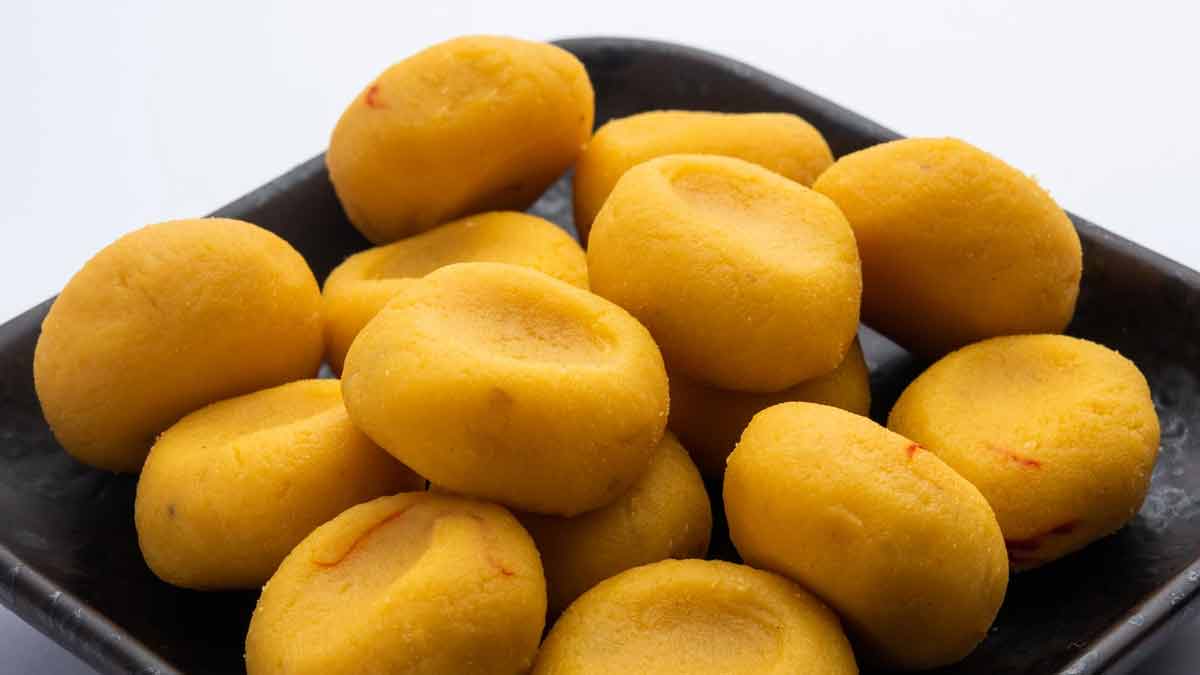 Peda is a type of soft milk fudge prepared with heated and thickened milk and sugar. It is thought to have originated in Mathura, Uttar Pradesh, the holy birthplace of Lord Krishna. Kesar peda, flavoured with saffron (kesar) and topped with pistachio, is the most popular variant.
Do share your thoughts with us on our Facebook page. For more such stories, stay tuned to HerZindagi!