India is one of the biggest producers of jackfruit in the world. Various dishes made from this vegetable called 'Kathal' in Hindi is popular in the country. Bringing a jackfruit home in Indian households is nothing less than an event. Everyone eagerly waits to take a bite and savour this amazing food item.
However, the problem arises when one sit to clean, peel and chop it. It is definitely not a child's play. You need the right tools, tricks and knowledge to know what exactly one needs to do. If you are confused about the same, fret now, because we are here to help. Read on to know about what exactly you need to do with jackfruit that you just brought home.
How To Buy A Jackfruit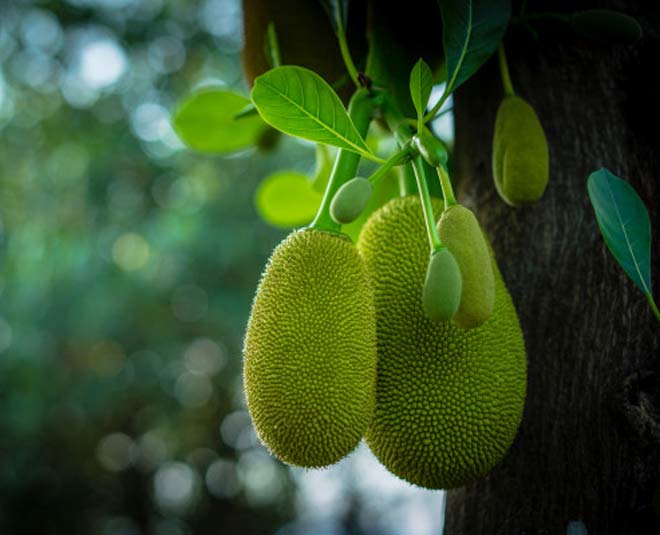 Begin by analysing the skin of the jackfruit with your hands. You want to understand if it's ripe, so just press it gently and check if it's soft.
If you want to cook it later and not immediately, you want to buy a green jackfruit. All you need to do is keeping it at room temperature and allow it to ripen naturally.
How To Cut A Jackfruit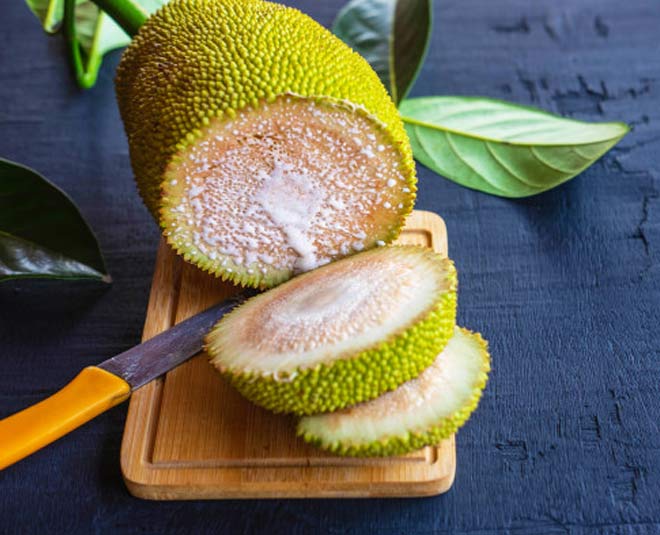 Gloves – If you don't want your hands to become messy and sticky, wear any kinds of gloves. It's best if you invest in a rubber or latex one, instead of a plastic one, as the fruit won't be slipping away from your hand.
Oil/ Grease – Any kind of cooking oil will be needed to constantly be able to clean your hands. You don't want jackfruit's milk or juice to become a problem.
Cutting Board & A Sharp Knife - Since you don't want the slabs and the any of your surfaces to get ruined with knife marks, you should have a cutting board. And when it comes to a knife, a piece using which you cut your onions won't help you in a situation with your jackfruit. You will need a broad knife that is sharp to cut through jackfruit's thick skin.
The most effective way to cut the jackfruit is by splitting it in half length-wise.
Then cut out the solid core inside and just begin removing the pockets of fruit and you're done.
Health Benefits of Jackfruits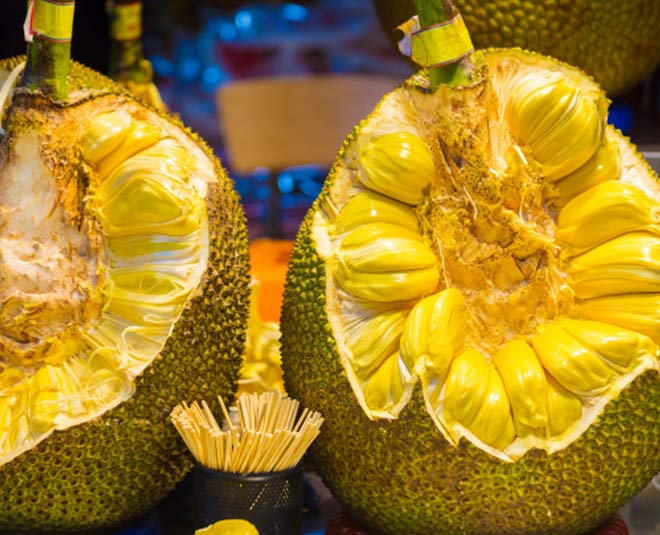 Assists Fat Loss
The nutrients in jackfruit are very helpful to help you shed some extra kg. Obesity can keep you from enjoying life for the fullest, that's why you must lose it. The easiest way is by eating healthy and clubbing physical work.
Don't Miss: Navratri Special: Some Indian Food Recipes To Try During Navratri Fasts
Stabilises Blood Pressure
Blood is responsible for distributing nutrients and oxygen to all parts of the body. Any fluctuation can lead to health issues. To deal with it try potassium-rich jackfruit that reduces and controls blood pressure (natural remedies to stabilise blood pressure).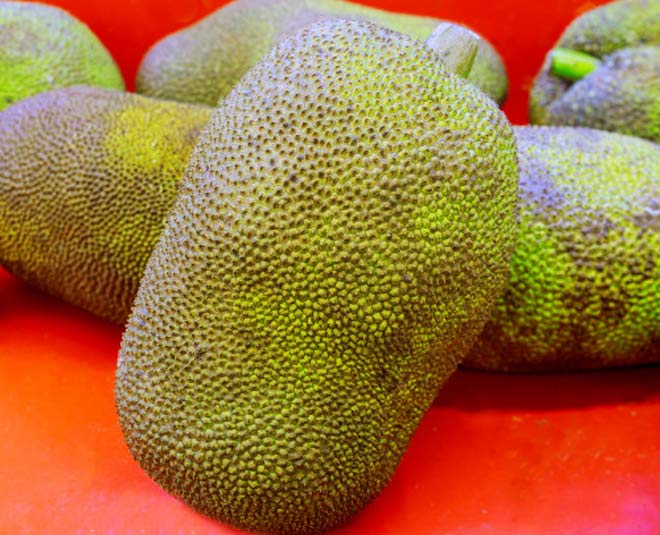 Improves Digestion
A distressed stomach (2-minute stomach massage for indigestion ) can make life uncomfortable. You want to eat something like jackfruit that has a high content of fibers. Not only this, but the fruit also induces bowel movement and remove carcinogenic chemicals out of the large intestine.
Don't Miss: Quinoa Phirni: This Diwali Try This Traditional Recipe With A Healthy Twist
If you liked this article, do comment on our Facebook page. Stay tuned to HerZindagi to read more such stories.
Picture Courtesy: Pinterest, Freepik