Just like sheet masks, under-eye sheet masks too are getting immensely popular this season. However, unlike the sheet masks, these under eyes masks target only the under-eye area.
If you haven't used it yet, let's tell you that these aren't drippy like sheet masks and a no-fuss, quick treatment for your under eyes. The patches help treat common under-eye problems like dark circles, fine lines, puffiness among others.
Do you realise, the skin under your eyes is much thinner and delicate? This is why it deserves some extra attention and nothing like pampering it with an under-eye patch. If you are still confused if you should invest in an under-eye sheet mask then read on to know its benefits.
Prevent Signs Of Ageing
If you have noticed, our under eyes show the first signs of ageing - wrinkles, fine lines, crow's feet., Using eye patches can help you treat the delicate skin under the eyes and keep it hydrated which further helps in delaying these signs of ageing. Most under-eye patches come with anti-ageing ingredients like caffeine and retinol which delay the ageing signs.
Reduces Puffiness
A lot of us wake up with puffiness under our eyes and this makes our face appear dull. Using an under eye patch in the morning helps in reducing the puffiness and also works as an instant pick-me-up for the face. Even if you didn't have a good night's sleep, using an under-eye sheet mask helps you look well slept.
Reduces Dark Circles Under The Eyes
Dark circles, pigmentation under the eyes are a common skin issues we all face. When you apply an under-eye sheet mask, you hydrate that area of the skin which helps in reducing their appearance. Also, most under-eye sheet masks come with ingredients like hyaluronic acid, caffeine which help in reducing the dark circles.
Under sheet masks can be used even if you don't have any of the skin issues mentioned above. It hydrates and smoothens your under eyes and this can be done once in a while to pamper the area.
Don't Miss: Here Is Why You Should Add Face Sheet Masks To Your Beauty Routine
How To Use Under Eye Sheet Masks?
Make sure your face is clean when you apply a sheet mask. Always use a cleanser to wash your face and pat dry.
Next, apply toner under your eyes and let it soak in naturally.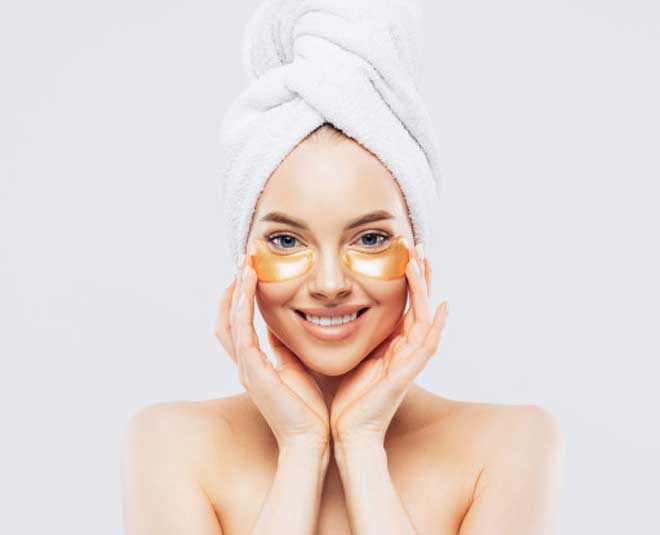 Place the under-eye patch and keep for 15 minutes or as per the time mentioned on the packaging.
After removing the sheet mask, apply a serum or under eye cream and gently massage.
Don't Miss: Have Dark Circles? These 6 Home Made Eye Packs Will Help You
Under-eye sheet masks can be applied any time of the day. However, make sure you don't keep it on for more than the time written under the instructions section. Keeping these patches for longer can dry out your skin and lead to wrinkles. Also, never keep the under-eye patches overnight as they can harm your delicate, under-eye area.
Under-eye masks cannot be reused as they aren't designed that way. They can be used once and you must then dispose them off.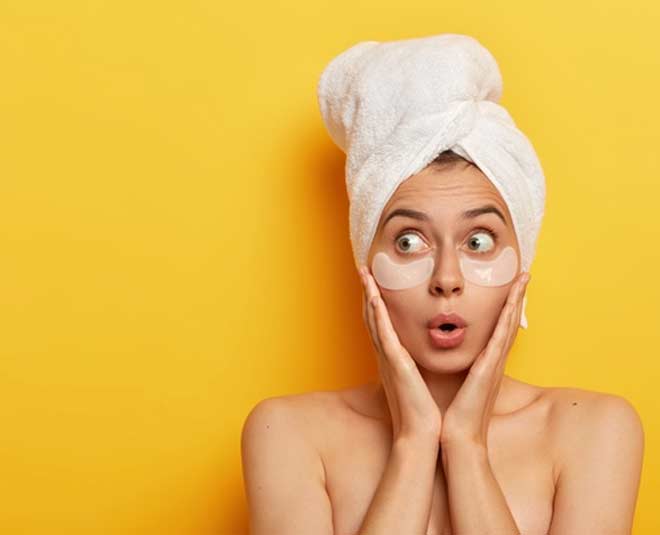 Under eye masks are avaialble in a variety and you can pick one for yourself depending on your skin type or skin problem. Make sure that you read all the directions mentioned by the brand before using it under your eyes. If you feel any irritation or itchiness after the application, remove it immediately.
Do try using under eye sheet masks and share your experience with us! For more such stories, stay tuned!