Most of us kick start our day by washing our face with a soap or a face wash. It instantly makes our face glow. However, did you ever notice that your face starts to look dull and tired just a few minutes later? Most soaps and face washes available in the market are packed with chemicals that harm your skin in the long run and take away the natural glow of your skin. What's the solution? Besan or gram flour.
One of the most commonly used kitchen ingredients, besan has some amazing benefits for your skin which is why it can be a great replacement of your regular soaps and face washes.
Benefits Of Using Besan On Skin
Reduces Tanning
Stepping out in the sun leads to a lot of tanning and getting rid of the tanned skin can get a little tough at times. Besan is a great solution to remove skin tanning. Using besan slowly helps in fading the tan away and it further helps you bring back your natural colour.
Tightens Pores
Besan or gram flour works as a good skin tightening agent. It clears all the dust and dirt stuck in your skin pores and then tightens them.
Exfoliates Skin
With time, dead cells, excess oils, and dirt start to accumulate on your skin. To get rid of these dead layers on the skin, it is important to exfoliate your skin every now and then. Besan works like a great exfoliator. It clears all the dirt, dust, and dead skin layers present on your skin.
Improves Complexion
If you wish to improve your skin complexion, besan is one of the best natural ingredients to use on your skin. It gives your skin a natural glow.
Don't Miss: Besan Or Gram Flour Scrubs For Glowing, Clear Skin
Absorbs Excess Oil
Oily skin leads to acne breakout and other skin issues. Gram flour helps in controlling excess oil production on your skin.
Reduces Facial Growth
A lot of women face the issue of facial hair. Besan or gram flour is one of the best skin ingredients to remove unwanted facial hair growth. Using it regularly helps in preventing the growth of hair.
How To Use Besan Or Gram Flour To Cleanse Face?
Rose Water, Tomato And Besan - For Oily Skin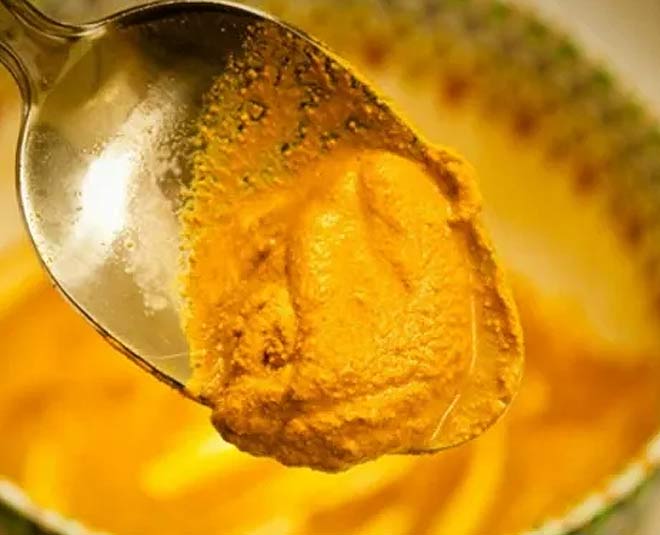 Our skin is exposed to polluted air and harmful rays of the sun everyday. This dust and dirt start to accumulate on the skin which makes your skin look dull. The case worsens for women who have oily skin as it all leads to excess oil production. Using this homemade besan face cleanser can help you clear all the dust and dirt from your face.
In a bowl, add 1 tbsp of besan, 1 tsp of rose water, and a tsp of tomato juice. Mix all the ingredients well and apply on your face. Keep for a few minutes and then wash.
Besan, Curd, And Honey - For Dry Skin
Dy skin needs a lot of moisturisation and ingredients like curd and honey are the best for this skin type.
Mix, gram flour, curd, and honey in equal quantities in a bowl and apply on your face. Apply it on your face and wash it after 15 minutes. Wash it with cold water.
Besan, Turmeric, And Sandalwood - For Acne Prone Skin
Your acne-prone skin needs a face wash that has ingredients that have anti-bacterial properties. This face mask can be prepared using turmeric, sandalwood, and besan. All these ingredients are effective in treating acne.
In a bowl, add 1 tsp of besan, 1/2 tsp of turmeric, and 1 tsp of sandalwood powder. You can mix it with normal water or rose water to make a paste. Apply this face mask and keep it till it dries. Wash it off with normal water.
Don't Miss: Kiara Advani's DIY Beauty Remedy Works For Real, Gives You Glowing Skin
Besan And Water - For Saggy Skin
A lot of face soaps and washes claim to treat open pores and saggy skin. However, not all of them give good results and many also are packed with harmful chemicals. An easy way to cleanse your face with open pores is by using this besan face mask.
You just need besan and water to make this skin cleanser. In a bowl, add besan and water. Mix well and apply it all over your face. Keep it till it dries and then wash it off.
Do make gram flour a part of your skincare routine for its amazing benefits. For more such stories, stay tuned!