Most parlour visits are the perfect pamper sessions as you can get a relaxing facial or hair spa to emerge like a glowing goddess! But when it comes to removal of body hair and especially the facial hair growth, most of us dread that parlour visit. There have been times when I have delayed the visits till the time people started noticing the visible upper lip hair and when my eyebrows when from misshapen to downright bushy. Why? Because it hurts so bad! And having a sensitive skin doesn't help as threading feeling like someone's almost slicing my skin with each stroke. That's when I decided to give some other options a chance and that's how I chanced upon these easy homemade waxing ideas that make the process way less painful and are also good for the skin.
Sugar And Lemon Juice Wax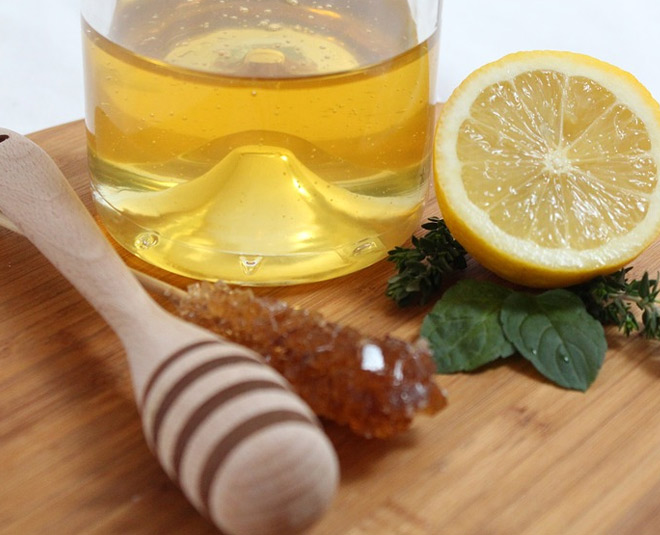 Heat a mix of 2 tsp sugar, 2 tsp lemon juice, and 10 tsp water. After it cools down, start applying it like wax in the direction of the growth of your hair. Keep it for 20 minutes to let it dry and wash off with cool water while rubbing in circles. To begin with, start doing this thrice a week to see results. The sugar and lemon juice wax is an excellent hair remover as the sugar sticks to the hair to remove it, the wax is not very hot and the lemon lightens the skin tone.
Oatmeal And Banana Wax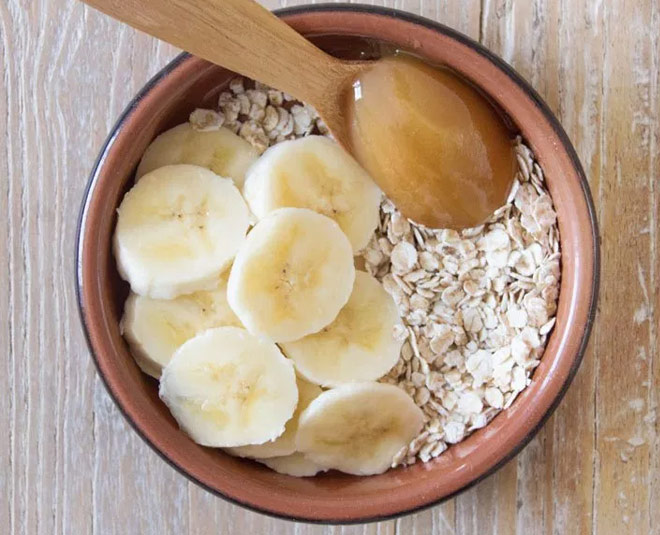 Image Courtesy: www.deliciouslyella.com
Blend 2 tbsp oatmeal with a ripe mashed banana and apply it wherever you want to remove the hair on your face. Massage this for 15 minutes or so against the direction of the growth of hair. Wash off with cold water and pat dry. You can use the Oatmeal and Banana Wax once a week for great results as this mix exfoliates your skin as well. Oatmeal is a great beauty product of nature as it contains hydrates the skin and has antioxidants that cut down redness and itching.
Don't Miss This: Can Imli Make You Beautiful? Find Out How
Egg White And Cornstarch Wax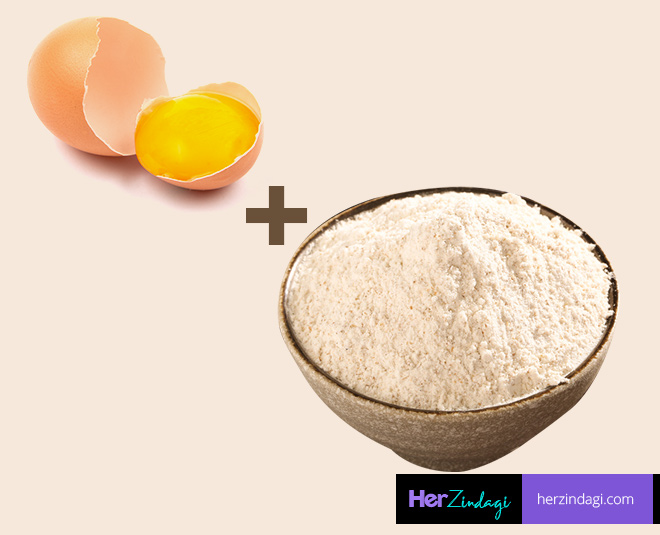 Take out the egg white of an egg and mix it with 1 tsp cornstarch and 1 tbsp sugar. Keep whisking this mix till it forms a smooth paste. Apply it on the areas where you want the hair to go away and let it dry for 20-25 minutes. Peel this off after it dries to remove the unwanted facial hair. Do this twice or thrice a week for results better than parlour waxing.
And if you want your facial hair to stop growing back altogether try this interesting Papaya+Turmeric homemade pack for some time to see the results:
Searching for more DIY beauty hacks like homemade facewashes or want to know why you have frequent breakouts? Then keep reading Her Zindagi.