Beauty trends come and go but one of them has been here for the longest time now. Yes, we are talking about peel-off masks. We have seen them almost everywhere and the reason why we continue to see them in the beauty market is its amazing skincare benefits.
Taking off a peel mask feels quite similar to removing a layer of dead skin off your face. No? Well, if you have no idea why because you haven't tried it yet, you must. Why? Read on to know.
Helps Clear Dead Skin
When you apply a peel-off mask on your skin, it works on the top layer of the skin. As the mask dries and you peel it off, you remove the dead skin and dirt accumulated on the top layer. It instantly gives you clear, brighter skin. It also helps in pulling out the blackheads and whiteheads.
Makes You Look Younger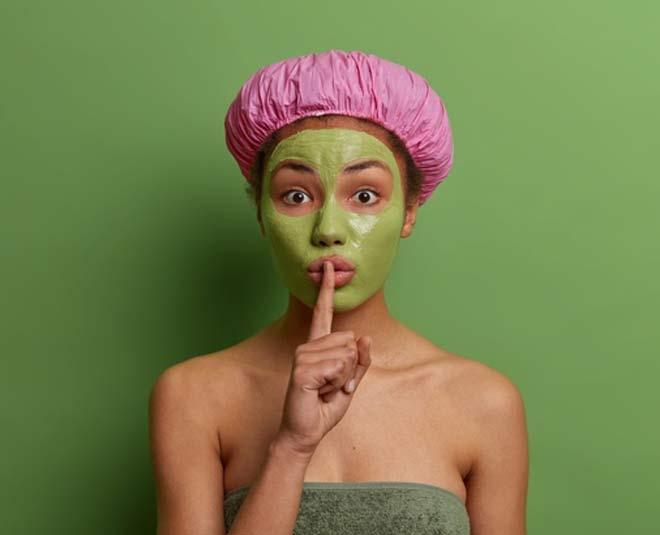 A peel-off mask helps in shrinking the open pores which further gives you tighter skin post the peel off. Your face also appears brighter. Using a peel-off mask regularly helps in reducing open pores, the appearance of fine lines, and wrinkles.
Great For Oily Skin
If you are someone who is blessed with oily skin then peel-off masks can be your best friends! They help in absorbing excess oil from your face, further unclogging, and purifying the pores. The best part about using a peel-off mask on your oily skin is that it will absorb all the excess oil but not leave your skin dehydrated.
Don't Miss: Face Mask Or Face Scrub? Here's What Shahnaz Husain Has To Say
Removes Fine Facial Hair
If you have fine facial hair which makes your skin look dull then using a peel-off mask is a good option. It gently pulls out the fine hair and improves your complexion.
Instant Pick-Me-Up
On days your face feels dull and tired and you need an instant pick me up, a peel-off mask should be your pick. We expose our skin to polluted air, harmful rays of the sun every day which is why those layers of dead skin start to accumulate on our face and our skin starts to lose its natural glow.
Using a peel-off mask helps provide your skin with instant hydration. It takes away the dullness and gives your face an instant glow.
Don't Miss: This Pomegranate Face Mask For Acne Prone Skin May Just Be The Solution You Are Seeking
How To Buy A Peel Off Mask?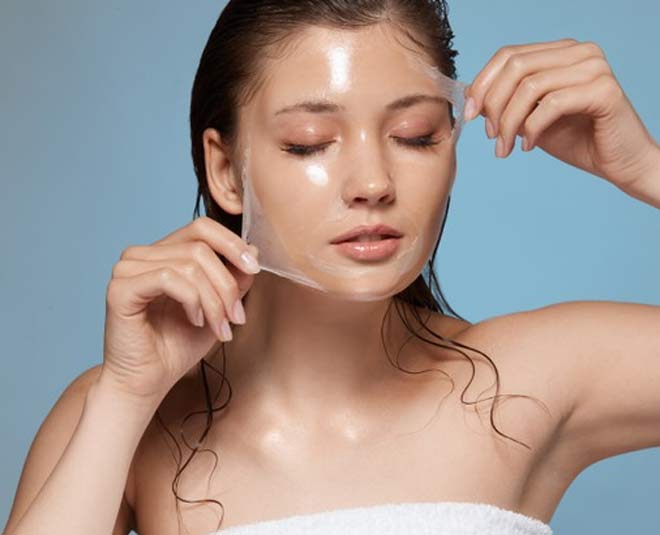 Make sure that you buy a peel-off mask according to your skin type. If you have a normal skin type, you can look for masks that come with ingredients like hyaluronic acid which keeps the skin moisturised.
Women with acne-prone skin should opt for peel-off masks which have salicylic acid present in them. It decreases oil production and helps prevent acne.
For ageing skin issues, one can pick peel-off masks with vitamin C or E.
Things To Keep In Mind When Using A Peel-Off Mask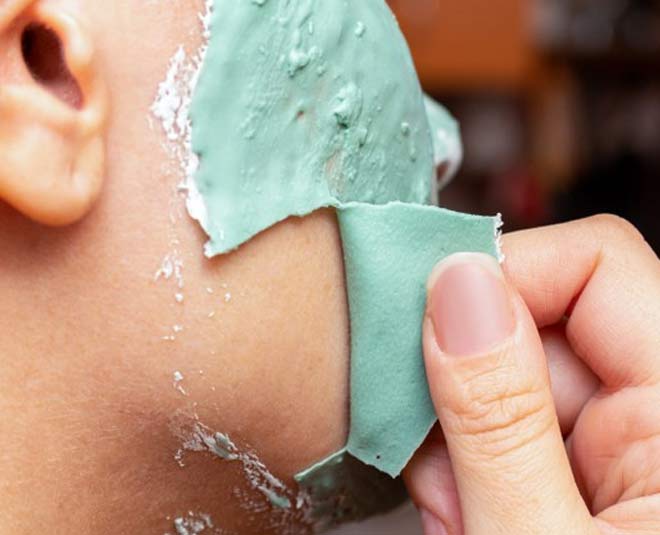 Make sure you clean your face properly before applying a peel-off mask. Wash your face with lukewarm water.
Always apply a thick layer of the mask all over.
Don't apply the mask to your eyebrows.
Avoid going too close to the mouth or eye area while applying the mask.
Do not rub the skin when the mask feels dry, start to remove it gently from the corners.
Now that you know the amazing benefits of using a peel-off mask, you must make it a part of your skincare routine. For more such beauty-related stories, stay tuned!