One may wonder what is the difference between a face mask and a face scrub. Actually, a face mask (or face pack) has many benefits and therefore, many varieties. A facial scrub, on the other hand, is basically a deep cleansing process and helps to exfoliate and cleanse the skin. As we all know the skin sheds dead cells and also makes new ones. Sometimes, during the shedding of dead cells, there can be a build-up of dead cells on the skin, making the skin look patchy and dull. Therefore to help you choose between a face mask and face scrub, we were in conversation with beauty expert Shahnaz Husain and here's what she had to say.
Facial Scrub And Its Uses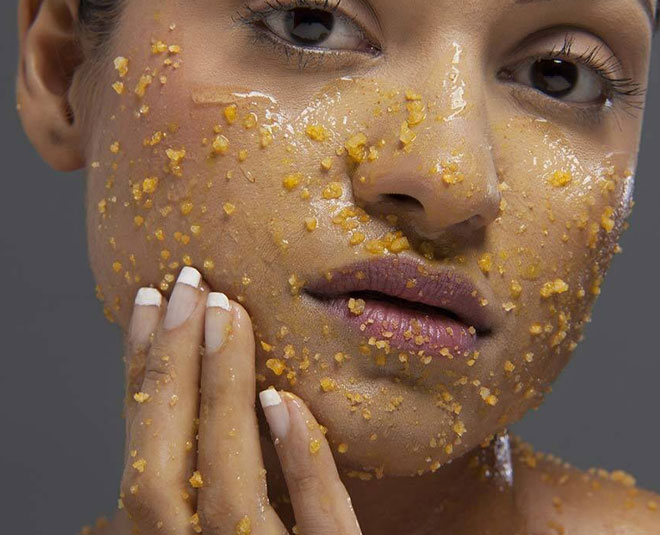 "A facial scrub is made up of a grainy substance, which is used for the removal of dead cells. The scrub is applied on the face and rubbed gently on the skin with small circulator movements. This softens and removes the dead cells and also helps to improve skin texture. The skin begins to look clearer, smoother, and brighter. It also helps to produce an even colour tone. In oily skins, it helps to deep cleanse the pores and keep them free of clogged oil, thus preventing problems like blackheads, pimples, and acne.", said Shahnaz Husain.
Ready to use scrubs are available, or you can mix scrubs at home. Usually, the grainy substance is mixed with a liquid or other ingredient, so that it can be easily applied to the skin. For example, rice powder or ground almonds can be mixed with curd to make a scrub. Certain enzymes can also help in removing dead cells. Ripe papaya for example can be applied to the skin to soften dead cells and help their removal, as it contains an enzyme called papain. If the skin is very dry and sensitive, avoid scrubs. Use scrubs on oily skin twice a week. Avoid using scrubs on pimples, acne, rash, injuries, or burns.
DIY Scrub for Oily Skin
For oily skin with enlarged pores: Mix oatmeal with egg white and apply over the affected areas of your face, let it dry, then dampen with water, and scrub the face gently in circular movements, washing off with water. Both egg white and oatmeal also help to reduce oiliness.
Almond And Yogurt Scrub
Take some ground almonds and yogurt in the ratio of 2:1 and add a little turmeric. Mix together and apply to the face. After 5 minutes, rub gently and then rinse with water.
Sesame Seeds And Mint Scrub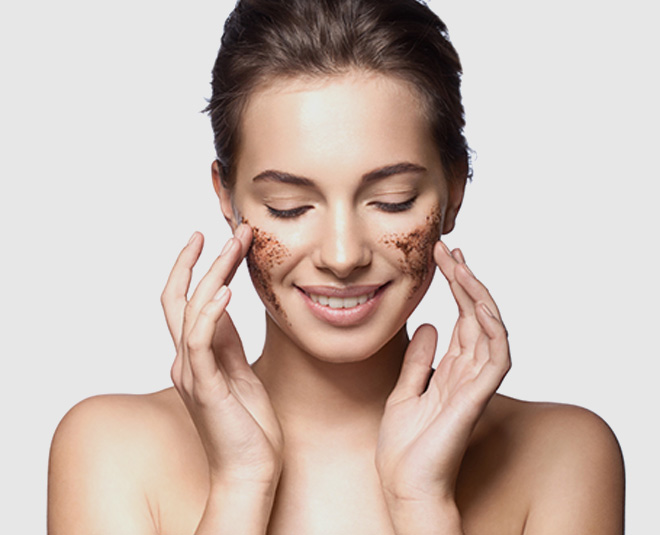 Take sesame seeds (til), dried mint (pudina) leaves, and honey. Crush the mint leaves and the sesame seeds into a powder. Mix them with a little honey and apply on the skin. Leave on for 5 minutes. Rub gently and wash off with water.
Face Mask And Its Uses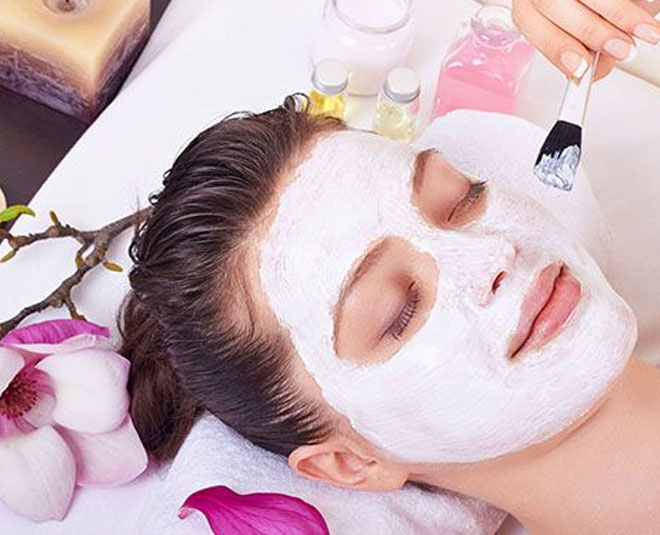 Explaining about face masks she told, "A face mask is an ideal way of preserving the youthful qualities of the skin. They perform many functions that improve the health and appearance of the skin. They may improve the skin's ability to absorb products, thus making moisturization and other treatments more effective. Face masks are majorly known to work on skin tone. The way they harden and their removal, the entire process leads to the expansion of blood vessels in the facial region and this improves blood circulation eventually. Blood circulation to the skin surface also improves, leaving the skin smooth, glowing, and rejuvenated."
Masks may be chosen according to individual requirements. Therefore, there are many kinds of masks, like peel-off masks, moisturizing masks, medicated masks, cleansing masks, soothing masks, nourishing masks, and so on. There may also be masks for specific areas. For instance, we have introduced a very light Seaweed mask for the delicate skin around the eyes. Normally, for masks, apply it on the face, avoiding the lips and area around eyes. Wash it off when it dries or as mentioned on the mask.
Face Mask For Dry Skin
Mix 1 teaspoon of milk powder with egg white into a paste and apply on the face. Remove after 20 minutes with water.
Face Mask For Oily Skin
Mix egg white, 1 teaspoon honey, and 1 lemon juice, add fuller's earth or brewer's yeast powder. Mix into a paste and apply. Remove after 20 minutes with water.
Oatmeal Face Masks
If you have enlarged pores, mix oatmeal and lemon juice and apply the paste, let it stay for 20 minutes, and rinse with water.
For Combination Skin
Mix one teaspoon of curd and add fuller's earth to it, apply all over the face, and wash off with water once it dries. It helps to soften the skin and restores the natural acid mantle.
Don't miss: HZ Exclusive Interview: The Pioneer Of Herbal Beauty, Shahnaz Husain Talks About Her Pathbreaking Journey Of 50 Glorious Years
Fruit Mask for all Skin Types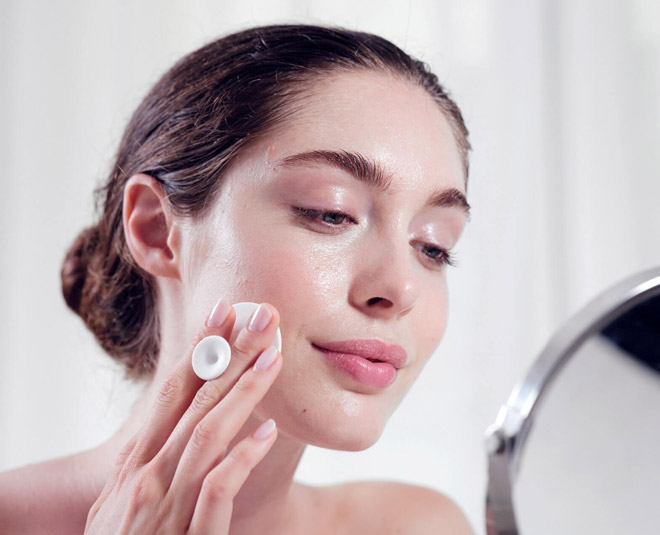 In a bowl, add mashed bananas, apples, papaya, and then apply on your face. Keep it on for 20 to 30 minutes. Papaya helps in enzyme production and cleansing of the skin. Banana tightens the skin. Pectin, found in the apples helps cleanse the skin thoroughly. Oranges are enriched with Vitamin C and restore the normal acid-alkaline balance.
To apply masks, tie your hair back, away from the face. First, cleanse your skin thoroughly. Use a flat, wide brush to apply the mask. Do not apply any mask on the sensitive skin around the eyes, unless the mask is specially indicated for this delicate region. Avoid the lips too. Leave on the mask till it is dry. About half-an-hour should do. Remove the mask by rinsing it off with plenty of water.
Don't miss: Honeymoon Skincare: Shahnaz Husain Share Tips To Maintain Beauty At The Beach
For more such expert advice from Shahnaz Husain the leading beauty expert, stay tuned to Her Zindagi.
(Image Courtesy: cotoneve.com, cdnparenting.com, nykaa.com, fixyourskin.com)