Pomegranate may be a bit of a task when it comes to peeling it but it is full of nutrients and totally worth the hard work. However, it is excellent not just in the diet but as a beauty ingredient as well. The antioxidants in it make for an excellent base if acne is an issue for your skin. So here is a face mask made using this amazing fruit along with other supporting ingredients which will help you deal with acne-prone skin and be a respite.
Pomegranate & Tea Face Mask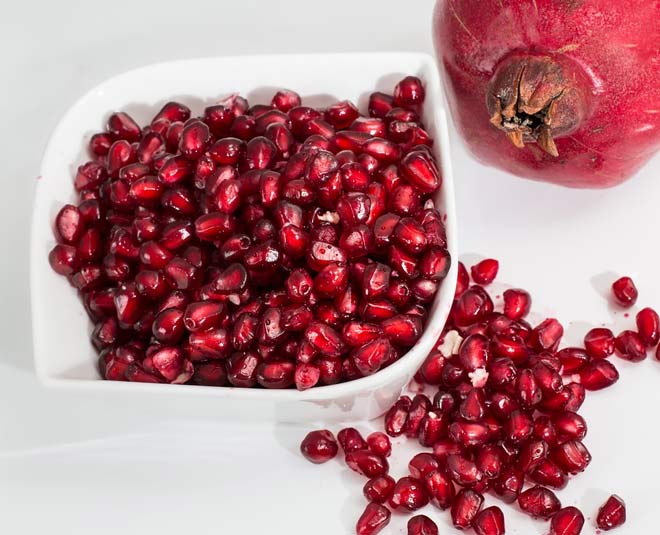 While we know that pomegranate has antioxidants, the other source, green tea, too is an antioxidant with anti-inflammatory properties, which are said to help in reducing redness, irritation, and swelling which is synonymous to acne. It also has polyphenols that can fight against infection, and prevent bacterial growth which causes acne. If this wasn't enough, green tea also has Vitamin B2 and Vitamin E, which help in recovery post-acne
You Wil Need
1 tbsp green tea powder (matcha tea will also work)
1 tbsp pomegranate powder
1 tbsp genuine honey (it should not have sugar)
1 tbsp curd
Method
Just mix all the ingredients and apply all over the face and neck. Keep it till it dries up and then wash off with lukewarm water. Do this twice a week.
There are some more acne-fighting masks which have said to have been extremely effective. Using other ingredients you may easily find in your kitchen, see what you would like to try.
Don't Miss: Pomegranates-Know How To Enjoy This Healthy Fruit
Turmeric Mask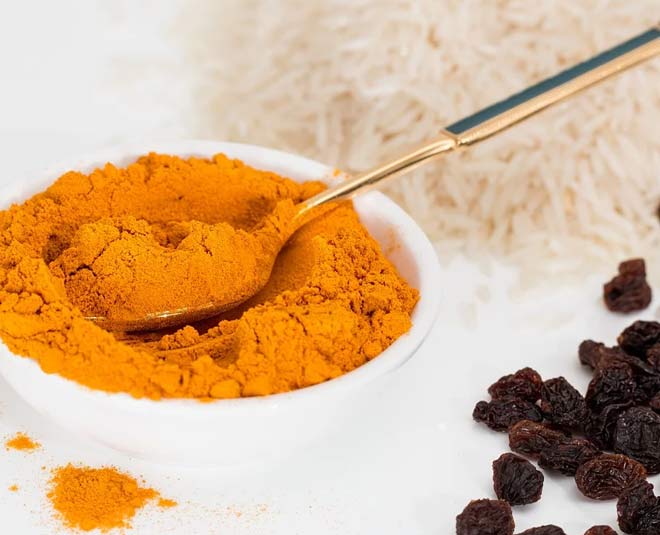 It is a worldwide known fact that our good old haldi or turmeric has antibacterial and antiseptic properties at soothing inflamed acne skin.
You Will Need
Apple cider vinegar
1 tbsp organic honey
1/2 tsp turmeric powder
1 tsp milk
Method
First, apply the vinegar with some cotton, all over the face.
After 5 minutes, make a mixture of honey and turmeric and apply it but keep it away from the eye area.
Let the mask sit for 15 minutes and then rinse with lukewarm water.
In case the turmeric makes your skin turn yellowish, remove it with cotton soaked in milk.
Use this mask twice a week.
Don't Miss: Tips To Remove Haldi Stains From Clothes
Apple Cider Vinegar & Clay Face Mask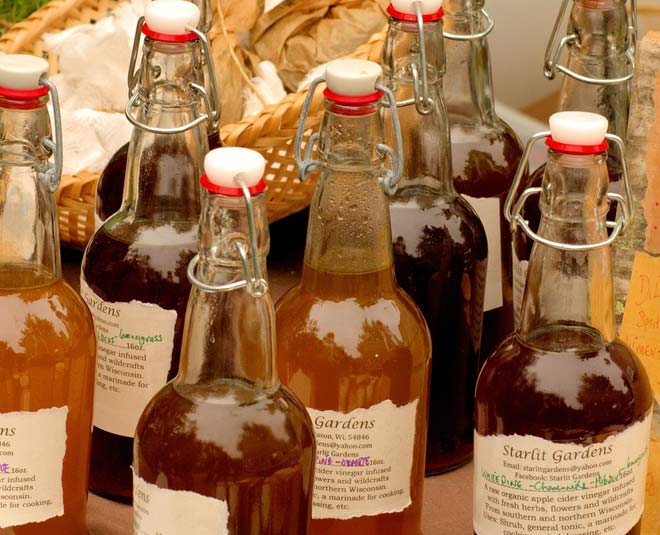 While clay is excellent for pore cleansing as it draws out impurities, apple cider vinegar helps get rid of dead skin cells.
Ingredients
1 tbsp clay
1 probiotic capsule
2 tbsp apple cider vinegar
Method
Combine the ingredients to make a paste and spread it on the face and neck. Keep it for 15 minutes and wash off with cold water.
Do not forget to apply a moisturiser after it.
Charcoal and Aloe Face Mask
While aloe vera is anti-inflammatory and soothing, charcoal absorbs excess oil. This combination is perfect for acne.
Ingredients
1 tbsp aloe gel
1 tbsp activated charcoal
1 drop of tea tree oil
Method
Mix the ingredients well and using your finger, apply all over the face in a massaging circular motion and do so for a minute.
Let the mask sit for 15 minutes.
Rinse with warm water.
In case you are allergic to a certain ingredient then it is best to avoid it as we do not want to aggravate the acne.
Stay tuned to HerZindagi for more such masks.