If you follow Mira Kapoor on Instagram religiously, you know she loves to take the natural, homemade route when it comes to her skincare. All this while, she has given us so many easy DIY beauty care recipes that are completely natural and effective.
I have personally tried almost all her skincare DIYs and they have surprisingly worked for me. Once again, Mira Rajput Kapoor treated us with a quick beauty DIY which requires just 2 ingredients.
She was recently at her best friend Sejal Kukreja's wedding and now that she is back home, she felt that her skin needed a little pick me up. Mira Kapoor decided to pamper her skin with her 2 ingredient glow pack which she says gave her brighter and refreshed skin.
Mira Kapoor's 2 Ingredient Glow Pack
Mira Kapoor in her reel video shared the two ingredients required to make the glow pack.
Ingredients Required
1/2 Tsp Kasturi Manjal
1 Tbsp Rose Water
Directions
In a bowl, add kasturi manjal and rose water according to the consistency required. Mira Kapoor in her post shared that she has been using Kansa Vati and spoon for all her DIY packs as it doesn't mix with other dishes and also helps her enjoy the amazing purifying properties of Kansa.
She further shared that one must never use a chemical cleaner to wash Kansa vessels. Baking soda and lemon juice can be used to wash these utensils with cold water once in a while.
What Is Kasturi Manjal?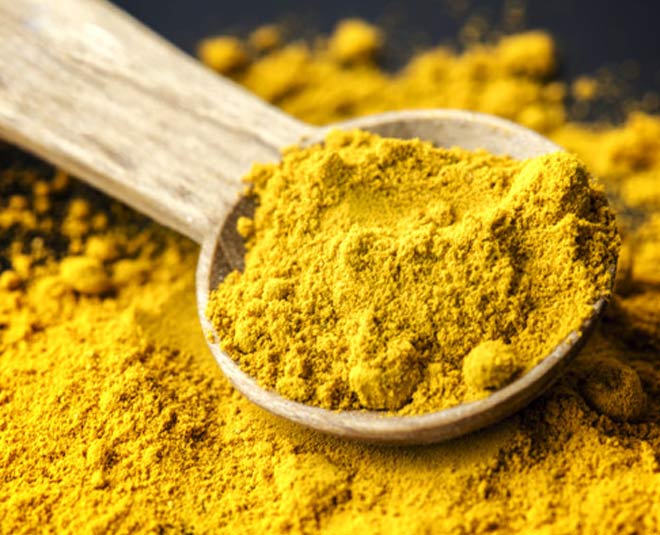 Also known as Wild Turmeric, Kasturi Manjal is being used in India as an Ayurvedic beauty product for ages now. It belongs to the turmeric family and looks exactly like it. It has a lot of benefits for the skin. Read on.
Kasturi manjal is believed to be helpful in removing facial hair. Even today, it is commonly used in villages to get rid of facial hair.
Wild turmeric helps in removing skin blemishes. Using it regularly helps in brightening up your skin colour.
If you have dark circles then using kasturi manjal around that area can help in lightening the skin tone of the area and reduce the pigmentation.
It has antibacterial properties which help fight acne. It can be used alone or with ingredients like honey or tulsi as a face pack. Using it also helps in removing acne scars.
Using kasturi manjal helps in reducing the appearance of ageing signs like fine lines and wrinkles.
Though kasturi manjal is completely natural and has no side effects, it is best to do a patch test on your hand to see if your skin reacts or is allergic to it.
What Is Kansa Vati?
In Ayurveda, Kansa Vati literally means a bronze bowl. Kansa or bronze is believed to have healing properties. It has numerous benefits for the skin. Read on.
Improves skin tone
Helps in reducing the appearance of stretch marks
Reduces facial hair growth
Makes your skin glow
Heals skin infections
Helps treat skin ailments
The Kansa bowl is traditionally used to massage the feet to reduce heat or pitta in the body. However, just like Mira Kapoor you can use it to prepare your DIY face packs.
If you try using this DIY face pack by Mira Kapoor then do share your experience with us. For more such celebrity beauty stories, stay tuned!