Anyone who is suffering from acne or has suffered from it in their teens knows the struggle of covering it up. The worst part is that acne marks, pimples don't disappear in a day, it takes months and years of skin pampering to treat acne-prone skin and reduce the appearance of the scars.
But what if you have to head for an event? You know hiding them just before an event won't be an easy task. It takes the right makeup products and technique to cover those acne scars and pimples or you can end up highlighting it.
If you are worried about an event coming up and hunting for a acne makeup guide then you have landed on the right page. Follow this guide step by step to achieve flawless skin.
Step 1 - Cleanse And Moisturise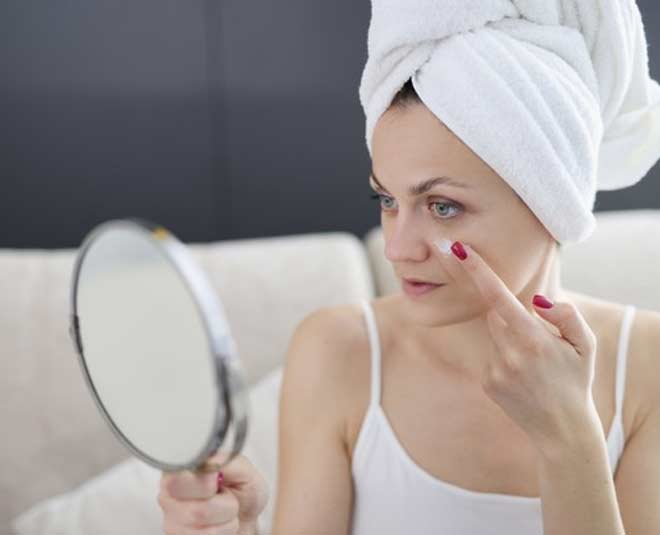 It is very important to cleanse off all the dirt, dust, and impurities accumulated on your face and neck before you start applying makeup. Clean your face using a face cleanser that suits your skin type. Make sure that your face wash has moisturising ingredients or you can end up stripping the natural moisture of your skin which can make your skin appear dry and rough. Finish off with a moisturiser that suits your skin type. Take some cream on your palm and massage it well on your face and neck.
Step 2 - Apply Primer
Primer works as an extra layer over your skin and prevents the makeup products to get into your skin pores. Also, it is a smooth base that holds your makeup for a long time. Take the primer in a small quantity and apply it all over your face and neck.
Step 3 - Use A Colour Corrector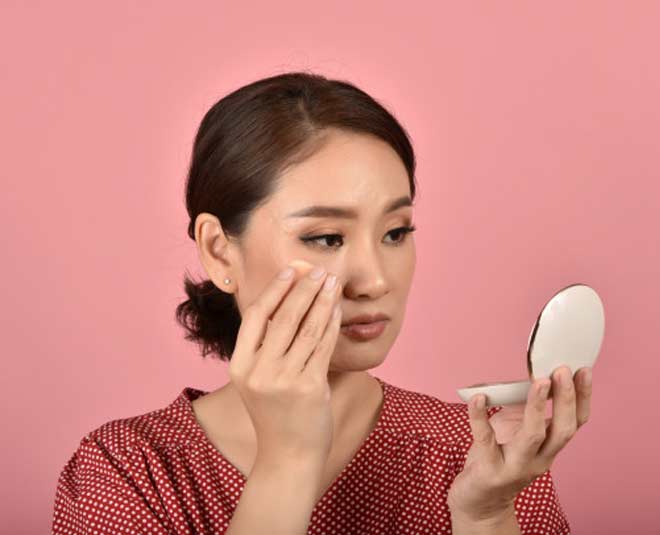 If you have active acne, use a green colour corrector to hide them. Take the concealer in small quantity and dab it on the acne or pimples. Make sure you don't rub it harshly as it can lead to dryness. Always use your fingers to gently pat in the product. If you have acne marks then you can use an orange colour corrector on the affected areas.
Don't Miss: From Yellow To Purple, Know The Uses Of Different Colour Correcting Concealers
Step 4 - Conceal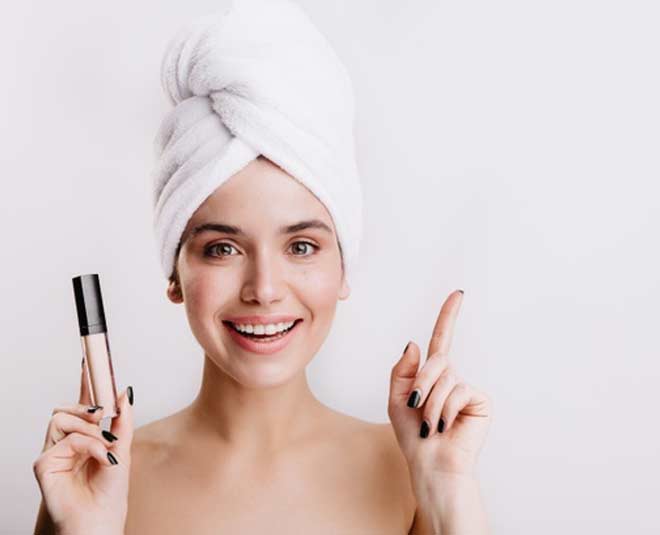 Pick a concealer one or two shades lighter than your skin tone and apply it on the affected areas - acne spots and marks. Make sure you gently pat the product with your fingers. Don't rub the product or it can lead to the appearance of harsh lines. (how to use a concealer)
Step 5 - Apply Foundation
For an even finish, you can use a beauty blender or stippling brush to apply the foundation to your dace. If you want a light coverage, you can use a powder foundation. For heavy coverage, go for a creamy formulation and apply it all over your face in small dots. Blend it well with a brush or blender. Don't forget to cover your neck.
Step 6 - Set With Powder
To set all the layers you have applied to your face, you need to set it with a loose powder or setting powder. Using a fluffy brush, apply it all over your face and neck. You can also finish off with a makeup setting spray which helps it hold for a longer period and also prevents it from feeling heavy.
We hope this guide helps you hide your acne, pimples, and scars perfectly before you head for an event. For more such beauty related stories, stay tuned!