Just like our skin tone, lip colour can also be different from person to person. While many have naturally black lips, others develop darker lips with time due to different lifestyle factors or even medications. Let's first quickly talk about common factors that lead to the darkening of lips.
Common Causes Of Black Lips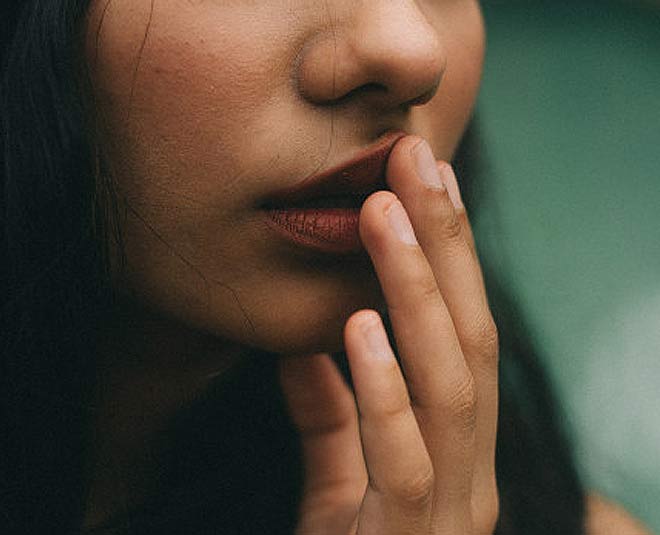 Excessive smoking is one of the most common causes of pigmentation on your lips.
Increased exposure of your lips to direct sunlight can lead to an increase of melanin production in the skin and lead to pigmentation.
Dark lips can also be a result of an allergic reaction of a lipstick or even toothpaste.
A lot of women experience skin colour changes during their pregnancy and this can affect the skin colour of their lips too.
Some medications can lead to hyperpigmentation.
Not taking proper care of your lips can also lead to pigmentation. When not exfoliated and properly cleansed from time to time, our lips start to look dark and dull.
Too much consumption of caffeine and hot beverages can also make your lips look darker.
Easy Home Remedies To Lighten Dark Lips
Though a number of salons offer lip colour lightening treatments today, we suggest you to try home remedies as they have no side effects on your skin. These are natural ways to lighten your dark lips. Read on.
Pomegranate And Milk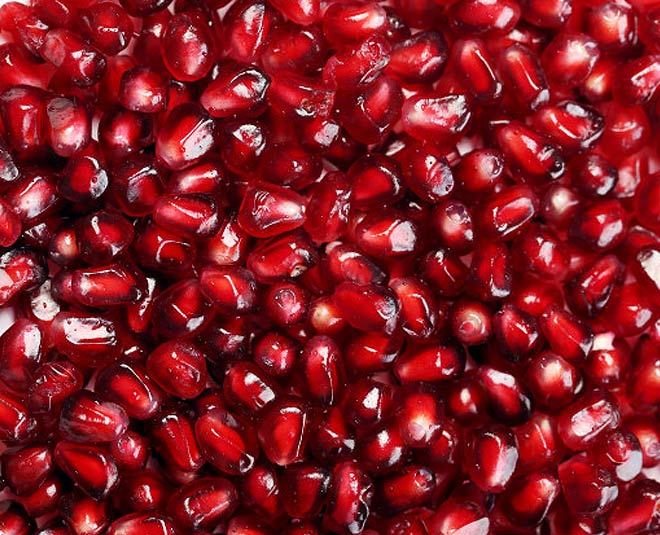 Pomegranate helps in reducing melanin production in the skin which further helps in lightening dark coloured lips. On the other hand, milk has lactic acid which helps in reducing skin pigmentation.
How To Use?
In a grinder, add pomegranate seeds and grind them to make a paste. Mix this paste with some milk and apply it on your lips. Keep for 15 minutes and then wash with cold water. Doing this everyday would make your lips look pink.
Don't Miss: 4 Beetroot Remedies To Lighten, Brighten And Nourish Your Pout
Honey And Sugar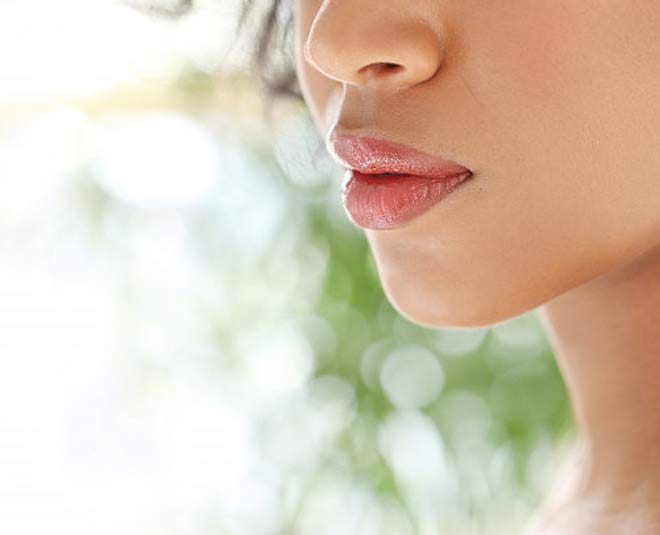 This one is the easiest home remedy but the results show only if you do it regularly. This scrub helps in clearing the dead layers on your lips. Many don't pay attention but its important to exfoliate our lips too. While honey moisturises your lips, sugar exfoliates and gently clears the dead skin cells. This scrub also helps in improving blood circulation in the lips and makes them lighter.
To make this scrub, you need to mix a tablespoon of honey and sugar together. Mix well and gently massage your lips with it.
Don't Miss: Consume These Six Food Items To Get Rid Of Dark Lips
Lemon And Almond Oil
Do you know, lemon is an amazing skin lightening agent? Lemon works as a natural bleach for your skin. Almond oil has vitamin E and it is a great moisturiser for your lips. It hydrates your lips from within and also lightens the colour.
How To Use?
In a bowl, add a tablespoon of sweet almond oil and squeeze the juice of half a lemon. Mix the two ingredients well and apply on your lips. Gently massage for a few minutes and then wash.
Coconut Oil
Coconut oil has moisturising properties that make your lips soft and hydrated. Your lips can also look darker if they are dehydrated and there is nothing better than using coconut oil on them. Just take some organic coconut oil on your finger and apply on your lips. Let the oil dry. This can be done twice a day.
Cucumber Juice
Cucumber has antioxidants which help in reducing the pigmentation on your lips. Using cucumber juice helps in lightening dark skin.
Using cucumber juice on your lips is pretty easy. Grind some cucumber slices to make a paste and apply it on your lips. Keep for 15 minutes and then wash.
Turmeric
Turmeric has curcumin which prevents the production of melanin that further lightens your lips.
How To Use?
Mix turmeric with some water to make a paste. Apply this paste on your lips and let it dry. Wash with water.
Though all these remedies are completely natural, we advise you to do a patch test before using these directly on your lips. Do try and share the results with us. For more beauty DIYs, stay tuned to HerZindagi.