Supple, rosy lips garner more attention than the chapped, dark ones. The pretty and most beautiful lips will add extra beauty to your smile. Lips are fragile. Changing weather, or unhealthy gut tends to affect them and make the lips pigmented, dry. While there are many cosmetic companies that come out with all sorts of shades to glamour up your lips, naturally healthy pink lips make you feel the best. Have you tried all the home remedies to achieve the same, but nothing seems to be working for you? Back it up with these healthy food items to bring back the natural light tone on your lips and get rid of pigmentation permanently.
Coconut
A member of the palm tree family, coconut is known as one of the healthiest options when it comes to skin care or beauty. While applying its oil has several benefits, eating it raw or drinking its water can also do wonders for your lips. On one hand, vitamins C, E, B1, B3, B5, and B6 boosts your health, whereas, on the other, the fatty acids like lauric acid, and myristic acid lightens up the lips naturally.
Tomatoes
Tomatoes, that are considered both fruit and vegetable are used in most Indian curries to add extra flavour and elevate the taste of the dish. It can be consumed raw, and along with other elements. In order to naturally get pink lips, ingest more tomatoes as the selenium is it great for lips' and overall health. Also, it protects them from sun damage and further tanning. It is best to add raw tomatoes in your diet for quick results.
Don't Miss: Suffering From Food Poisoning? These Home Remedies Or Desi Nushke Will Help You Deal With It
Honey
Most of the home remedies include honey due to its many benefits. But, if those remedies are not working for you somehow, have you tried ingesting honey to benefit the lips and the skin from the inside? If not, then you should, because this food item is great to prevent any kind of loss of colour or pigmentation. Drink it along with lukewarm water in the morning or just gulp down one teaspoon honey directly after any of your meals.
Walnuts
This single-seeded fruit that grows on the walnut tree is generally consumed during the winter season. However, a small amount can be taken to maintain the health and to provide much-needed nutrients to the lips to lighten its tone. Rich in Omega 3 fatty acids, along with elasticity, it even helps to keep the lips soft and smooth. Eat half or one walnut after your breakfast for the best results.
Don't Miss: Why You Should Start Drinking Buttermilk Everyday?
Watermelon
Summers feel bland without scrumptious seasonal fruits. One of the main reasons behind the dark pigmentation on the lips is dehydration. This fruit, that is low in calories but high in antioxidants, electrolytes, and water is highly beneficial to remove dryness from the skin by further declining the formation of rough patches. Eat them as an evening snack, or add to your breakfast, the more you consume this, the better and faster results you will get.
Beetroot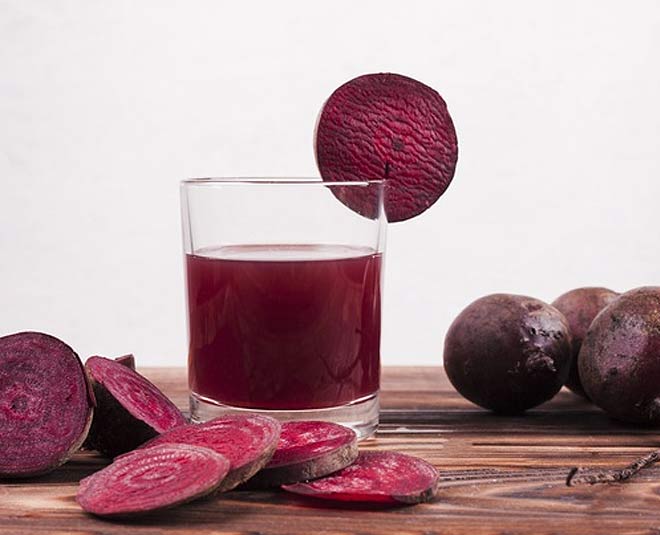 One of the superfoods, beetroot is known to boost the health and athletic performance of an individual. When it comes to lips, it is considered as one of the best natural colour providers. Packed with vitamins and minerals, this vegetable helps to keep the skin moisturised and also prevents the loss of colour. So while you try different types of remedies, don't forget to keep your beetroot intake up. You can include beetroot in salads and drink its juice.
For more stories on diet and nutrition, stay tuned to HerZindagi.