Just like scalp dandruff, eyebrow dandruff can also happen to anyone at any age. In this, people experience the development of dry and flaky skin on the eyebrows. While it is common among teenagers after they hit puberty, people with oily skin may also get eyebrow dandruff. It causes irritation, itchiness, redness, and inflammation, but the good news is getting rid of those scaly, flaky skin is not very hard and in fact, can be removed using natural ingredients. Here are some home remedies that will help you to deal with eyebrow dandruff.
Tea Tree Oil
One of the most beneficial oils, the tea tress oil is known for its medicinal uses and strong anti-fungal properties. It helps in treating several skin conditions including removing eyebrow dandruff. All you need to do is follow this remedy.
Steps
Take 1 tablespoon of tea tree oil in a bowl and heat either on stove or microwave for about 2 minutes or less. It should just be lukewarm to apply.
Take a swab, dip in the oil and check on the back of your palm if it is in the bearable temperature to apply on eyebrows.
If yes, then dab it well on the eyebrow area. Leave it on for 15 minutes and wash with normal water. Repeat this once a day for 2 weeks.
Almond Oil
There is no other oil that is as wholesome as almond oil for the best skincare regime. Not only it is an excellent moisturiser but it helps in getting rid of skin woes, stretch marks and sunburns. To treat your eyebrow dandruff try this natural hack.
Steps
Take 2 tablespoons of almond oil, heat it for a minute or two in microwave or stove.
Once it is lukewarm, apply it on your eyelids and eyebrows using a swab.
It is best to try this remedy before going to bed for better results. Just wash your face using a facewash the next morning to avoid clogged pores.
This will give you fuller brows without any scaly skin.
Aloe Vera Gel
Found easily in the backyard of most of the households, the aloe vera gel is highly effective in treating scalp dandruff, skin problems like itchiness, rashes, and dryness. This is how you need to use it on your eyebrow.
Steps
Cut open an aloe vera leaf. Using a spoon extract all the gel into a bowl. With the same spoon turn the gel into a paste-like consistency.
Take a makeup brush and apply it on your eyebrows. Let it sit for 30 minutes and dry naturally.
Lastly, rinse it off with lukewarm water. It will instantly remove flaky skin. For permanent results try this remedy regularly.
Lemon Juice
You must have heard from many to use citric fruits to remove dandruff from the scalp as well. Lemon, which is the best and commonly available citric fruit can be used to fight eyebrow dandruff. Here's what you need to do.
Steps
Squeeze 1 lemon in a bowl to extract 2 tablespoons of lemon juice.
Eyebrow skin is sensitive and lemon is acidic in nature, that's why we need to dilute it.
Add 3-4 tablespoon of water with the juice. Using a swab dab it on your eyebrows. This will clear up your dandruff in no time.
Fenugreek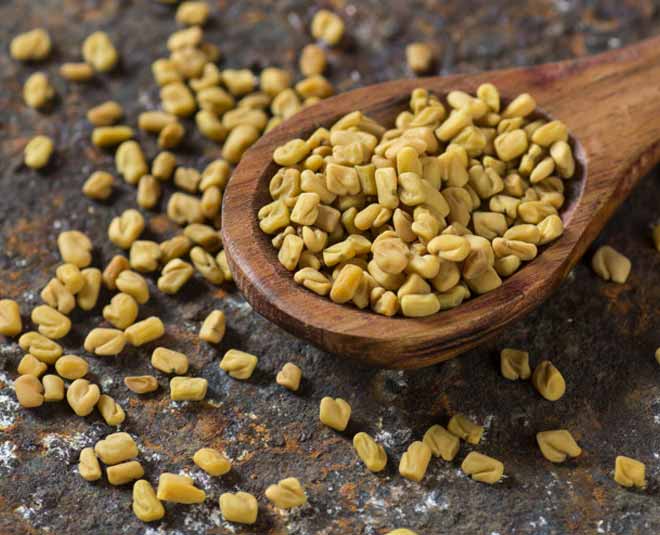 Rich in vitamin C, fenugreek seeds are highly recommended for glowing skin. Also, be it brow hair fall or dandruff, fenugreek can help with most the problems related to skin. All you need to do is try this remedy.
Steps
Take one tablespoon of fenugreek seeds. Soak it overnight in half a cup of water.
Filter the water and apply it on your brows with the help of a swab. Repeat this daily for a week for the best results.
Stay tuned to HerZindagi for such articles.