Stop dreaming of that flawless, glowing skin if you are still using those chemical-based face washes to cleanse your face. These chemicals damage your skin in the long run and take away the natural glow from your face. It is time you ditch those and stick to something natural when it comes to your skin. Cleansing is one of the most important steps of a skincare routine and you just can't go wrong with it. Wondering how to cleanse at home using natural ingredients or simple kitchen ingredients? Read on to know.
Coconut Oil
Your face wash may be taking away all the natural oils from your face. You can use coconut oil to cleanse your face, it nourishes your skin and fuels your skin with natural fats. If you have dry skin then coconut oil is the right ingredient for you. Just take some coconut oil on your palm and massage it on your face for 30 seconds. Apply a warm towel on your face to open your skin pores. Next, using a towel, pat on your face, and remove the excess oil.
Don't Miss: Here Are Some Remarkable Benefits Of Using Coconut Oil Regularly
Apple Cider Vinegar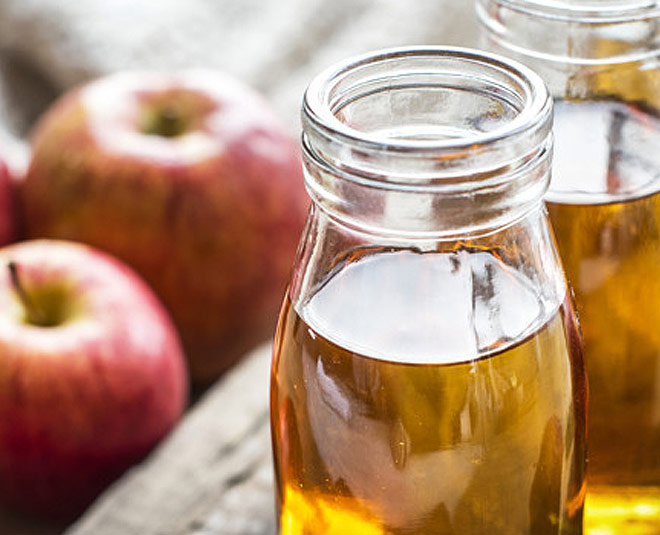 Do you know apple cider vinegar works as an amazing cleanser for your skin? It clears your skin, prevents acne, and also balances the pH level of your skin. You can mix 1 part of apple cider vinegar with 2 parts of water and apply it on your face with a cotton ball.
Essential Oil With Linoleic Acid
Essential oils can help you cleanse your face too. Just apply some essential oil on your face which has a high amount of linoleic acid, you can use hemp, rosehip or grapeseed oil. Massage on your face and keep it on your face for 30 seconds. Wash face with warm water.
Milk
Milk can also be used to cleanse your face. Milk is great for your skin, it makes your skin soft and smooth. Take some milk and add a pinch of salt to it. Using a cotton ball, cleanse your face and neck.
Don't Miss: From Improving Skin Texture To Preventing Allergies, Here Are Benefits Of Raw Milk
Honey And Lemon
Both honey and lemon are great moisturisers for your skin. While honey has antioxidants that prevent your skin from ageing, lemon has vitamin C that brightens up your skin. A mix of lemon and honey can help you clean your face properly. Your skin would feel soft and smooth!
Curd
Curd or yogurt is packed with lactic acid which is great for your skin. It moisturises your skin and takes away all the dryness and dullness. You can make it a cleanser by adding some honey and lemon juice to it. Mix all the ingredients well and apply all over your face and neck. Keep it on your face and wash after 15-20 minutes.
Sugar
You can also use sugar to cleanse your face at home. Sugar works as a great exfoliator. Take some sugar and mix it with water. Apply all over your face and gently massage. Wash off.
These natural face cleansers not only help you cleanse your face properly but also make your skin soft and smooth.